Hello, I'm Bethany James, and I'm the creator and author of VotiveCandleHolder.com. Welcome to my little corner of the internet!
VotiveCandleHolder.com is a place where I share my passion for candle holders and the cozy, inviting ambiance they bring to our homes and events. I've always believed in the power of lighting a candle to create a warm and welcoming atmosphere, whether it's for a special event, a quiet evening at home, or simply to add a touch of magic to any space.
I've spent years curating a collection of beautiful and unique votive candle holders from all over the world. Whether you're looking for elegant centerpieces for your wedding, chic decor for your home, or thoughtful gifts for your loved ones, I've got you covered. You'll find a wide range of styles, materials, and designs, each chosen with a keen eye for quality and aesthetics.
My journey with votive candle holders began as a personal passion, but it quickly evolved into a mission to share my love for these exquisite pieces with others. Through this website, I hope to inspire and assist you in discovering the perfect candle holders for your needs.
About Me – Bethany James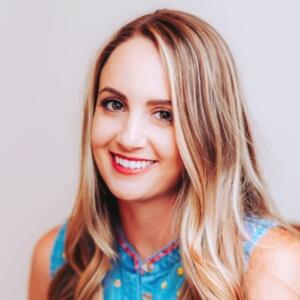 A little bit about me: I'm an event manager by profession, and I've had the privilege of planning and coordinating various events, from intimate gatherings to grand weddings. Through my work, I've realized the significance of small details like candle holders in setting the mood and creating unforgettable moments.
VotiveCandleHolder.com is a way for me to combine my expertise in event management with my love for beautiful decor. I've always been drawn to the art of creating memorable experiences, and I believe that even the smallest details can make a big difference.
In addition to my work as an event manager and my passion for votive candle holders, I'm also a dedicated DIY enthusiast. I enjoy sharing creative ideas for using candle holders in innovative ways, whether it's for crafting, decorating, or enhancing the atmosphere of a space.
Thank you for visiting VotiveCandleHolder.com and joining me on this journey of discovering the beauty and versatility of votive candle holders. I'm excited to be your guide as you explore the world of candle holder design and decoration.
Meet Me
Email: [email protected]
My Blog: votivecandleholder.com
Twitter: https://twitter.com/EventHomeDecor
Secondary Blog: https://votivecandleholder.wordpress.com
Feel free to reach out to me if you have any questions or if there's anything specific you'd like to know or see on the website. I'm here to help and inspire you on your candle holder adventures.
With warm regards,
Bethany James