Candle holders add a touch of elegance and sophistication to any occasion, whether it's a wedding, birthday party, or corporate event. But with so many different types and styles of holders available, how do you know which one is right for you? If you're on a budget, renting them makes it easy to get the look you want without spending a fortune and you don't have to worry about storing them.
How To Choose The Perfect Candle Holder For Rent For Any Occasion
When it comes to choosing the perfect candle holders for rent for your event, there are a lot of things to consider and it can be tough to know where to start. Many important questions need to be answered before you make your final decision. For instance, what type of event is it? What style do you want? What color candle holders would be best? After all, there are so many different types and styles of them available, each with its unique benefits and drawbacks.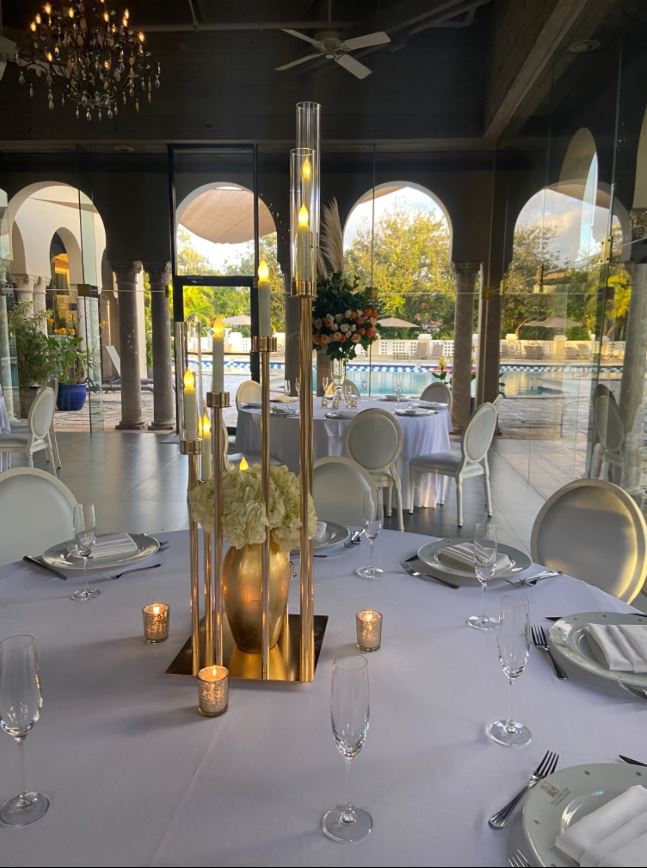 But don't worry! In this blog post, we'll recommend you some of the most popular candle holders that can be rented. So no matter the occasion, read on to find the best candle holders for rent that can help you achieve the desired effect.
Gold Metal Taper Candle Holders
Candle holders are a must-have if you want to give your event or special occasion that extra touch of class. These tall, sleek, and modern gold metal taper candle holders are a great option for your thematic event tables, luxurious dining tables, and lavish mantel shelf decorations. They have a stylish appeal that can brighten up any setting.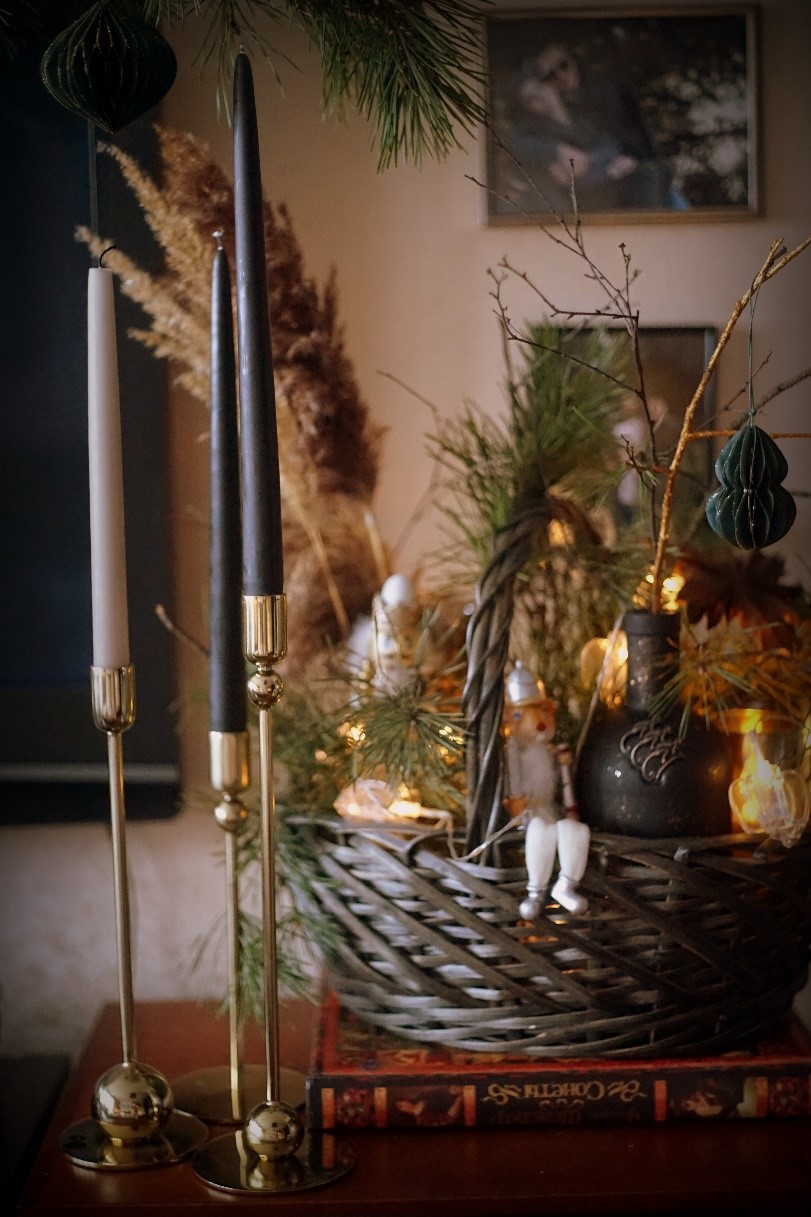 They are also sturdy and durable, making them ideal for use for any kind of event decor. Whether you want to create a simple yet heartwarming ambiance for your festivity or you need a more sophisticated way to light up your space, these charming holders look extremely attractive and surely catch the eye.
Metal Candelabra
Metal candelabras are perfect decor accents to impart a majestic allure to any event that involves candles, from wedding receptions to birthday parties. Whether you use them as candle holders or simply as decorative pieces, they are sure to make a statement.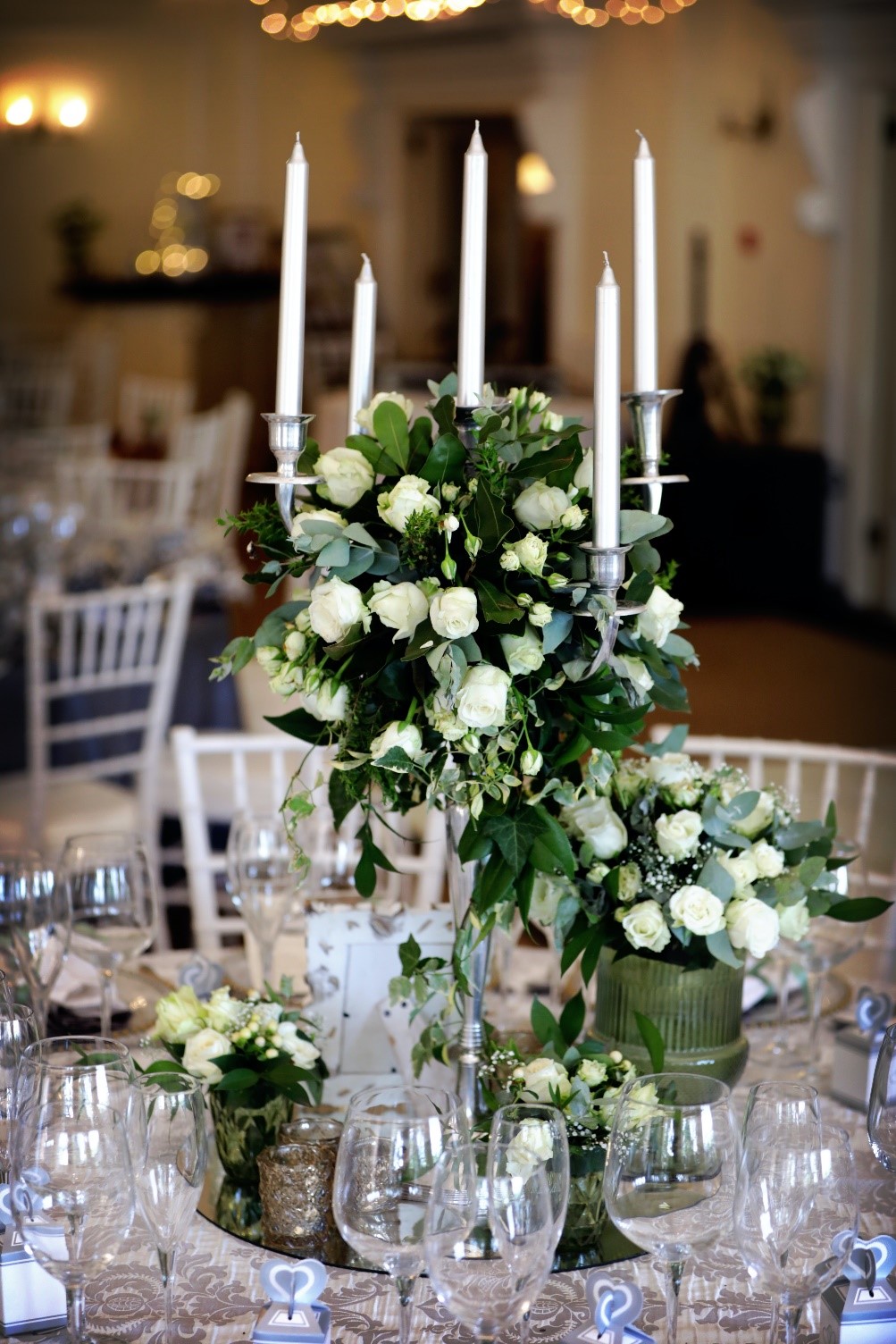 They can be used as standalone pieces or part of a larger decoration scheme. Whether you are looking for a captivating centerpiece for a special occasion or a stylish way to add some extra light to your outdoor events, they add interest to your decor. In addition to being stylish, they are also extremely durable, so you can enjoy them stress-free.
Glass Vase Candle Holders
Pillar candle holders add a wonderful focal point to your event decor. Thus, if you're using pillar candles, opt for these simple yet alluring glass vase candle holders that are deep enough so the flames won't come into contact with the surfaces around them. With just a little care, you can enjoy your rented glass candle holders worry-free! Make sure to place them on a level surface away from anything that could catch fire.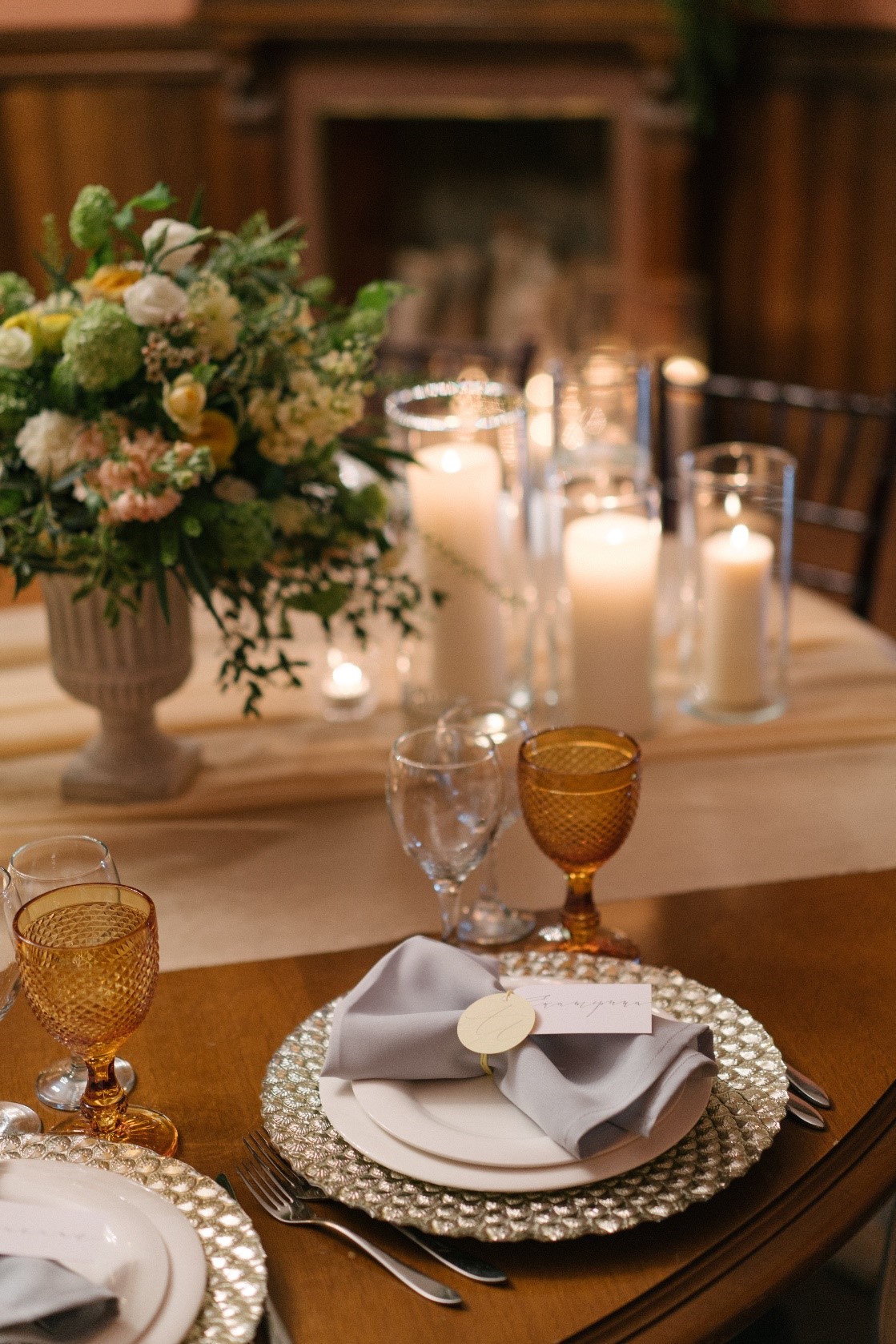 Never leave burning candles unattended, and be sure to extinguish them before leaving the room. Once you're finished using the glass candle holders, simply wipe them down with a damp cloth and return them to the rental company.
Clear Glass Tea Light Candle Holders
Tea light candle holders may seem like a simple decoration, but they can make a big difference in your event's overall look and feel. The subtle sparkle of candles imparts charm and warmth to its surroundings and to augment their mesmerizing charm, pair them with clear glass tea light holders.
As each holder is made of clear glass, they'll complement any decor. Whether you're planning a formal dinner party or a casual get-together, these holders will impart a majestic allure to the overall decor. So if you're looking for a way to add a little extra flair to your next event, be sure to rent these holders.
Crystal Beaded Globe Metal Candelabras
Candle holders are essential accent pieces for any event where you want to create a warm and inviting atmosphere. If you want a dramatic centerpiece for a dinner table or want to add a sumptuous appeal to your outdoor wedding aisle decor, these crystal beaded candelabras are the best choice.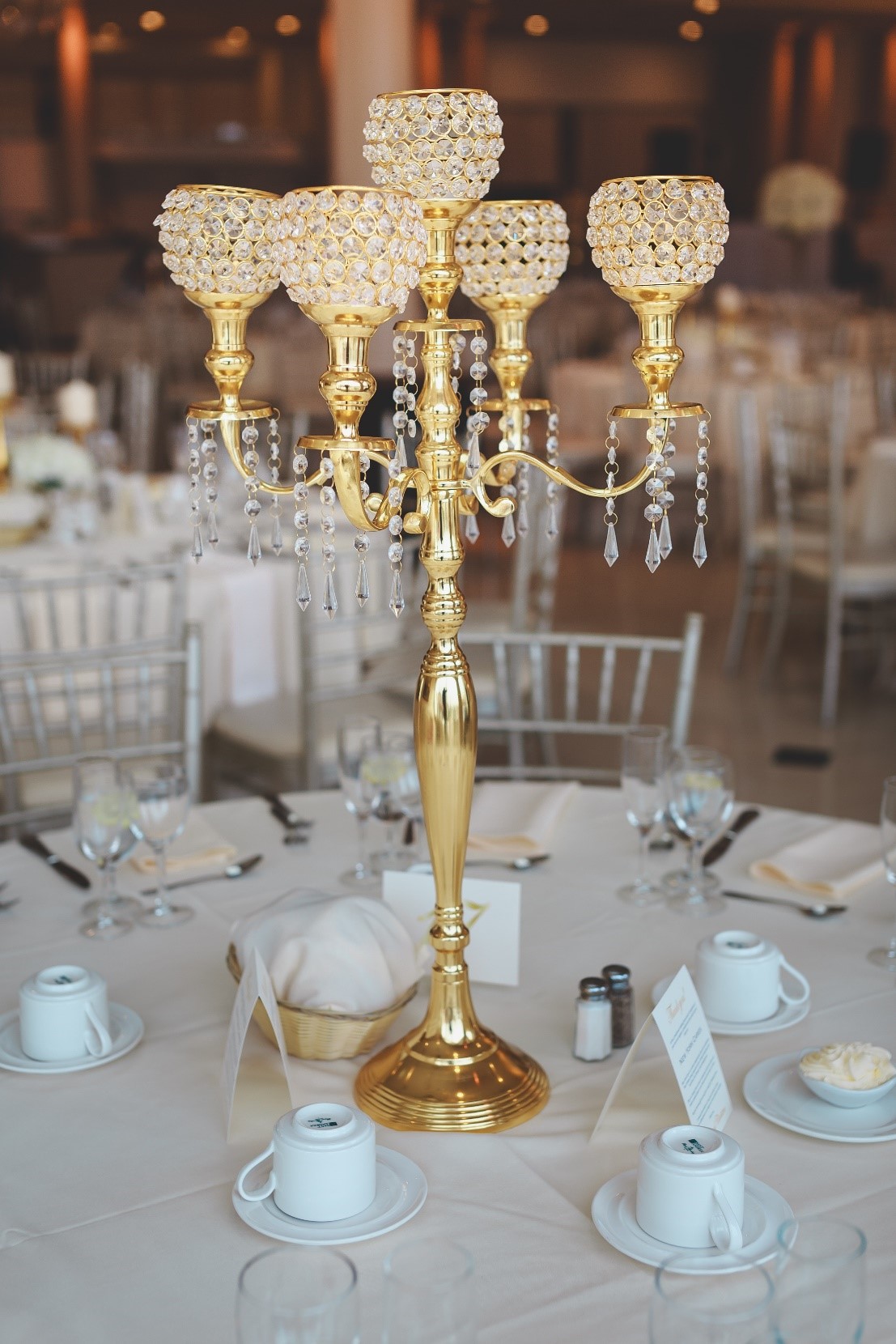 They are versatile in use and you can display flowers or fill them with decorative fillers for spectacular decor. These crystal-beaded globe metal candelabras are extremely attractive and impart a romantic vibe to the atmosphere. They are also popular for outdoor events, as they look stunning while providing illumination. No matter what your event rental needs may be, these candelabras are perfect for your occasion.
DIY Decorations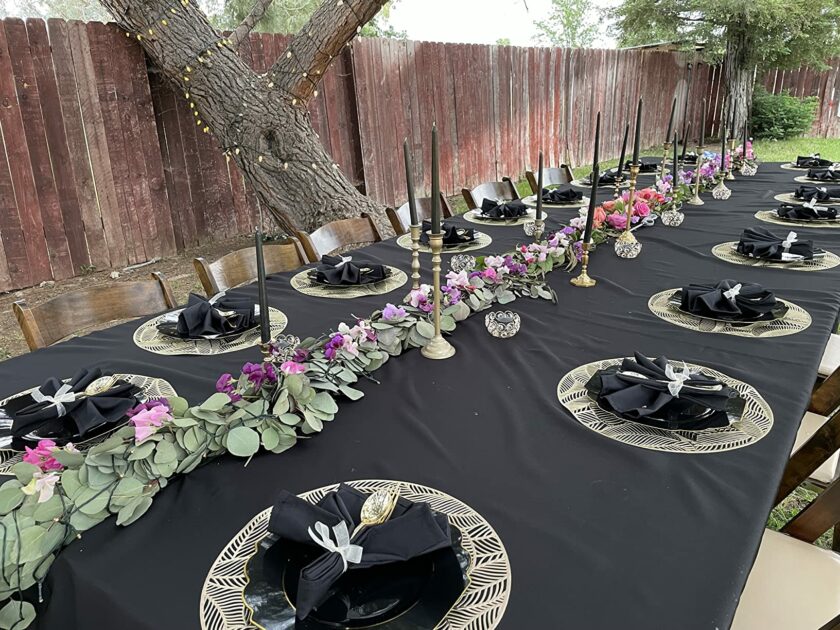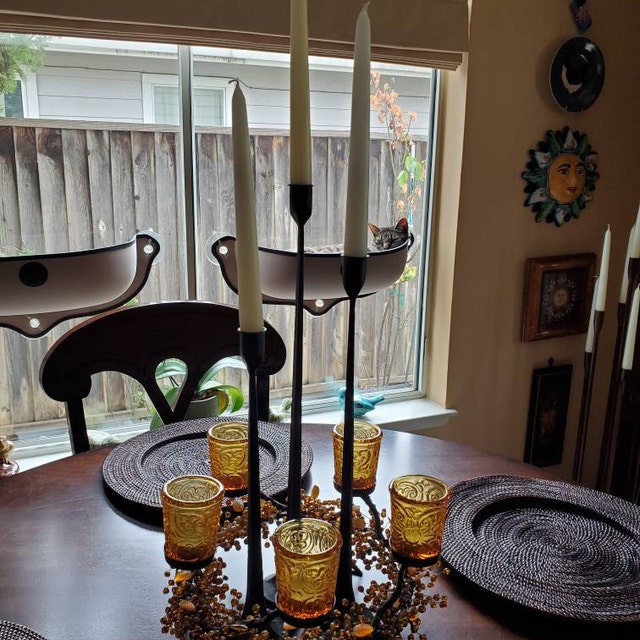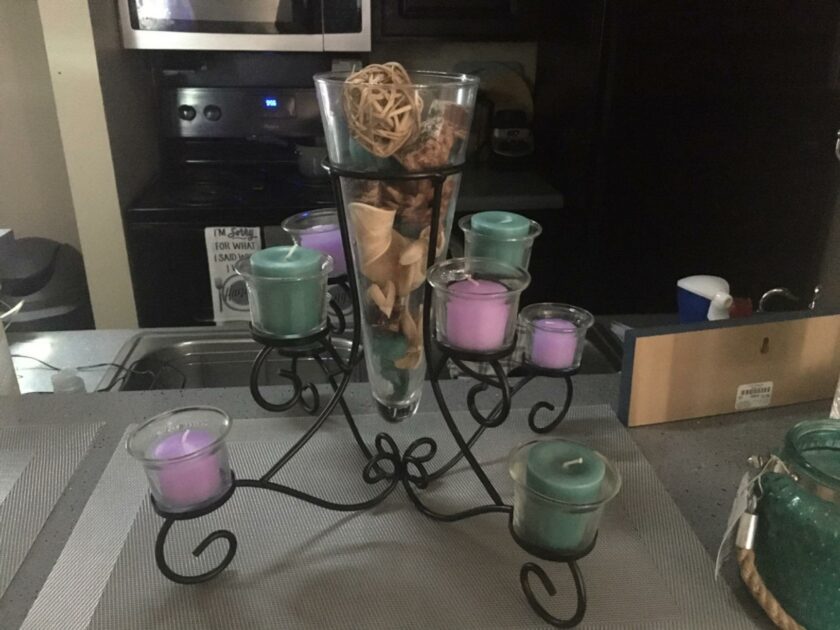 candlelit wedding

33″ Clear 7 Arm Crystal Cluster Round Taper Candelabra, Candle Holder For Votive, Pillar Or LED Candles With Mirror Basehttps://t.co/2lv9CtOQcx pic.twitter.com/1oxxWDLE8g

— Posh Babies Boutique (@BabiesPosh) February 8, 2023
Conclusion
Candle holders are a great option for adding atmosphere to any event. With so many different styles and sizes available, it's easy to find the perfect one for your needs. Carefully consider the event location, theme, and guest count when choosing them. Be sure to ask about damage fees and return policies and browse the extensive selection of designs to select the one that complements your occasion. From sleek and modern votive candle holders to ornate and antique candelabras, there is something for everyone. No matter what type of event you're planning, there's a holder rental that's just right for you.