Votive candles are the simplest and most appealing of all candle styles that help invoke a radiant touch of elegance and drama into any space. But as all candles need candle holders to create a beautiful candle display, votive candles also require votive candle holders for both design and functionality. Although some might argue that a votive candle can be used on its own owing to its pillar candle-like structure, pairing it with a votive candle holder has many added benefits.
Read on to learn more about the importance of using decorative votive candle holders and what factors to consider when choosing holders for votive candles.
Why Use Votive Candle Holders?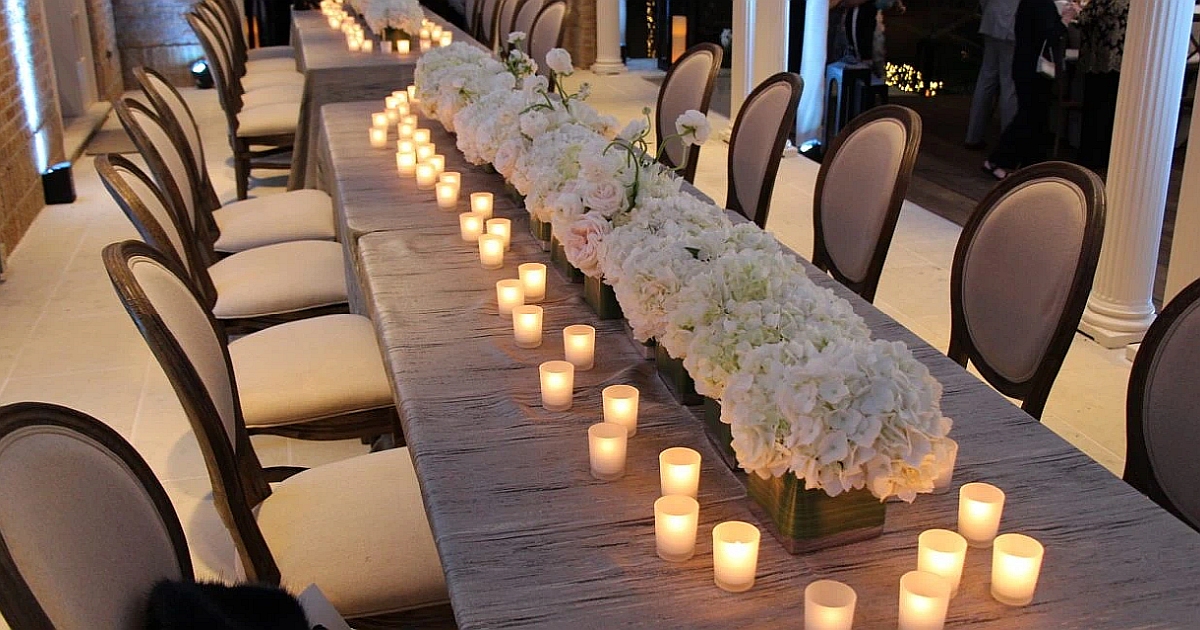 When posed with the question of whether to use holders for votive candles or not, the answer should always be yes. Let's discover the extensive benefits of simple votive candle holders and why they are a must-have!
Prevents Wax Spills
Since candles are made of wax, spills and mess are inevitable. But because votive candles liquefy completely, it is even more essential to contain them in glass votive candle holders to avoid creating a waxy mess on the surrounding surfaces and areas. The votive candle holder collects the wax within the holder and keeps the surface clean and tidy.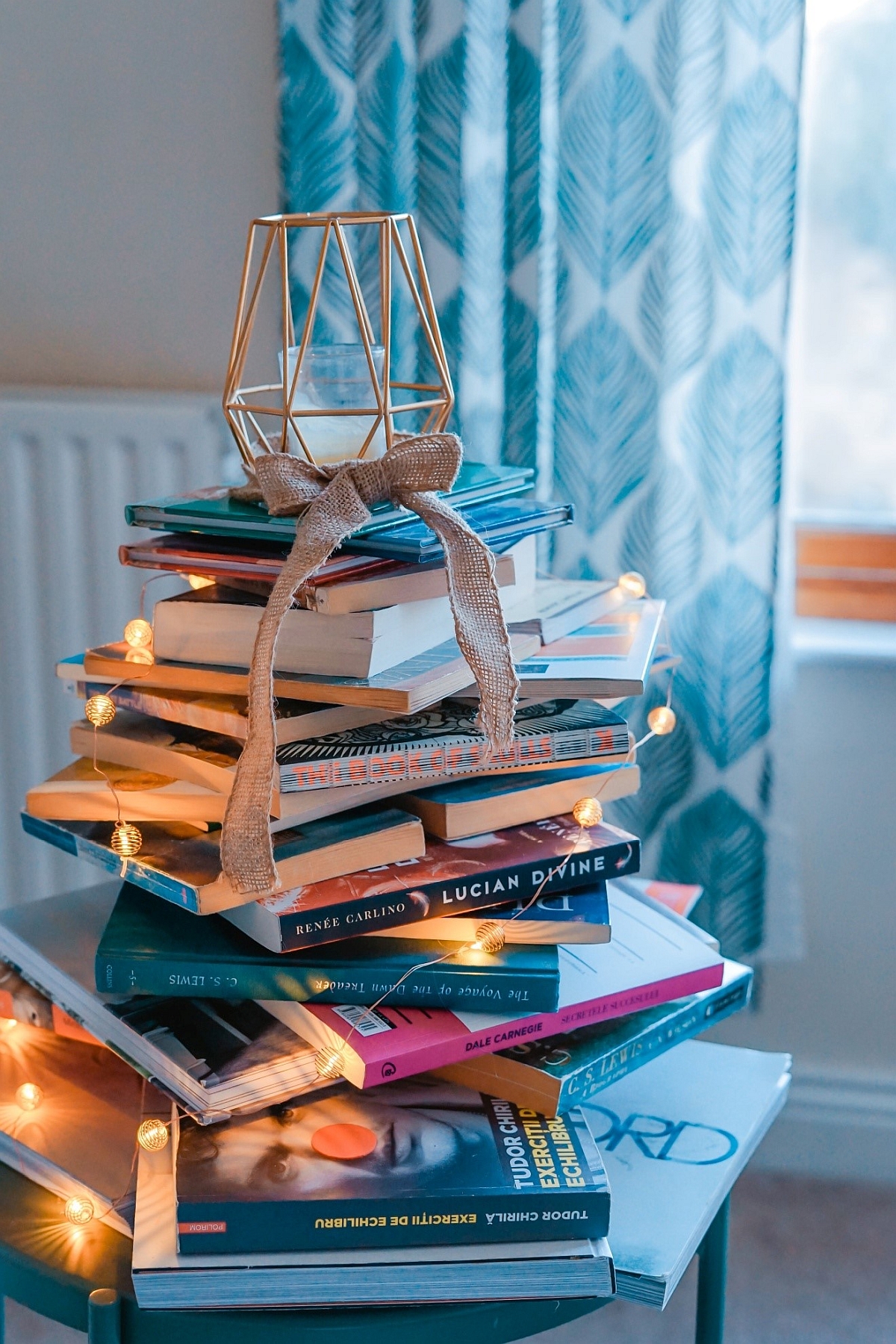 Although you can also place the votive candles on ceramic plates or glass dish holders, they are not an ideal alternative as the wax from the candle may end up overflowing from the plates onto the surface below if left unattended beating the purpose of using a candle holder.
Gives Support To The Candles
Votive candles are a little taller than tea light candles in height but are much smaller in size when compared to pillar candles. Therefore, where pillar candles can be used without any holder, votive candles might collapse without the support of holders. Best votive candle holders are small cups that help keep the candles upright and prevent an irregular burn.
Safe and Secure
Votives are mostly placed on dinner tables, on the floor, or areas that are in the line of sight such as window sills, nightstands, coffee tables, and accent tables which poses the risk of accidental fires. Anything in the surroundings such as curtains or table linens can catch fire if the candle is left unattended or an open flame candle tips over by the slightest nudge of the hand.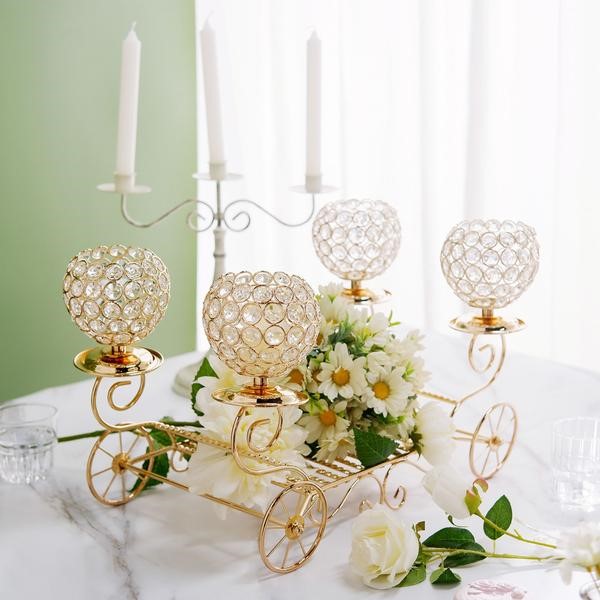 Using sturdy holders such as glass votive candle holders or metal votive candleholders to hold the votives decreases the chances of any such mishaps while fulfilling the purpose of using candles to elevate your decor or ambiance.
Maximizes Burn Time
If you want to avoid wax wastage and maximize the burn time of your votive candle, using hurricane votive candle holders is definitely worth considering. The tall votive candle holders help contain the wax allowing it to get fully consumed by the flaming wick at the surface of the holder which in turn maximizes the burn time of the candle. The votive holder also keeps the candle in place and makes sure that it burns the right way to achieve the full burn time.
Light up your next party!
Enhances The Decor
There is no doubt that votive candles are a timeless and classic addition to any event or home decor. But if you're looking to truly enhance your event or interior design, using decorative votive candle holders to hold your votives is a stylish way to invoke radiance and sparkle into your decor. The flickering candlelight combined with unique votive candle holders adds that perfect finishing touch tying all the decor elements together for a gorgeous cohesive appeal.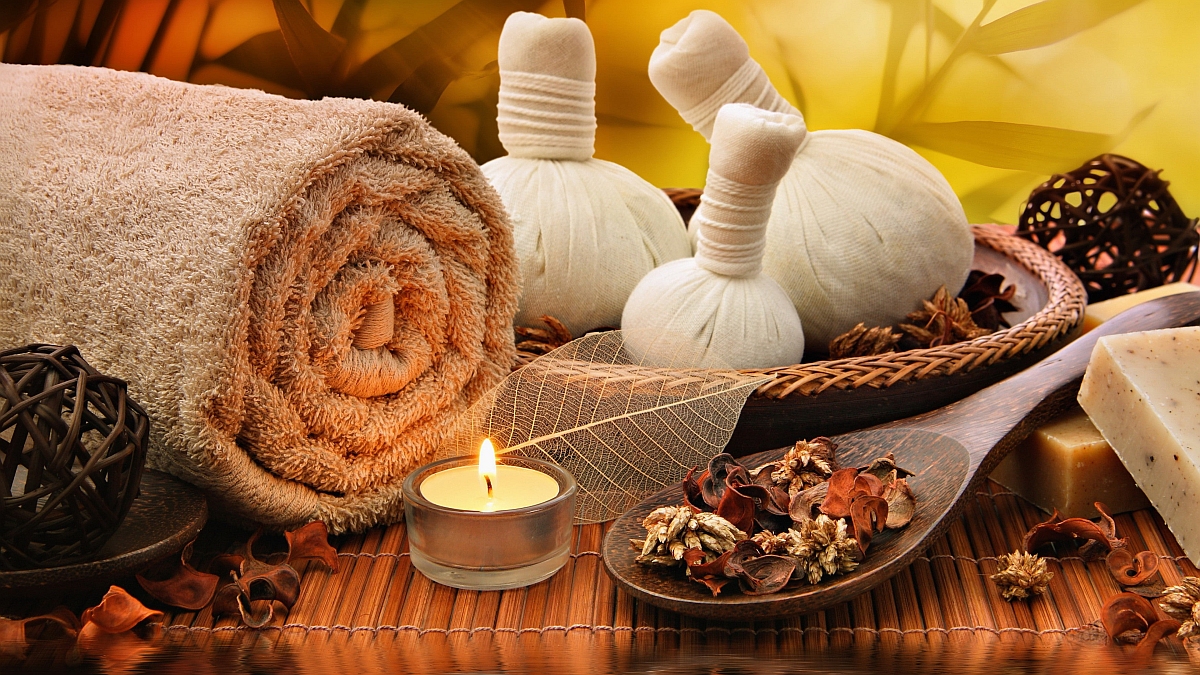 Moreover, where simply plopping some ordinary votive candles on your tablescape won't help accentuate your themed event decorations in the least, pairing them with beautiful votive candle holders that fit the theme and color scheme of your event can bring an exclusive visual interest to your design.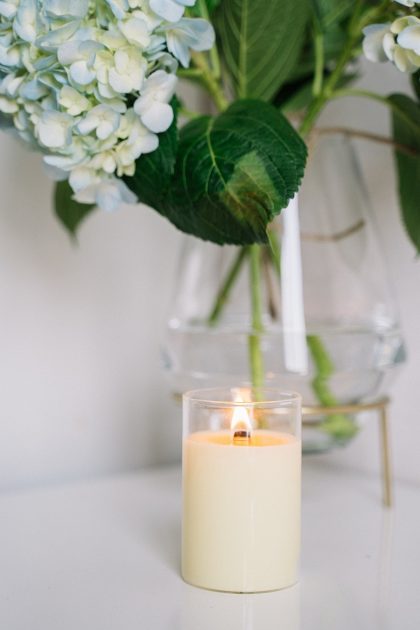 Exquisite and intricately designed crystal & vintage votive candle holders will help you add an extravagant allure to your posh decor, whereas, using wood votive candleholders will add that much needed lovely rustic flair to your bucolic settings.
You can even mix and match different votive candles and assorted votive candle holders and create countless decor combinations to imbue a sophisticated and striking appeal. Hence, it is safe to say that decorating with votive candles and holders allows you to effortlessly inject a touch of personality and charm into your space.
Creates Ambiance
Lighting your space with votive candles exudes romance and tranquility creating a soothing ambiance. This is why they are used extensively in spas, yoga and therapy sessions to calm the nerves. Using glass votive candle holders can significantly enhance the atmosphere and allow the light to disperse uniquely into the surroundings oozing warmth and soft radiance. While metal votive candle holders with intricate detailing and designs will create mesmeric light effects, the frosted votive candle holders can dim the flickering points of light.
Whereas, using colored votive candle holders will emanate a splash of color creating a captivating effect. Moreover, since the unique and special bell-top design of votive holders such as the oyster votive candle holders helps evenly melt the wax, it also allows the fragrance from the scented votives to be distributed evenly which comes in handy for aroma therapies and to set the mood.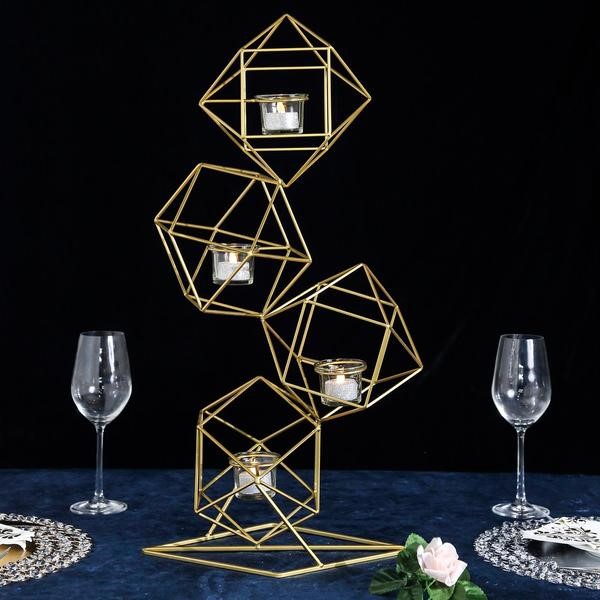 Versatile & Multi-Purpose
Votive candle holders not only provide support to votive candles they can also be used (or reused) for several other purposes. Other uses for votive candle-holders include small item storage cups, floral decor, snack containers, crafty decorations, favor cups, and so much more. Moreover, some votive candle holders can hold both tea light and votive candles, making them an ideal and thrifty candle holder option.
How to Clean Votive Candle Holders
Although votive candles almost fully liquefy, a thin layer of melted wax might accumulate at the surface of the holder. But the advantage of using mini votive candle holders is that they are pretty easy to clean and handle.
How to Remove Candle Wax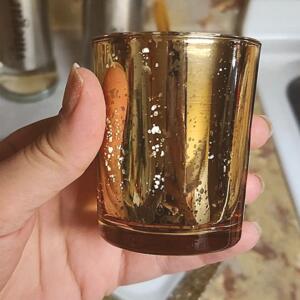 The leftover wax can be easily scraped off or melted through various easy methods and your beautiful votive candle holders will be good as new.
However, if you've got a stunning candle holder base but you're tired of the plain clear votive candle holders, you can conveniently replace and swap your old votive cups for fancy or colored votive cups for candle holders to give new life to your decor without dropping a whole lot of change.
– Read more about how to remove candle wax.
How To Choose Votive Candle Holders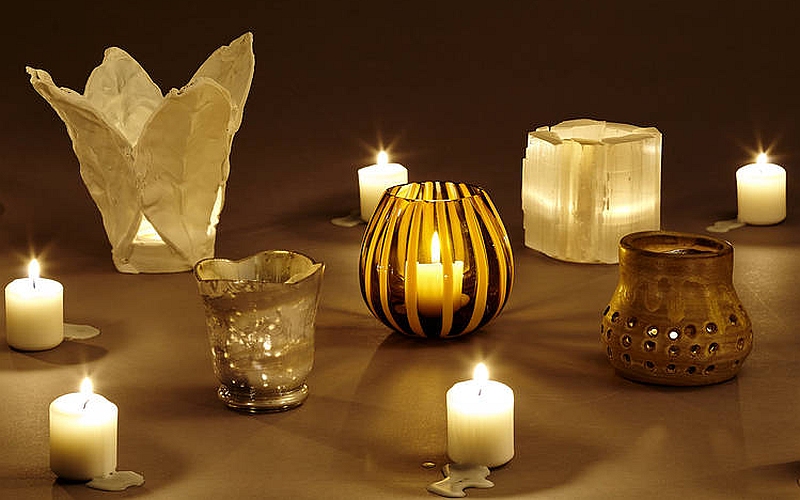 Votive candles may be small in size and picking holders for them might sound like an easy job but there are many factors that need to be considered when choosing modern votive candle holders. A thoughtful selection of the candle holder can really make these small but stunning points of light more appealing and lasting. Here are some key pointers and features you should keep in mind while shopping for holders for votive candles.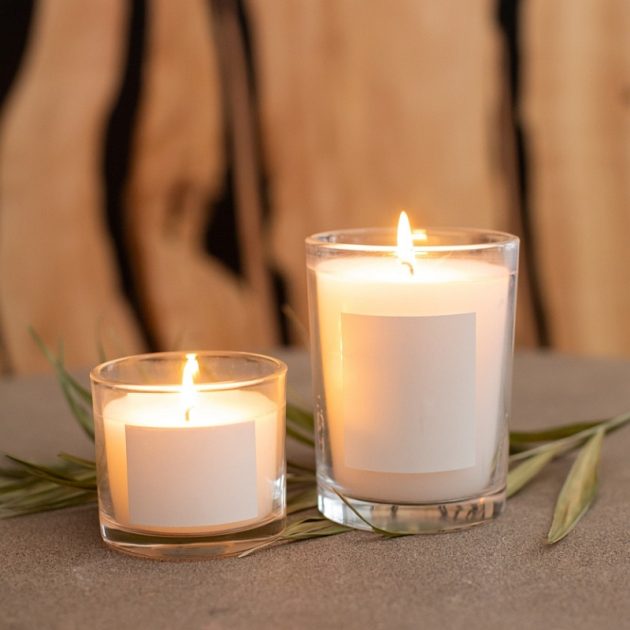 Purpose Of Votive Candle Holders
Votive candles and holders can be used for multiple purposes. Whether you want to enhance your tabletop decor or you're simply looking to create a warm and tranquil atmosphere or for any other purpose, your candle holder selection should depend on the result you want to achieve.
Size and Shape
When it comes to picking the right holders for votive candles, size and shape are the most crucial features to consider. The votive cup should be small in size and the votive candle should fit snugly inside it to achieve a proper burn, maximize burn time, and to reduce the amount of wax wastage.
Regarding the shape of the holder, the best votive candle holders are either tapered or bowl-shaped on the inside to allow the melted wax to flow to the center of the holder. A tapered interior ensures that all of the candle wax gets fully consumed by the wick that is centered at the surface of the holder.
---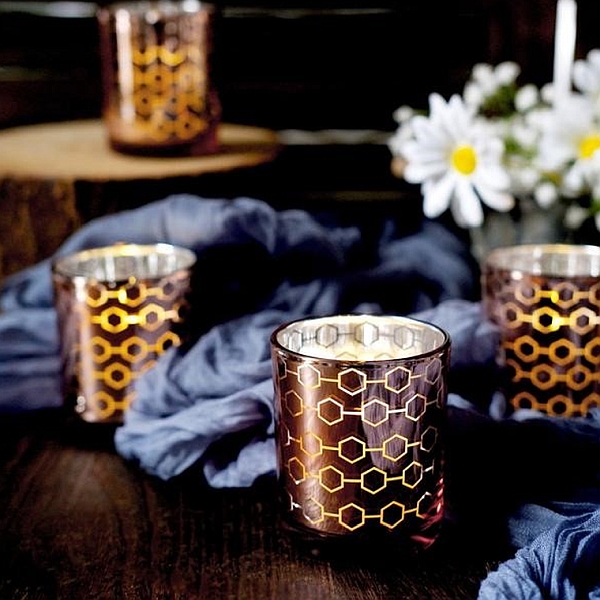 Design, Material, and Usage
The basics of choosing the perfect holders for votive candles include finding the right material for your intended purpose. Durable glass votive candle-holders and hurricane votive candle holders are resistant to heat, come in many appealing styles and designs, and offer a colorful glow. Whereas, metal votive candle holders are sturdy as compared to other materials and create dramatic light effects.
Moreover, it is also important to keep the usage in mind, whether you intend to use the candles daily or occasionally. This will help narrow down the choice between different holder materials.
---
Color
The candle holders you buy should blend well with your interior design and other decor elements. Clear votive candle holders are a top choice as they coordinate well with any style or decor. However, if you're looking to make a striking statement, choosing gold votive candle holders will add a shimmering tint and decorative flair to your space.
Variety of Colors
Gold: Create the perfect ambiance with Golden Votive Candle Holders for home, weddings, events, and celebrations.
Silver: Silver votive candle holders are similar to gold but they do not have the bright luster of gold. They have a dull, soft shine making them appear classy and elegant.
Glass: Perfect for keeping a bright and long-lasting flame. The votive glass candle holder will make any event even brighter and more memorable.
Red: Choose from 3 different reds – Dusty Rose, Red or True Red – to perfectly suit your home decor.
Purple: Novelty gifts for birthday, holiday and other special occasions.
Black: The perfect companion for any dinner party or special meal.
White: Light your candle holders up for a naturalistic effect.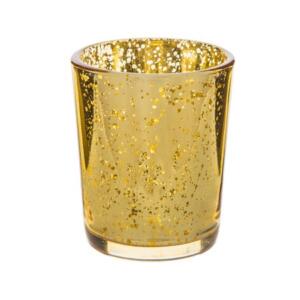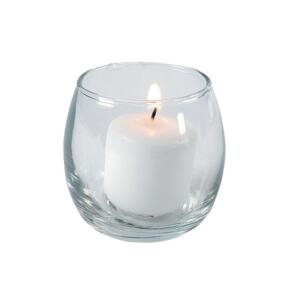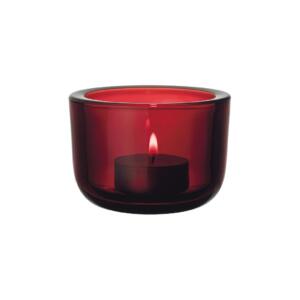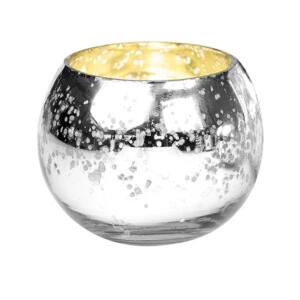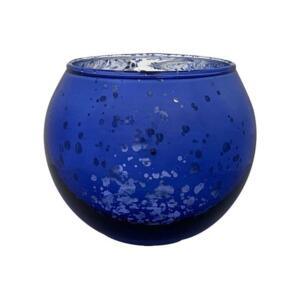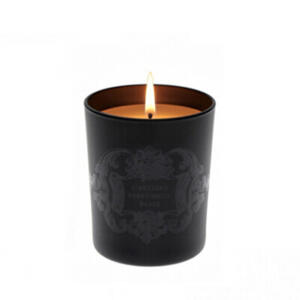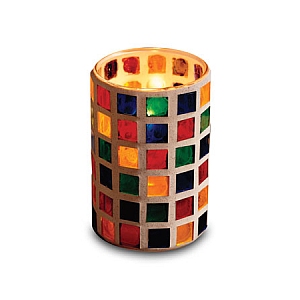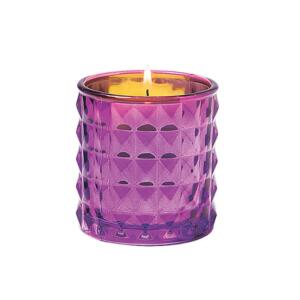 ---
With so many benefits and features, votive candles and holders are no doubt a classic in the world of candle decorations. Because of their small size, they can be used to brighten up any and all spaces adding lovely glowing finishing touches to your decor.
A Beautiful finishing touch for a Special Event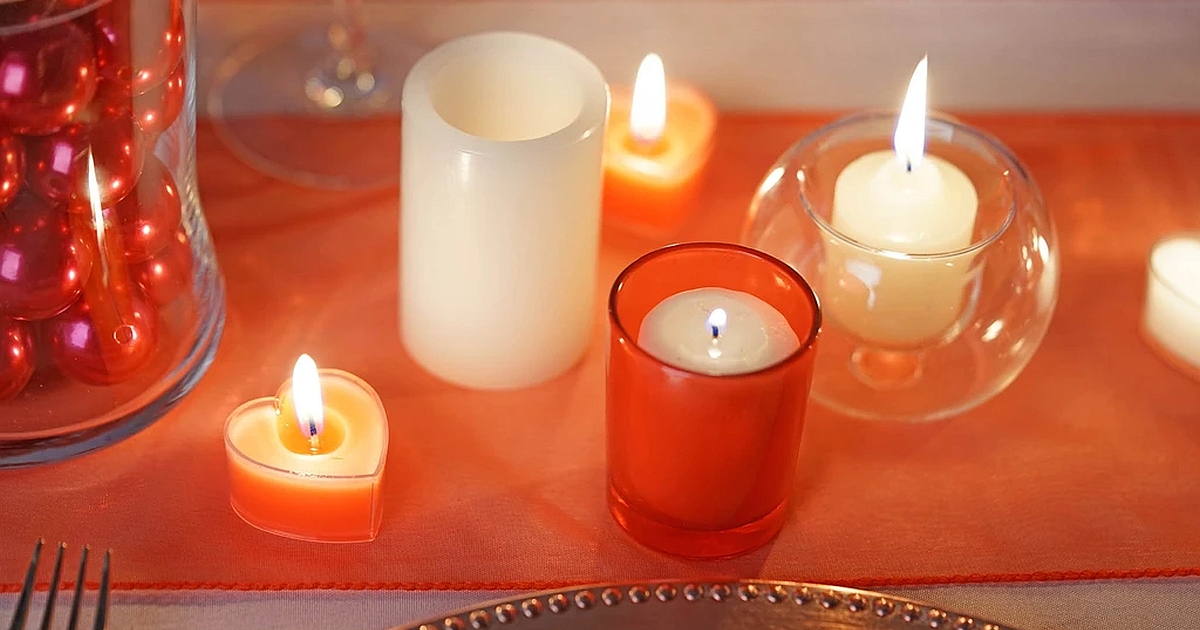 Whether you're having an intimate ceremony or an elaborate affair, votive candle holders are an easy way to add a soft glow to your event tables. Votive candle holders come in a variety of colors and shapes that will complete any table setting. They help create elegant altar decorations making this accessory a must-have for any bride-to-be. Let's discover how to display votive candles:
Weddings
Add a finishing touch to your wedding decor. They look charming when paired with other glass vases in shades of blue, green and pink to match any color scheme.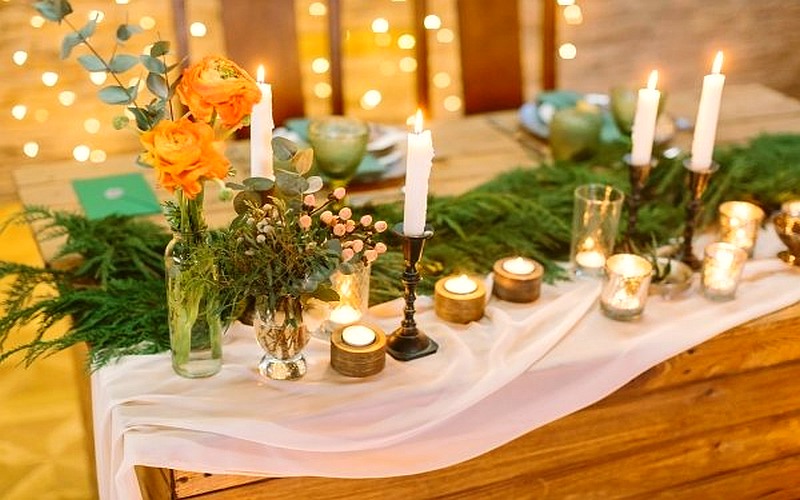 Christmas
Enhance the seasonal beauty of your table setting with elegant candle holders. They are a great way to add light, warmth and fragrance to all celebrations. Set the right mood for your Christmas dinner!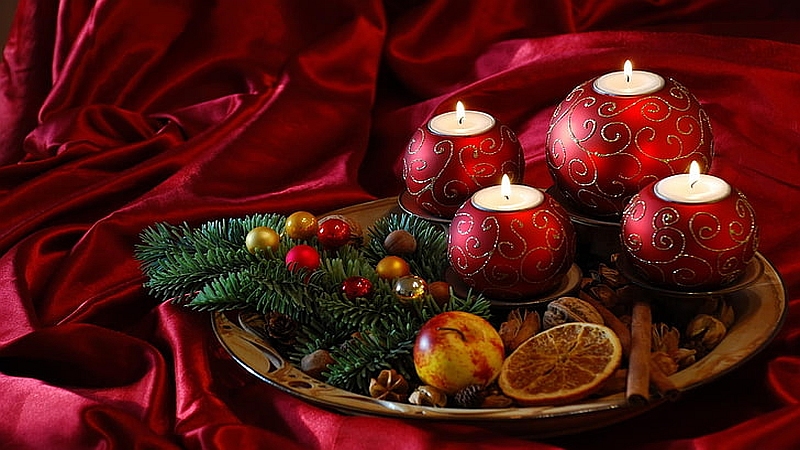 Halloween
The power of candles is indisputable. They add a wonderful touch to any table with their beautiful designs.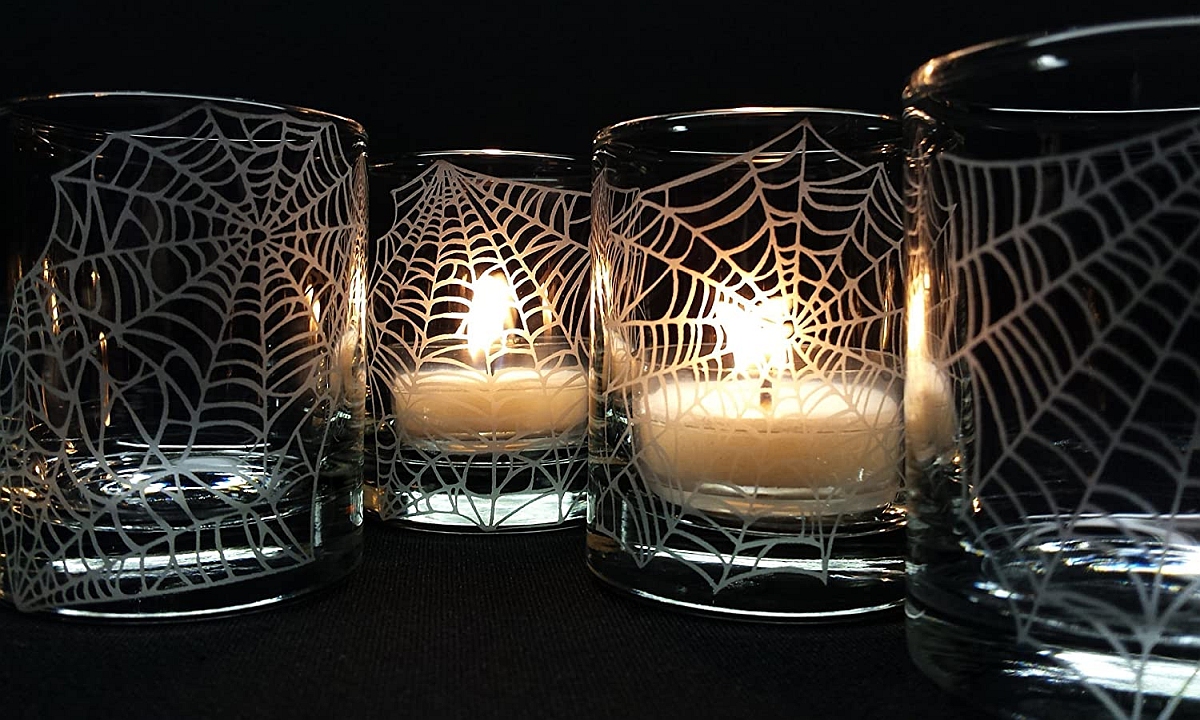 Church
Traditionally votive candles are used in Catholic churches and Jewish synagogues. Religious votive candles are also used as a symbol of hope, faith, love, friendship and healing without hatred or judgment.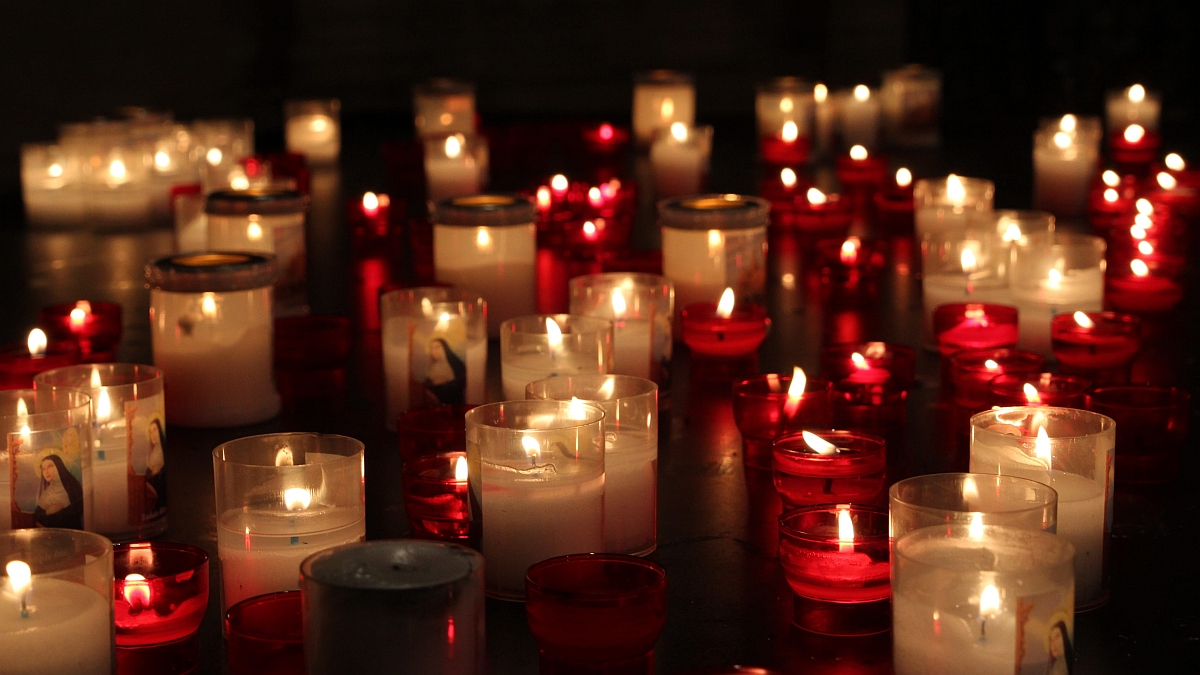 Tips & Tricks
Apart from holding burning candles in them for prayers and offerings, votive candle holders elevate the home décor effortlessly. This is because of their subtle looks and the kind of intrincate designing detail work that goes into their making.
But if you simply learn these interesting tips and tricks to incorporate versatile votive candle holders into your home décor and interior design, you can accomplish perfection.
At Spiritual Places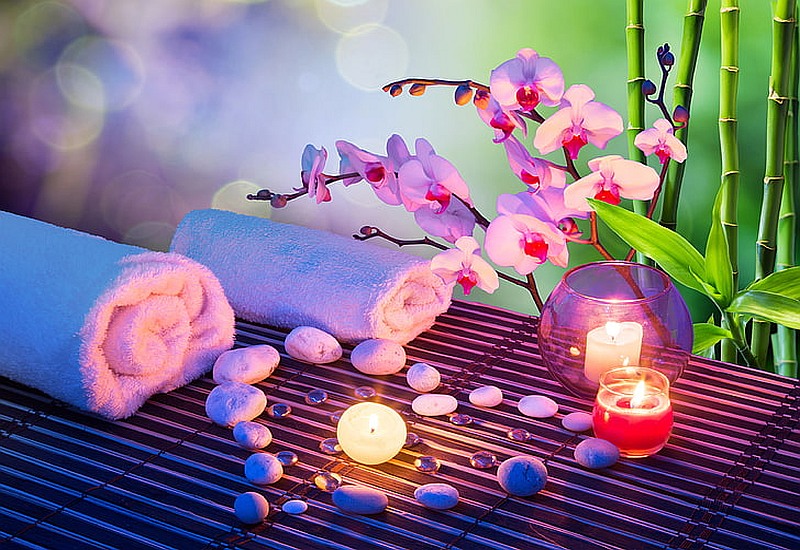 The main objective of using votive candle holders is to hold candles for offerings and prayers. Thus, most of the time they are either placed at altars, prayer halls, chapels or at churches. The most commonly seen are the clear glass candle holders and the amber glass votive candle holders.
People prefer them as they are simple and subtle making them perfect accents to pay tribute to their loved ones or spiritual persons. Similarly, there are also joyous times like Christmas and Easter when votive candles are burnt at these same places but to spread happiness and hope. Glass votive candle holders can be used in different colors to spread cheer and smiles among faces and souls. Glass votive candle holders come in many bright colors such as blue, red and so on which can be used to lift the spirit of the festive seasons.
At Window Places
Apart from the conventional curtain and drape décor, windows are great places to execute some unique home decór ideas. There are several ways to augment their visual appeal and one of them is using votive candle holders.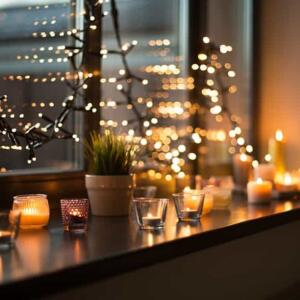 The glass votive candle holders can be used at window places which will create a scenic sight for the eyes come nighttime. But with the breeze coming in and curtains by the side, if you think that open flame candles might not work out, the ideal alternative is the LED votive candles. Place them in the clear glass or colored glass votive candle holders and let the magic unfold during the evenings. The advantage of using votive candle holders at window places is that the house looks gorgeous not only from the inside but on the outside as well because of the light shades created.
At Table Tops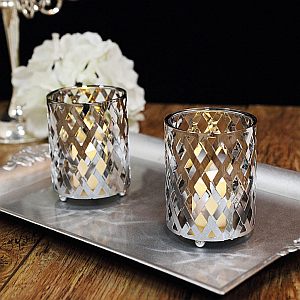 The next best place to light up votives with beauty is the table top. But here, rather than the simple clear glass candle holders, try the designer votive candle holders.
Candle holders can also be used as table vases to augment the tabletop decor up a notch. Because these glass or metal votive candle holders can house other home décor fillers and still display gorgeousness at the tables makes them perfect accents to accentuate the dining experience.
At Personal Spaces
The bedroom is another place where you can add some elegant strokes of artistic beauty. Since it is a personal space you can execute ideas according to your personal level of satisfaction. Certain people love a dim setting of lights to achieve a soft illumination while they sleep. However, the electrical lights are too bright for that.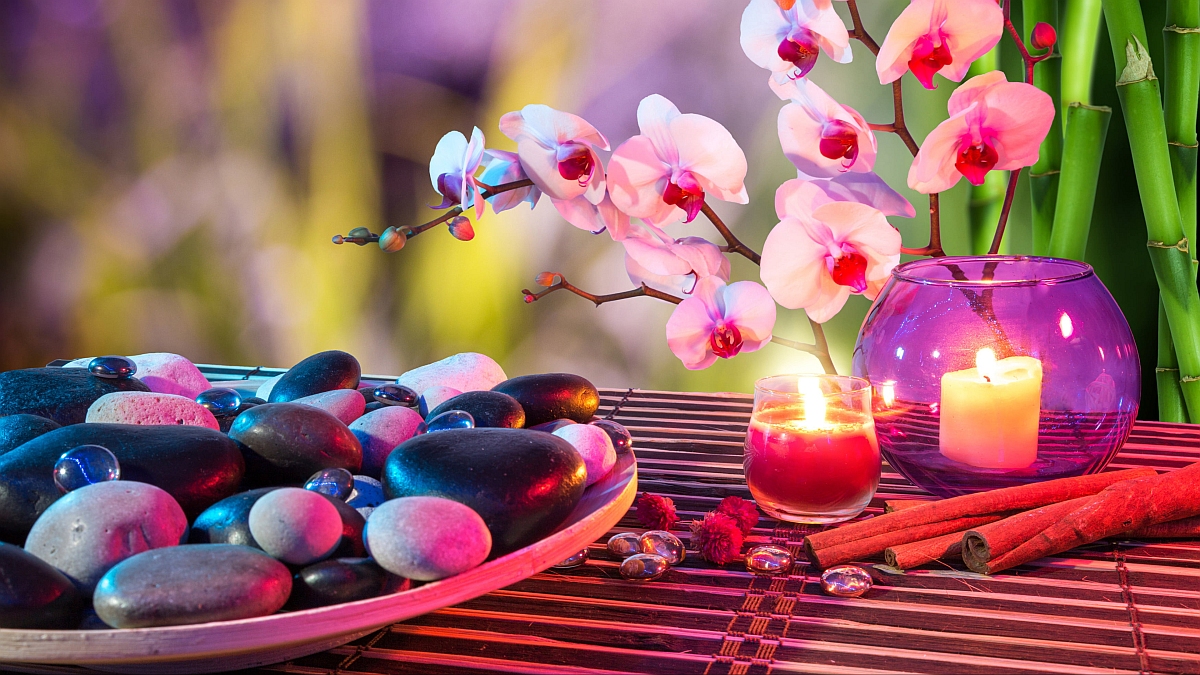 The votive candle holders with scented candles burning inside will be the perfect aromatic lullaby for the tired souls drifting to sleep. Not too bright for the eyes but providing enought illumination, these votive candle holders are a perfect fit. Depending on the wall design or interior design, use either the lavish metallic votive candle holders or subtle clear glass votive candle holders.
These are only a few of the creative tips and ideas on how to augment the aesthetics of your home or party space with votive candle holders, with little creativity and a lot of passion; you can easily incorporate decorative votive candle holders into your decor to spruce up any dull and dreary ambiance.
Where To Buy Votive Candle Holders?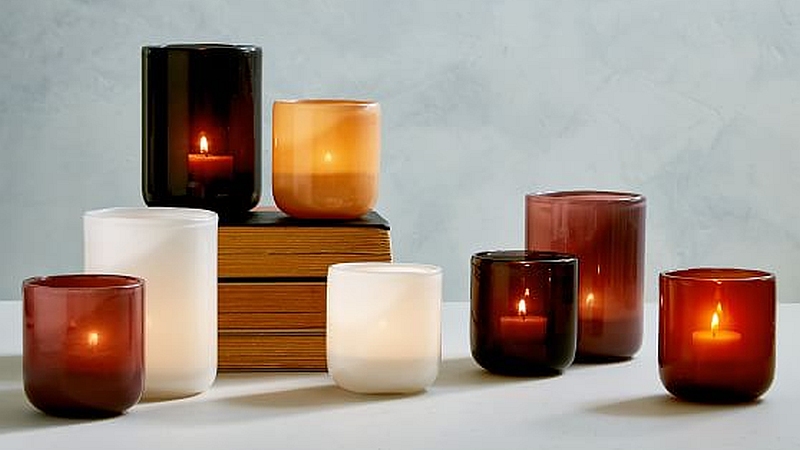 They are available online & in physical stores, making it easy to stock up on extra supplies for holidays and special occasions.
Looking for the best brands? Read the best votive candle brands.
Sold in bulk
While bulk candles are mostly sold as religious gifts, many people are now using them as decoration around the house and even as "intelligent" night lights.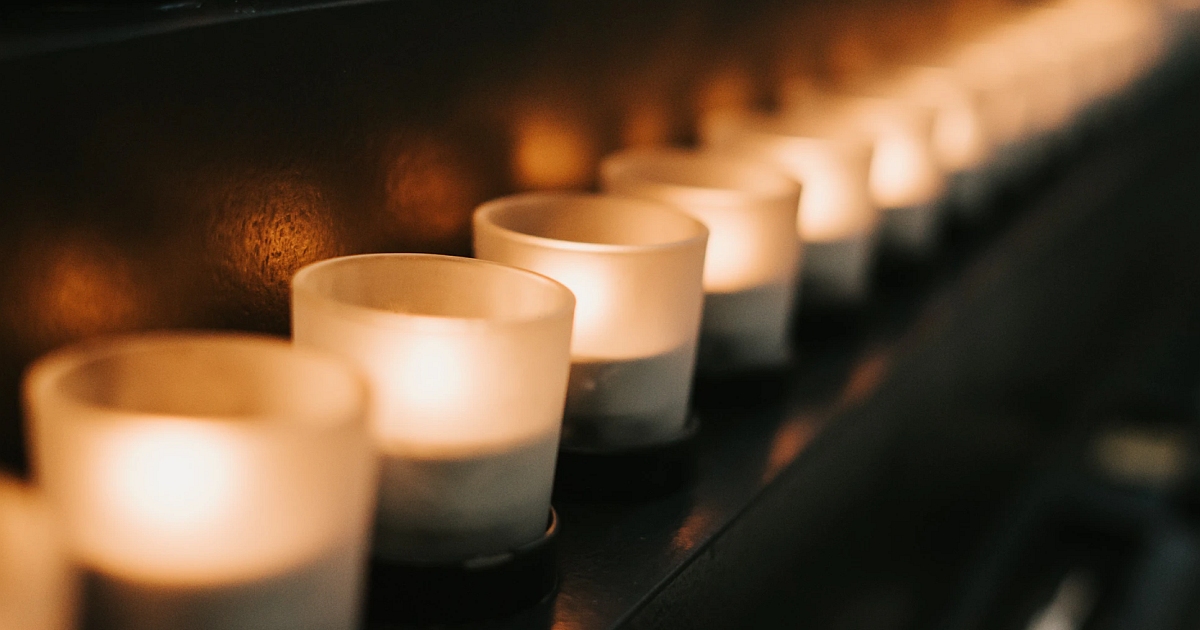 Sold in bulk, votive cups or votive candleholders are affordable and can be shipped quickly anywhere in the world. Buy votive candle holders in bulk and save even more money on this essential product.
Online Stores
Amazon: Find the perfect piece to match your style!

eBay: Discover the best products for your home, at the lowest prices, and with the least amount of effort.

Etsy: Best Candle Holders for an Epic Candle Decoration.

eFavormart: If you're looking for a deal, take a look at the new offers and deals section where you'll find products with extra money off or special offers.

Wayfair: Don't forget to check out their other home decor options!

eHomemart: All the votive candle holders and accessories you need in every style to fit any occasion.

Yankee Candle: Select quality candles at reasonable price.

Michaels: Shop around to find a complete selection of products in a wide range of styles and colors.

Target: Buying from this site is easy and fun! 

Orrefors:

A wide selection of decorative and functional candle holders for your home.
Physical Stores
Walmart: Discover the best selling products for every style and price point.

Hobby lobby: They bring you a wide variety of styles at discount prices.

iKea: A vast selection of home goods, including candles and holders, to satisfy your every decorating need.

Dollar tree: You'll find your favorite style at an affordable price.
Best DIY Votive Candle Holder Ideas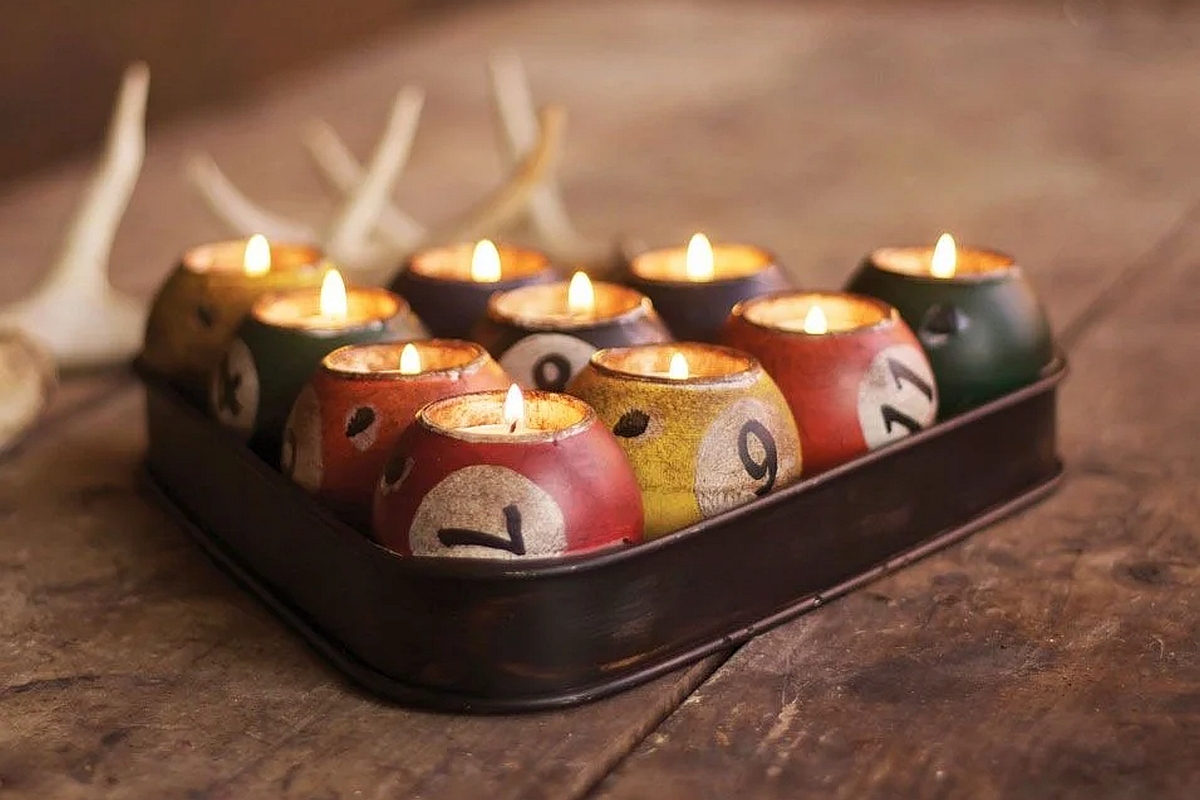 Hey! Are you tired of the same old candle holders? Bored with the way your votives look? You might enjoy this new section. These DIY votives make everything from a gift to a nightlight fresh and exciting.
How to Paint Votive Candle Holders
A wide variety of candle holders are available in the market, ranging from wood candle holders and taper candle holders to tea light candle holders and votive candle holders. There is no denying that these candle holders transform the look of any space, but sometimes it may be hard to find the item of your choice within your budget.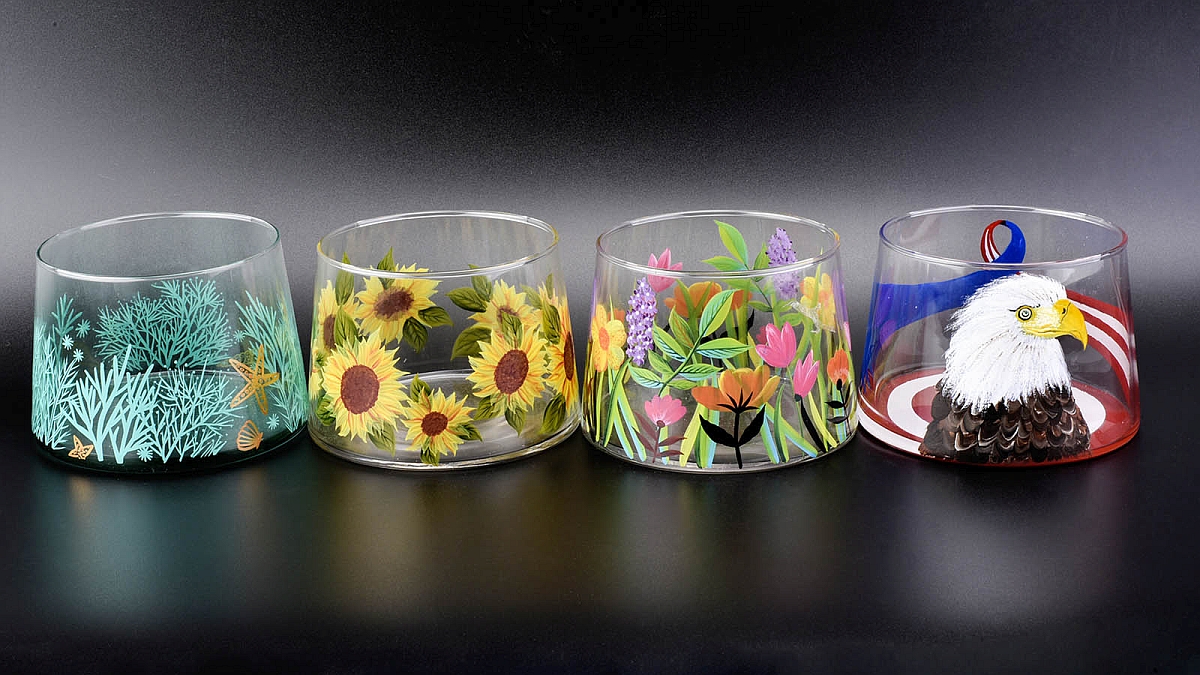 So, why not make some yourself? After all, there is no greater joy in life than the joy of creating. A homemade votive candle holder not only saves a few bucks but also provides you a sense of satisfaction.
Learn more: Ingenious Ways to Paint Votive Candle Holders
The perfect gift for family or friends
Start with an easy DIY project that works for any season or occasion. Create your own beautiful DIY votive candle holders with things you probably already have around your home.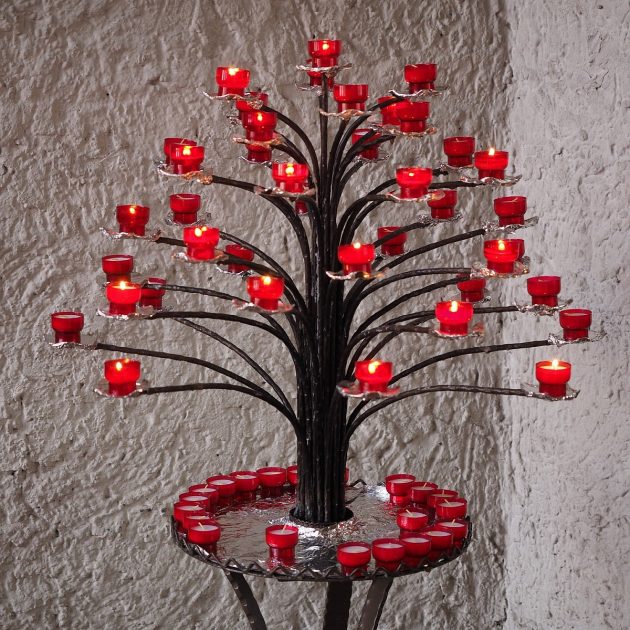 Choose the votive candles you already own and add a personal touch to these everyday objects by etching simple messages or designs into the glass surface.
Whether you're looking for easy DIY ideas, or want to create personalized gifts, crystal glasses, you probably have around the house, are a great way to start.
DIY Articles
DIY Videos
This DIY tablescape combines fun pastel colors with beautiful plants and flowers to complement this festive theme.
Watch video
---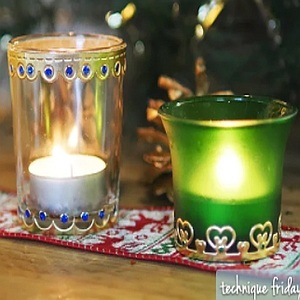 DIY Votive Candle Holders | Technique Friday with Els
Watch video
---
DIY Social networks
Conclusion
Perfect for creating a romantic atmosphere and providing the most efficient and safe light, votive candle holders can easily be placed on any shelf, table, desk, or mantle. Great for everyday use, they represent a great value.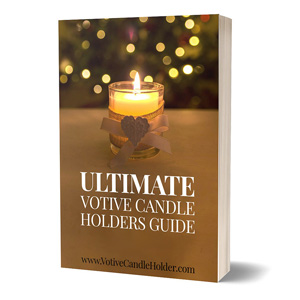 Our latest guide, 'Ultimate Votive Candle Holders Guide', is now available for free download.
---
FAQ – Frequently Asked Questions
✅ What's a Votive Candle Holder?
They were originally designed to hold votive candles which were used in medieval and renaissance churches and homes during religious ceremonies and banquets. They're made of different materials such as metal, glass, ceramic and others.
✅ What are they used for?
Votive holders are used to hold candles in place and to protect surfaces from hot wax, smoke and fire.
✅ Where can Votive Candle Holders be placed?
These candle holders can be used both outside and inside the house or wherever you need to light up candles.
---