With their soft flickering lights, candles are the ultimate decor accessories that add a radiant touch of warmth and glimmering sparkle to your design. But when it comes to the different types of candles, votive candles are the most simplest and attractive candle styles that help brighten up your space without taking over the scene completely.
Creative Candle Decor Designs & Ideas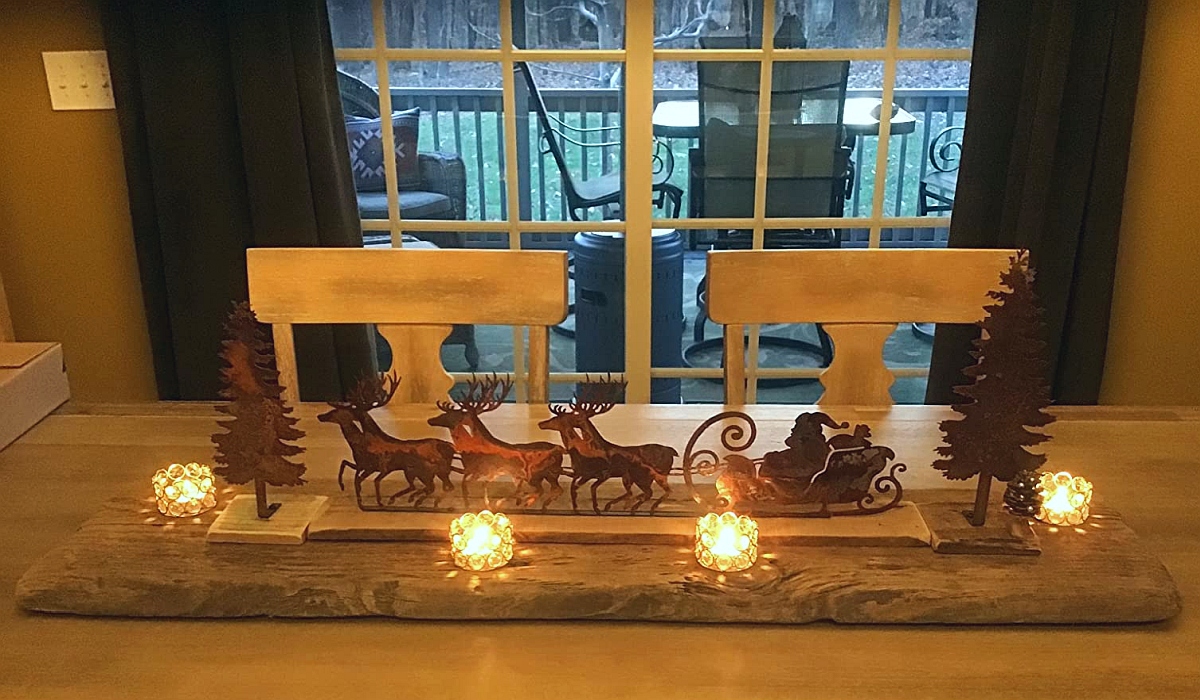 There is no doubt that votive candles are wonderful on their own, but grouping them or adding personalized touches to the votive candle holders can take your candle decoration to a whole new level.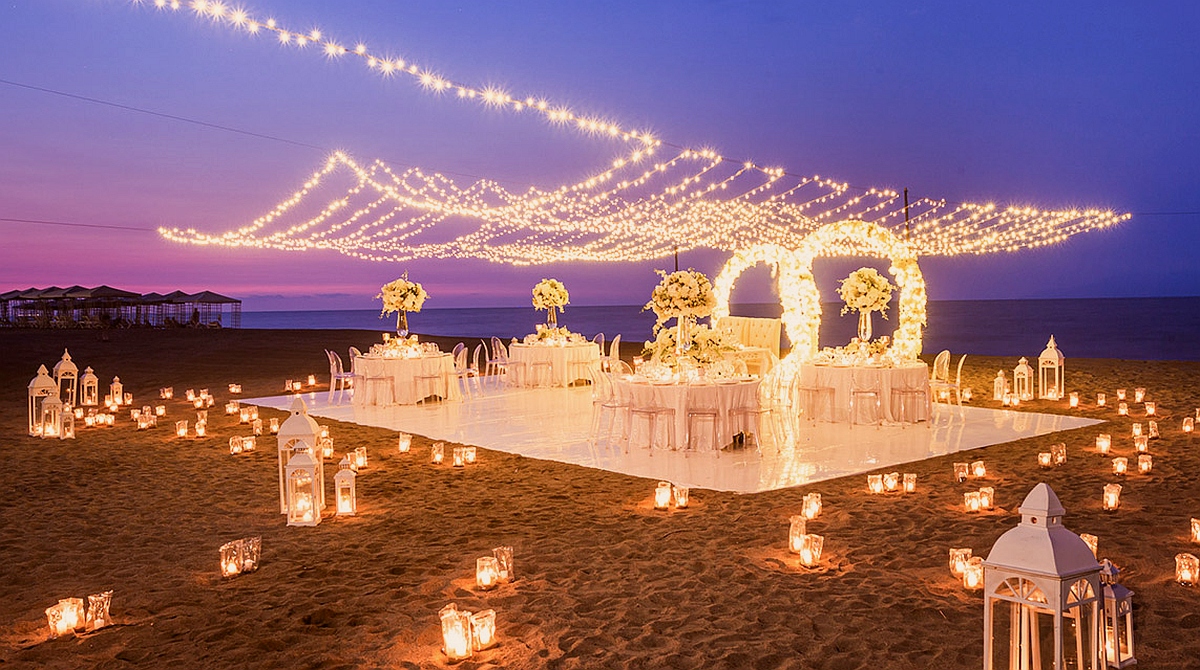 Thus, we've collated some amazing ideas using votives to help you create a bit of drama with your candle display. Scroll down below and check out the best votive candle decoration ideas and designs to spruce things up!
1. A Pot Of All Things Festive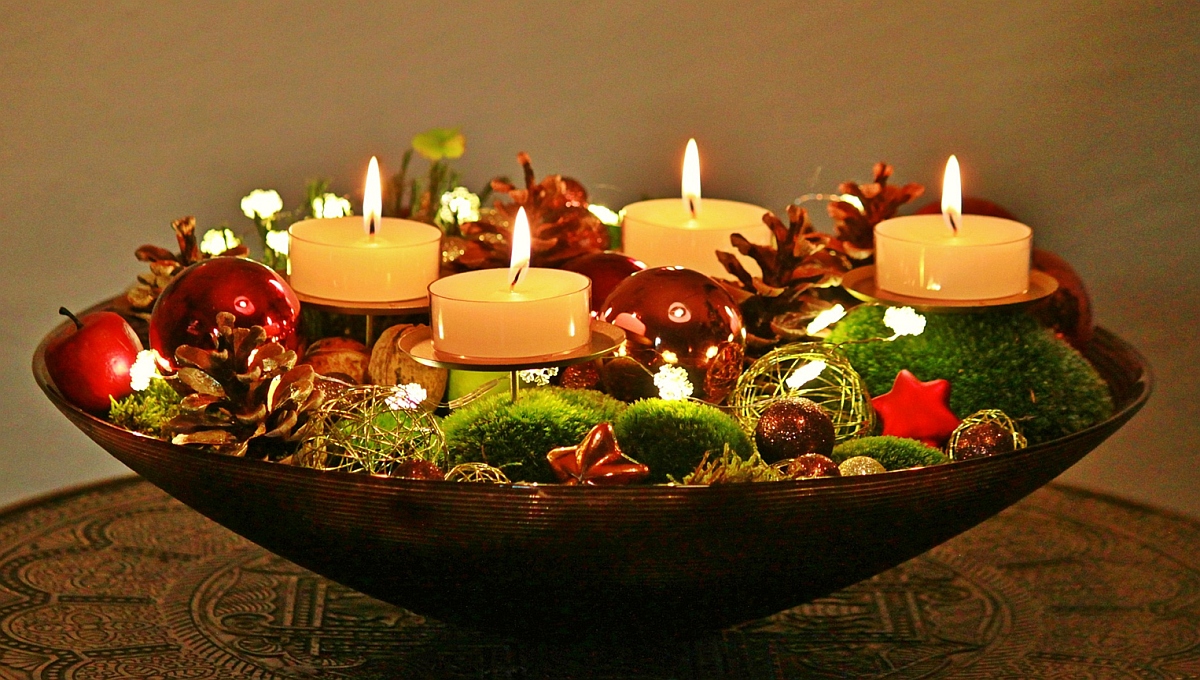 Elevate your holiday table decorations with a candle display featuring all the festive and seasonal accents. Fill a glass candle bowl with rustic pine cones, shimmering baubles, metallic ornaments, and green moss rocks and perch votive candles on top to create a candle display that fits the bill!
2. Add A Chic Flair With A Modern Candle Decoration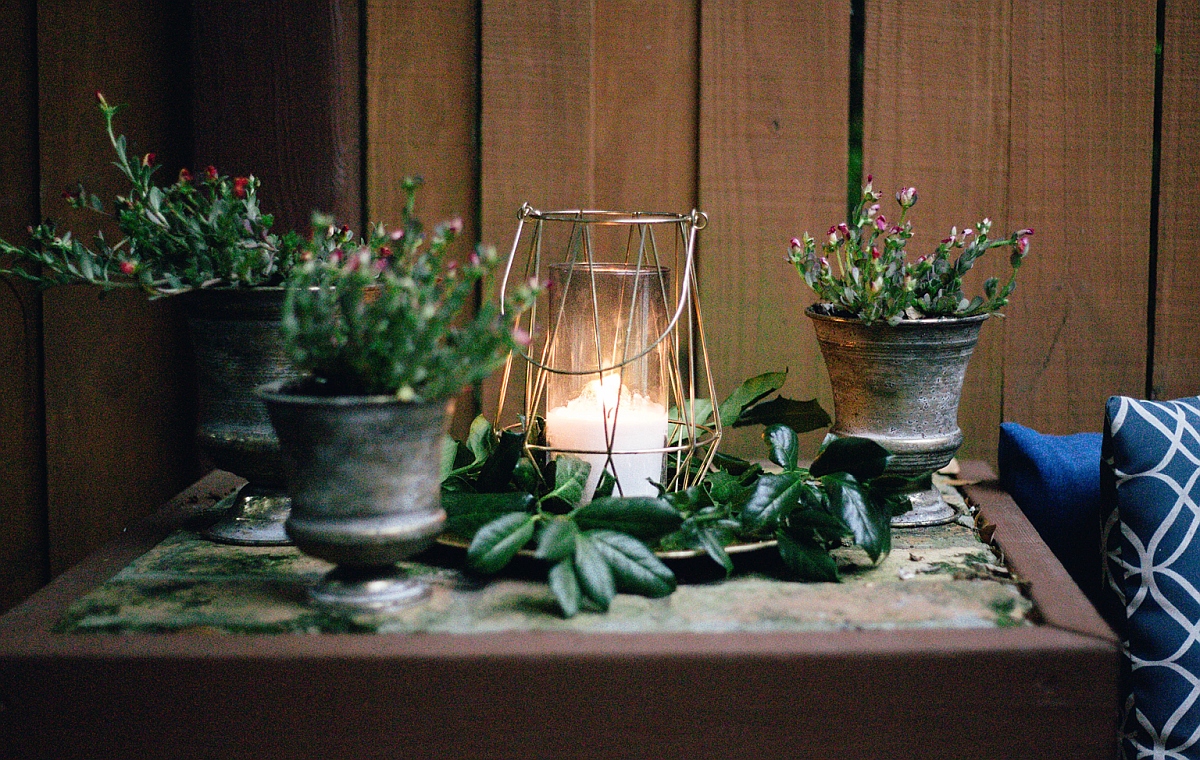 Put a contemporary spin on your candle arrangements to emanate the perfect combination of exquisite elegance and industrial romance. Opt for a metallic geometric votive candle holder and complement it with galvanized plant pots and greenery for a super chic and fresh allure.
3. Cozy Up With A Winter Vignette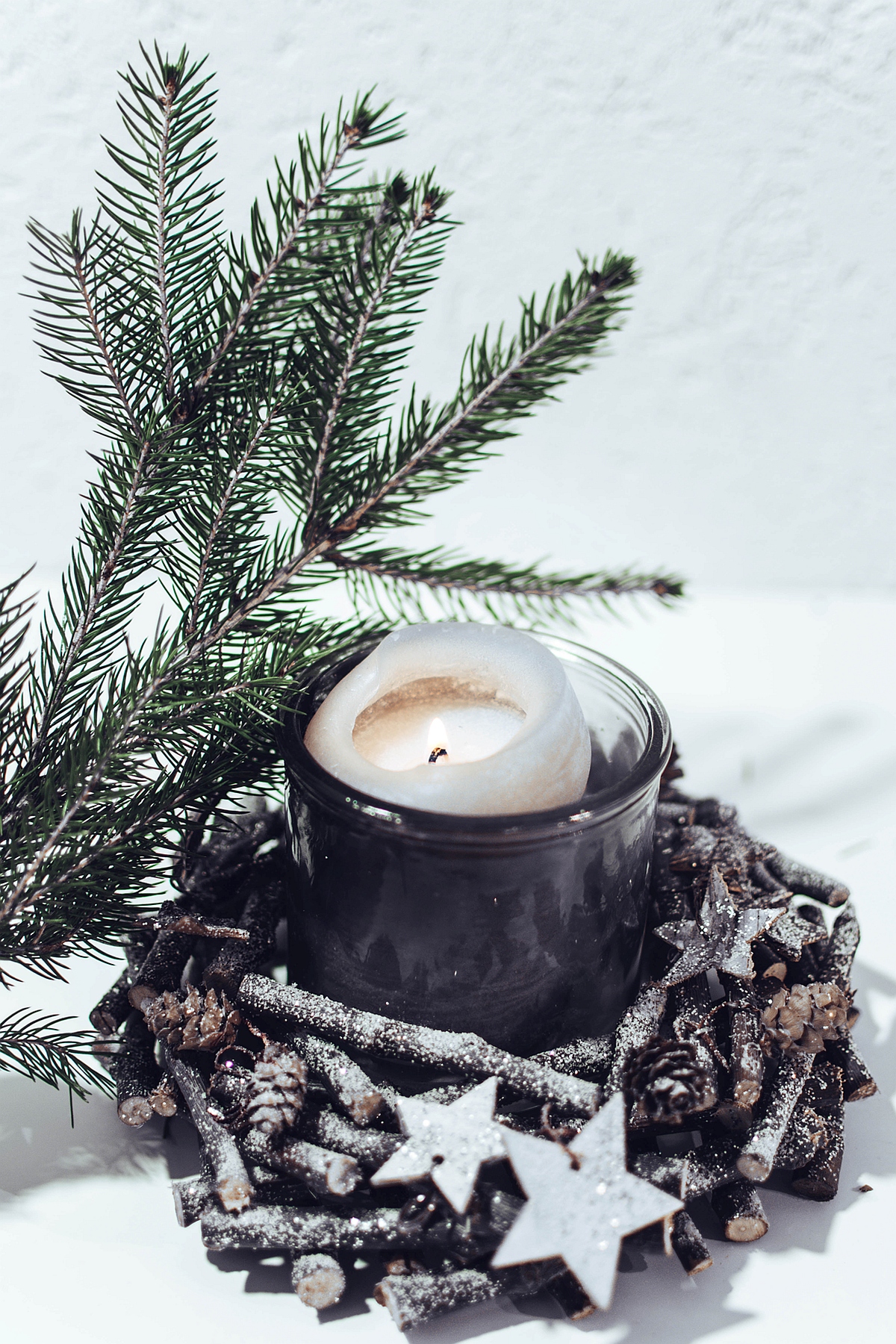 Warm up your cold, stark evenings with a winter-inspired candle decoration featuring lovely seasonal colors and accents. The gray votive candle holder nestled inside the snow-dusted twig nest adds just the perfect amount of rustic charm to the arrangement.
add a radiant touch of warmth and glimmering sparkle to your design…
4. Vintage Candle Lantern Decor With Florals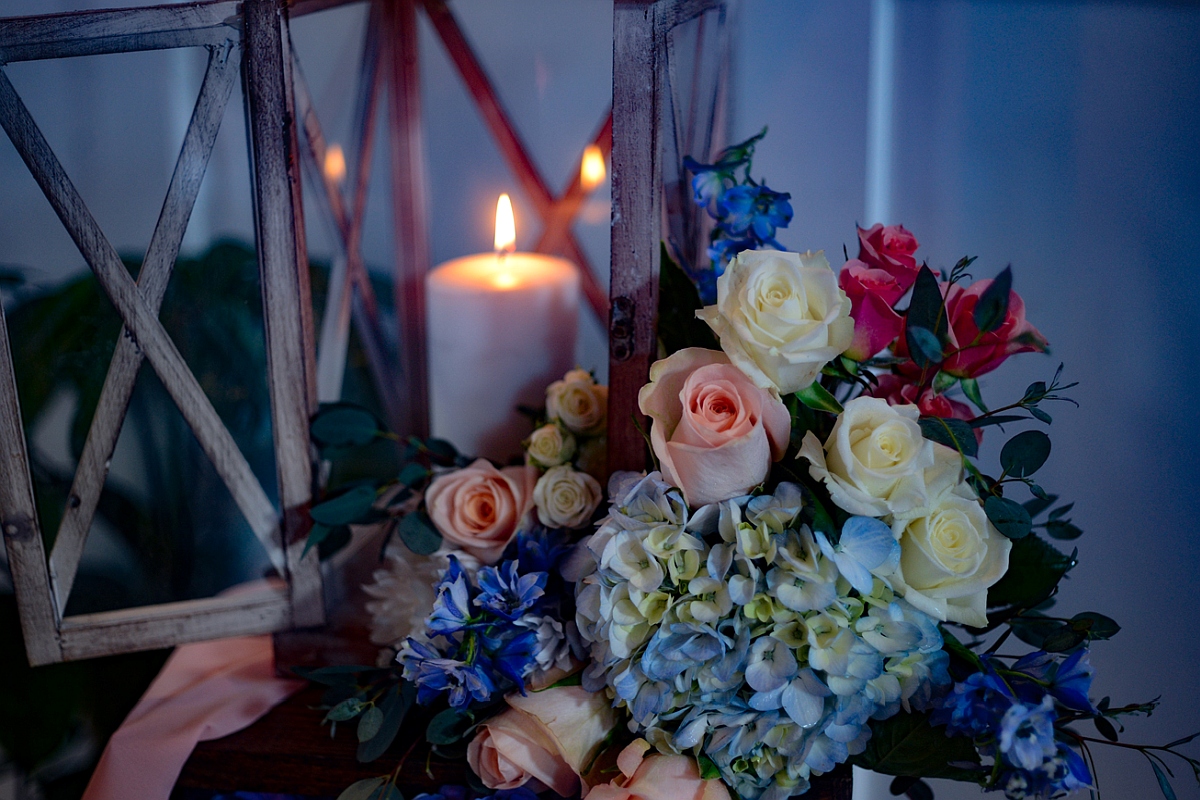 There is something about lanterns that ushers in a whimsical allure. But pairing them with a gorgeous bunch of flowers takes your candle lantern decor to a whole new level of magnificence and vintage elegance. Position a simple white votive inside the lantern oozing a surreal glow onto the floral arrangement for a mesmerizing display.
5. Charming Mason Jar Candle Holders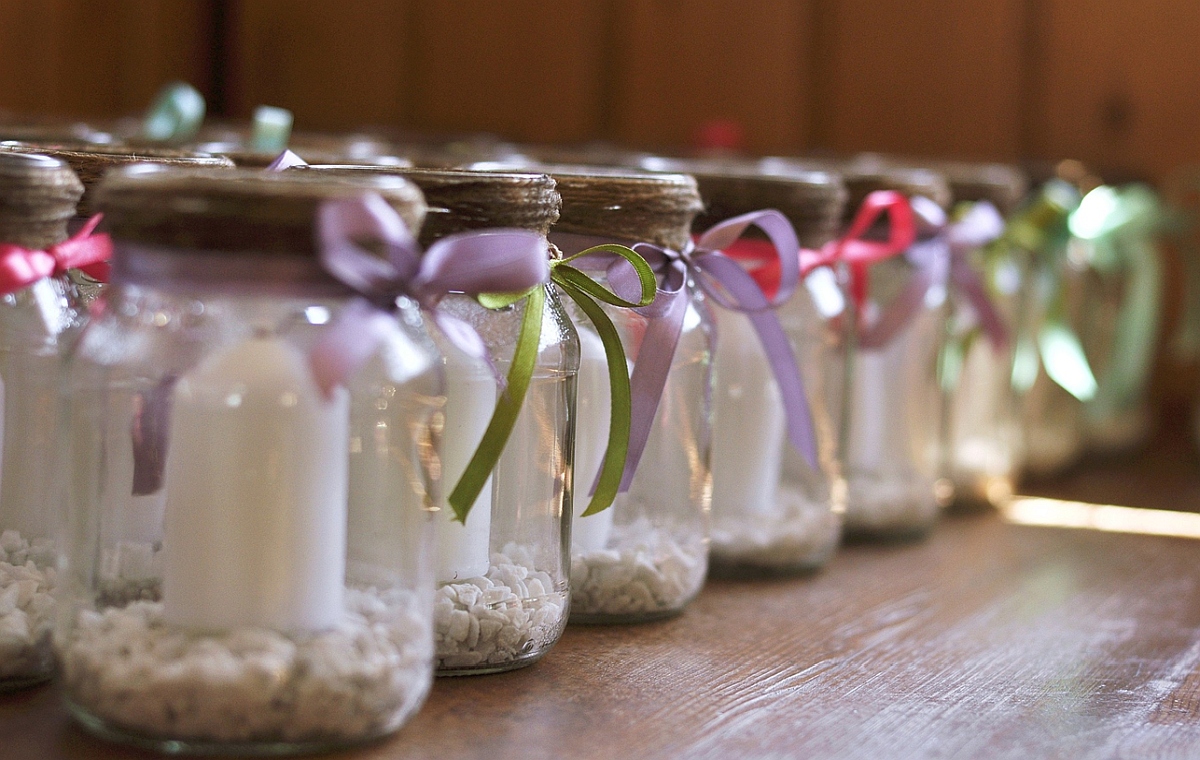 Mason jars make the perfect candle holders for votives. They are cheap and can be easily customized to match different themes and styles. Fill the glass jars with decorative gravel, sand, or glitter and perch votives on top. Finish it off with ribbons tied around the jar's neck to add a lovely pop of color.
6. Bring In The Wintery Charm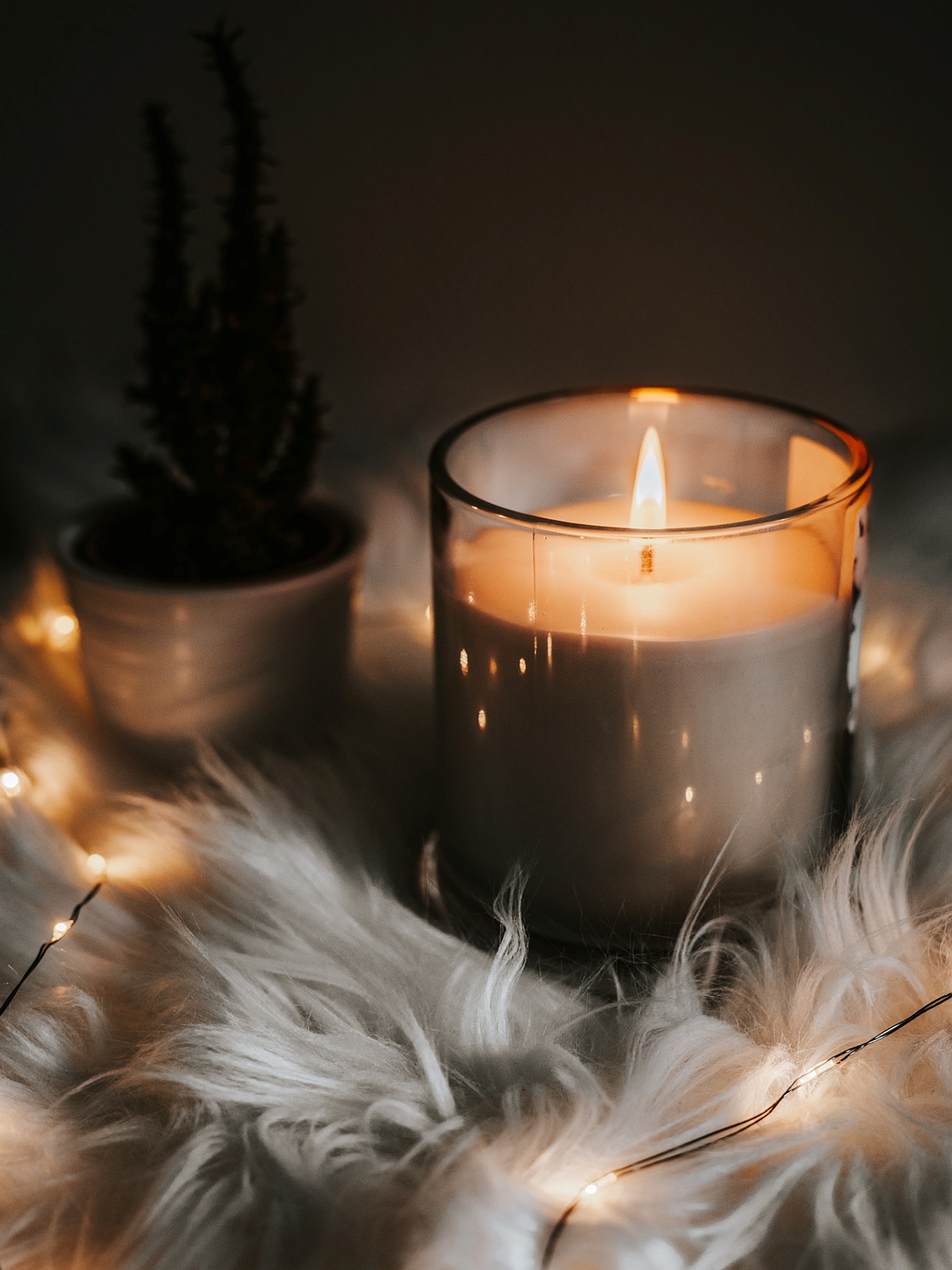 Nothing is better than sitting on your living room couch all cozied up with a mug of hot cocoa and the soft wavering candlelight permeating a hint of spice into the space. Deck up the coffee table with fur skin and arrange a couple of scented votive candles along with some fairy lights for a welcoming and inviting decor.
7. Make A Dramatic Statement With Birdcages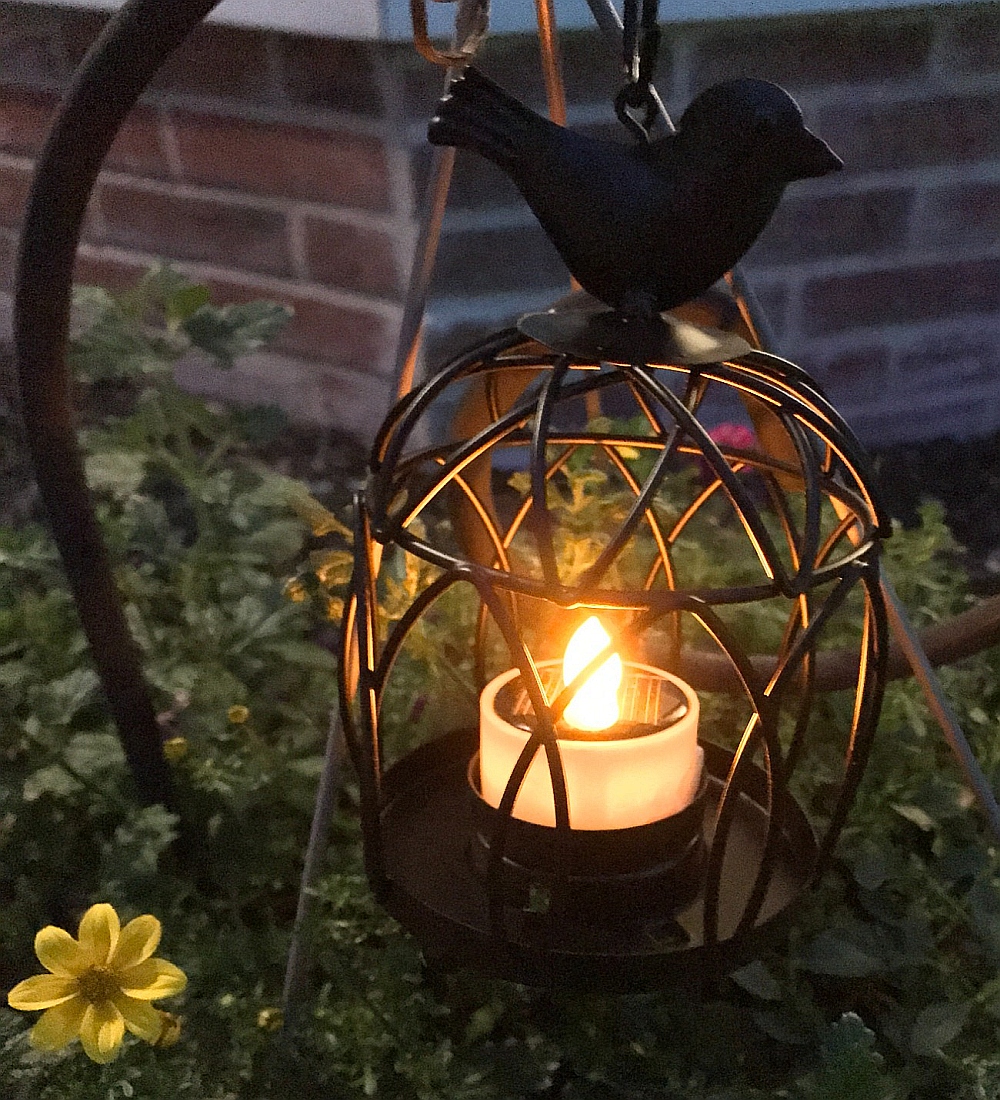 Birdcages not only make wonderful accents for spring and wedding decorations but can also be used to elevate candle arrangements. Place a simple votive candle inside an intricately designed gold birdcage to make a statement with your candle decoration.
8. Illume The Tablescape With Decorative Votives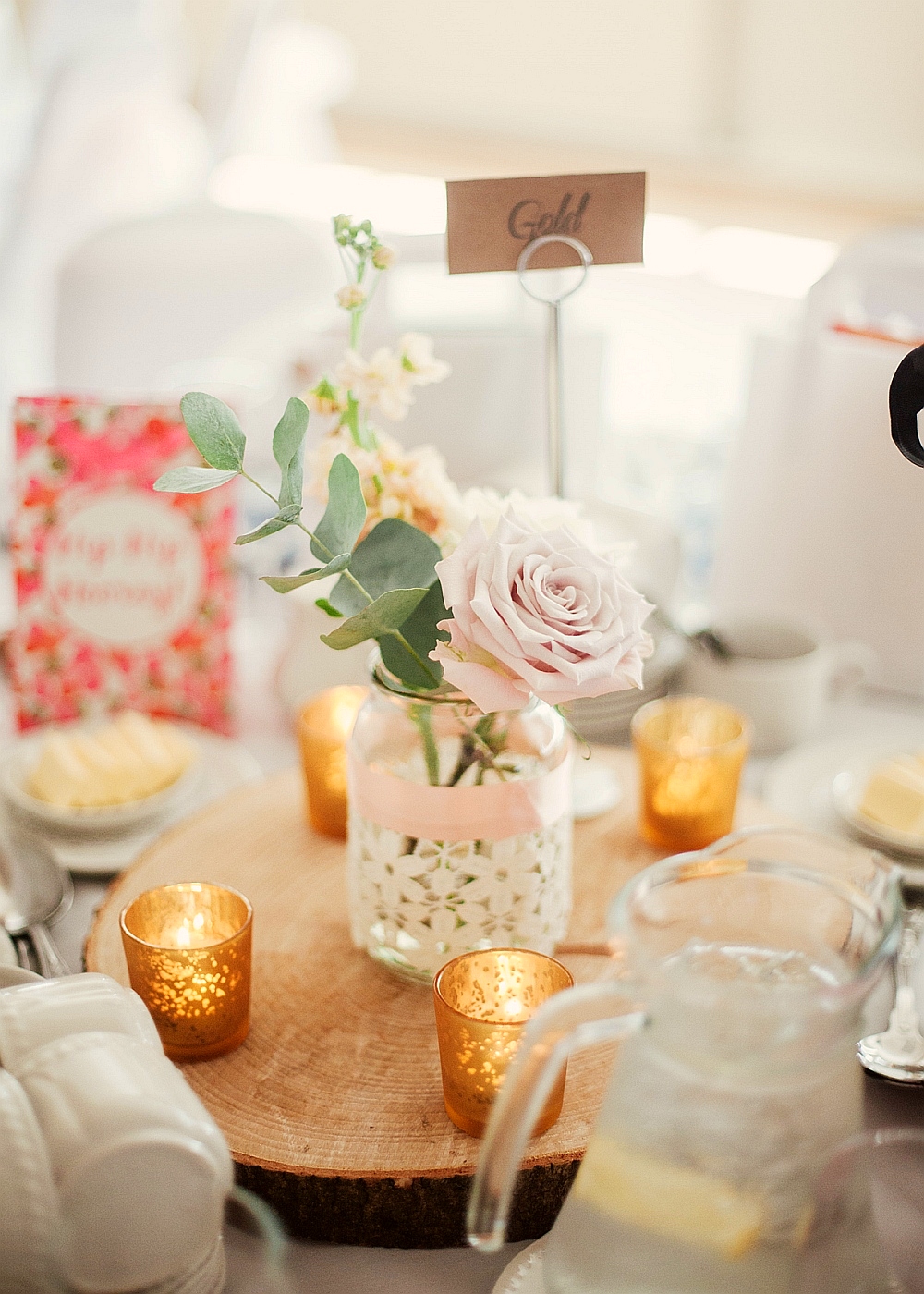 Votive candles have become a mainstay for table decorations and for all the right reasons. They accentuate the tablescape with their flickering shadows and warm glow. Highlight your floral table centerpiece with decorative votive candle holders to ooze a scintillating glamour.
9. Rustic Candle Tray Decor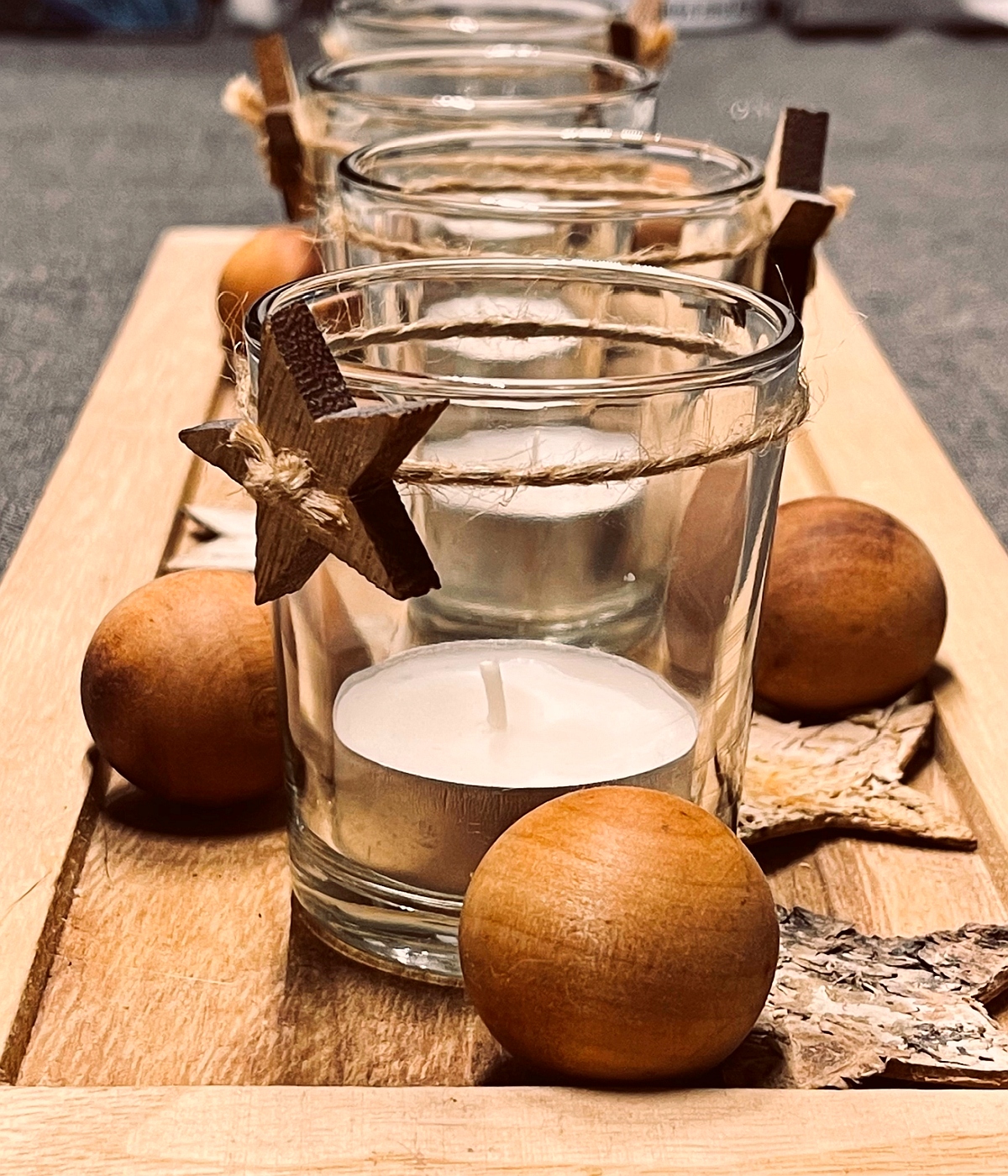 Perfect for chic country style interior design, this rustic candle tray decor is all you need to elevate your coffee or dinner table decorations. Line up a few glass votive holders on a simple wood tray along with some other woodsy elements for a casual candle arrangement. You can also tie twine strings on the glass holders to boost the rustic appeal of your design.
10. Spruce Up The Glass Jars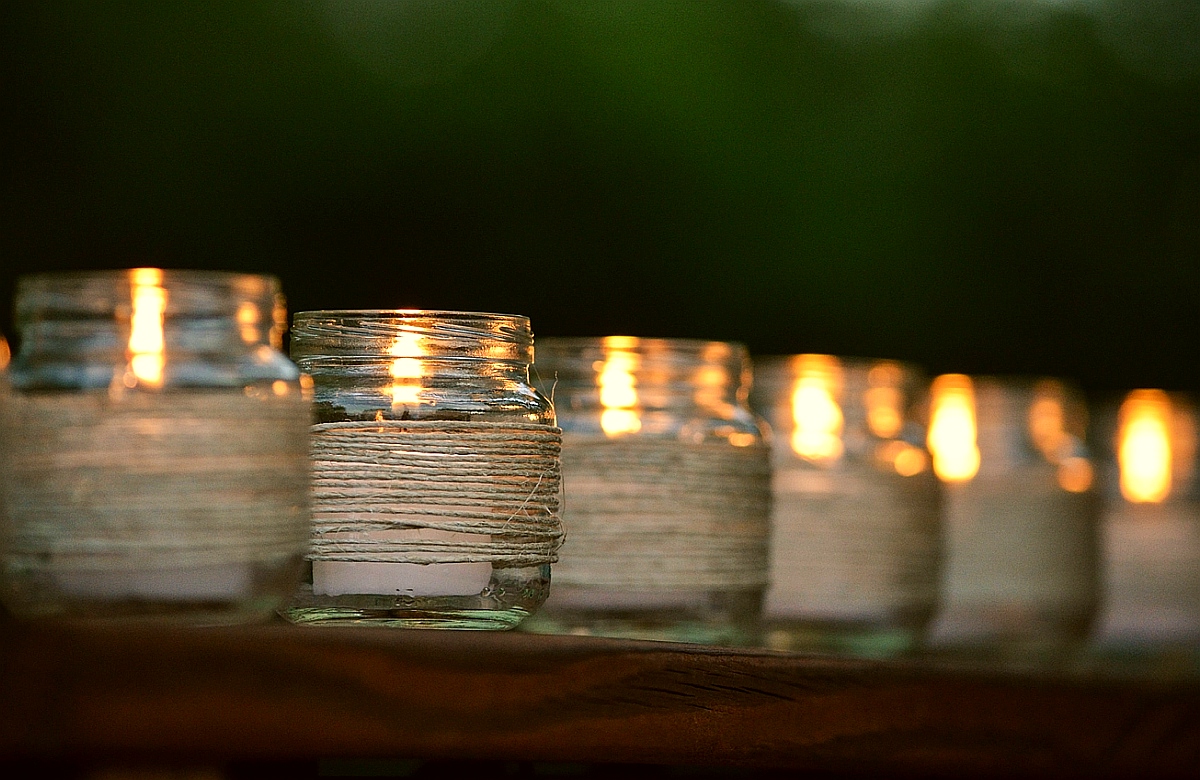 Pair votive candles and glass jars to enhance their visual appeal tenfold. The decorative burlap strings coiled around the small mason jars bring a shabby chic flair to these simple glass candles. You can also add pearl strings for added texture and gleam.
11. Play With Dusky Colors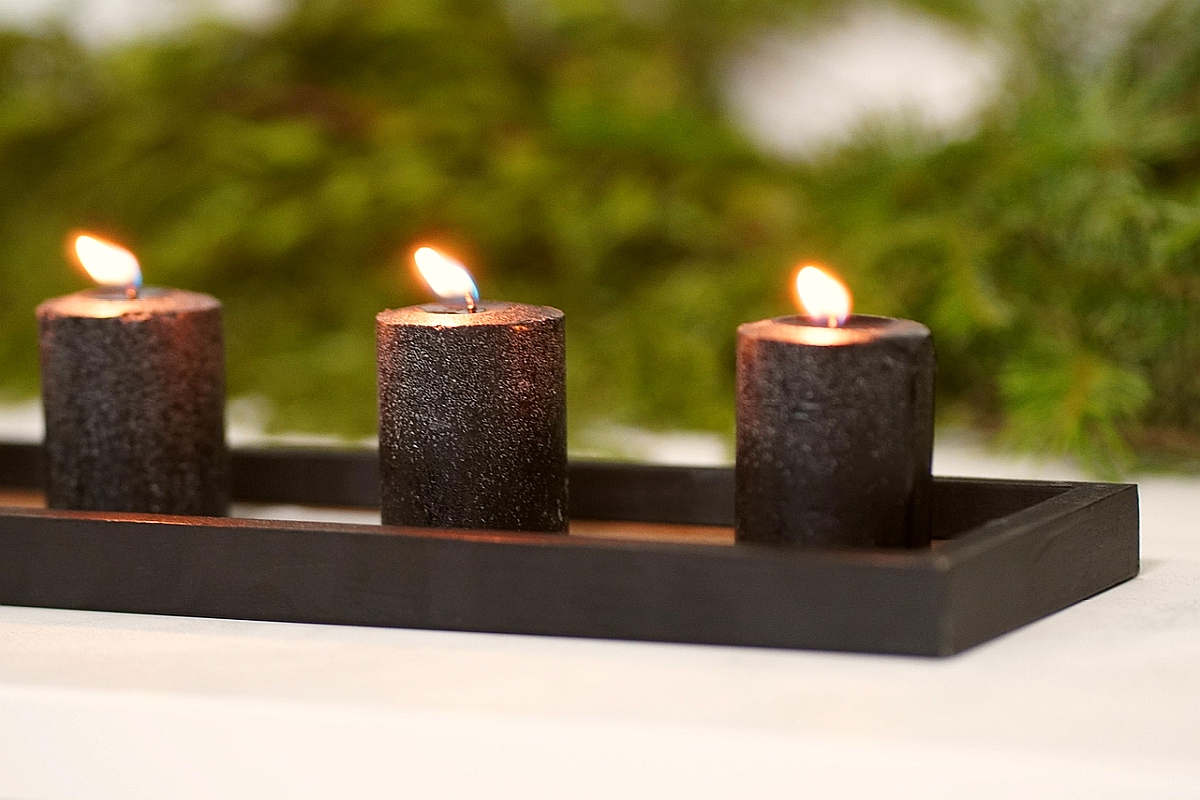 There is no doubt that simple white votive candles never go out of style, but if you're looking for something a bit more quirky and unique, try adding dusky hues to your candle arrangements. Here the black votives coupled with the black tray inject drama and mystique into the settings creating a sharp contrast with all the other colors at play.
12. Accent The Candle With Greens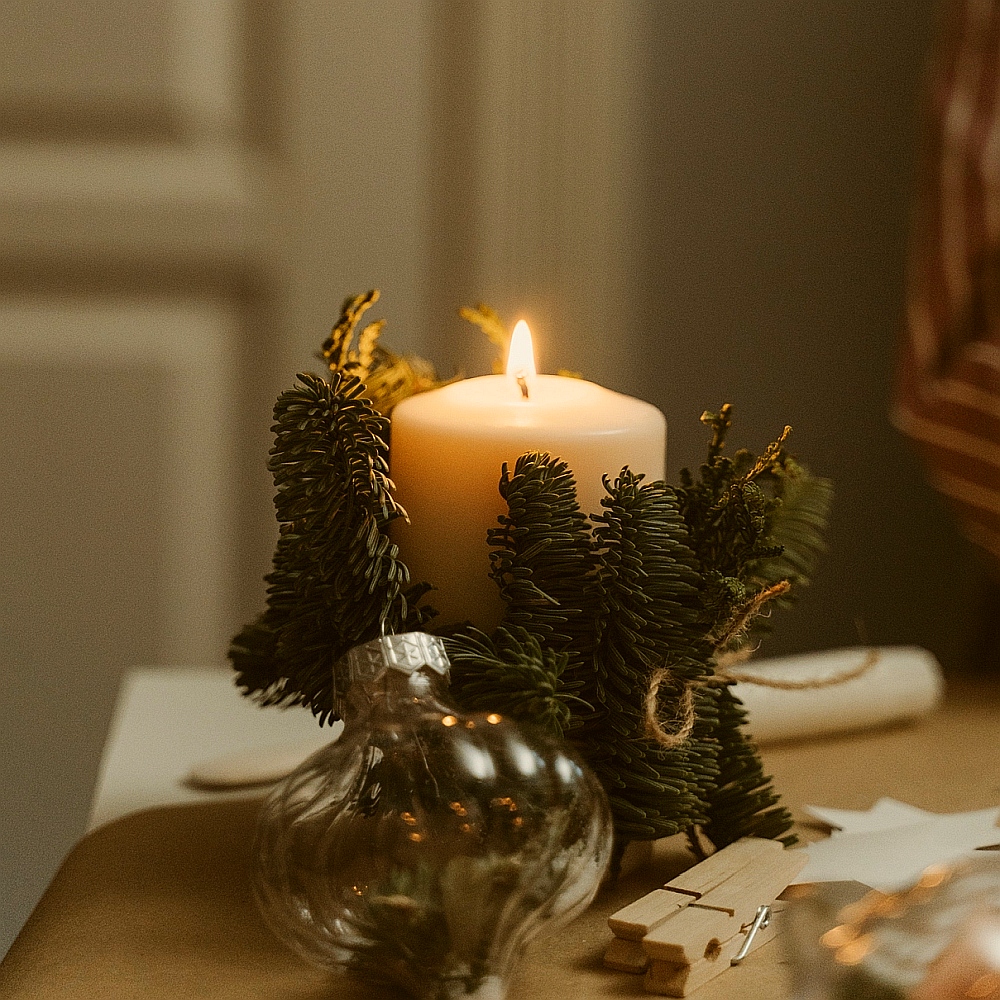 Greenery with candles is the perfect combination. Adorn a plain votive with greenery sprigs securing them with a length of burlap string to create a beautiful candle design that can be used for any season.
13. Modern Meets Nature Candle Decor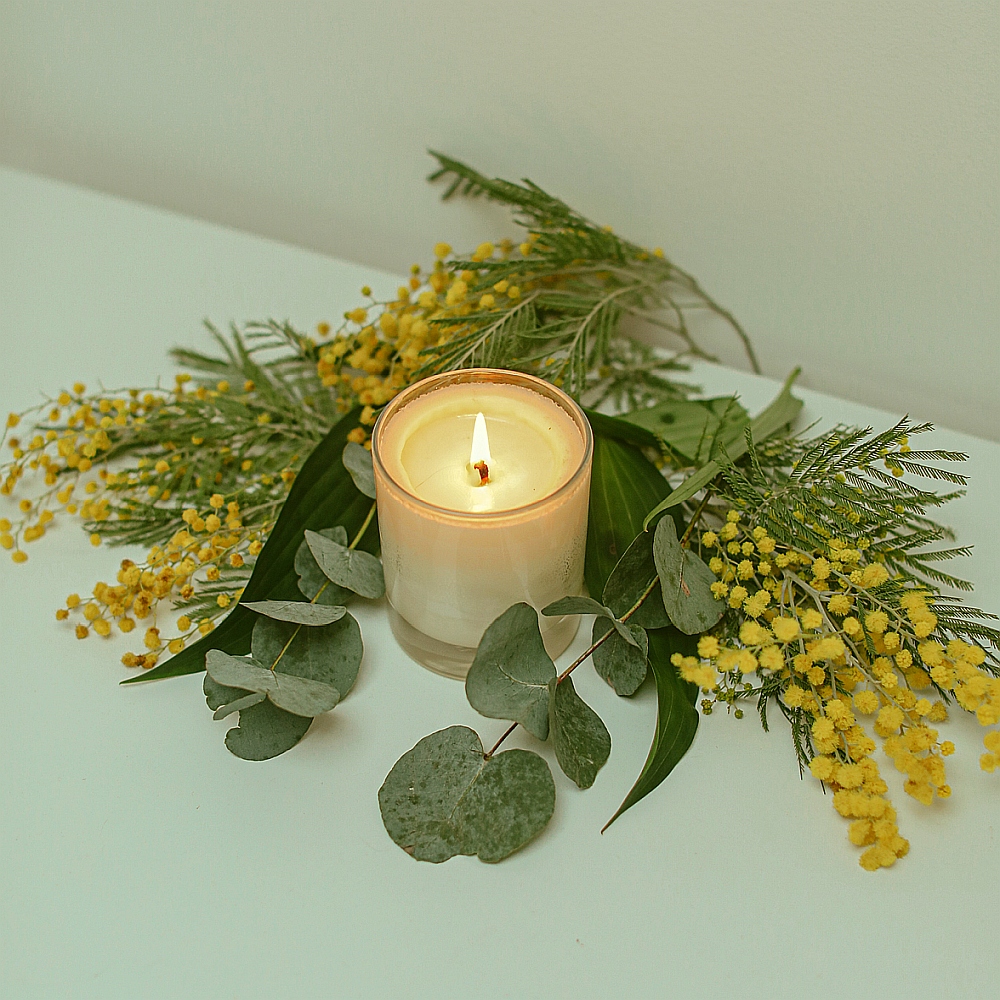 A classy, elegant and super simple candle decoration that features a sleek glass container candle with a bunch of lush greenery brings a modish feel to the decor. The ombre of green hues coupled with the variety of foliage adds a gorgeous textural element that feels undeniably contemporary.
Basket and candles at Angela's Home Decor. pic.twitter.com/fimTtAh51y

— Christina Berthiaume (@crberthiaume) September 4, 2021
14. Elevate The Candle Display With Trendy Geometric Candle Holders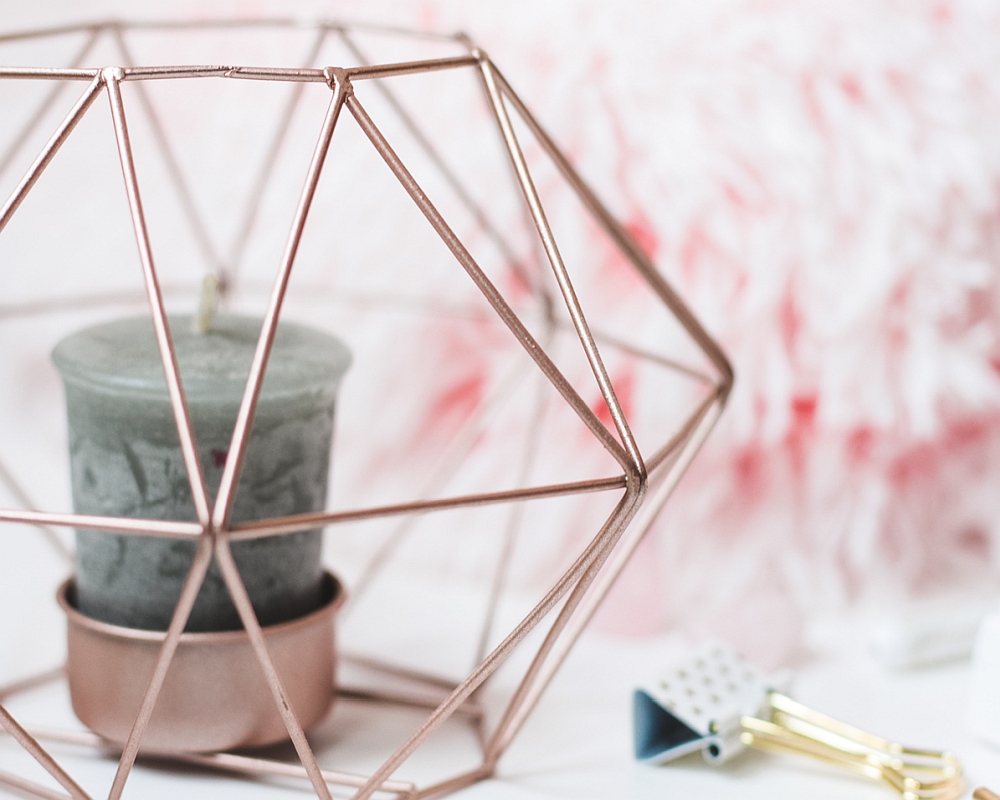 Featuring clean lines and metallic hues, geometric candle holders strike the perfect balance of exquisite elegance and minimalism. Simply perch a votive inside a sleek geometric holder or bedeck it with bloom heads and decorative flameless candles to stylishly accentuate your decorations.
15. Spark Romance With Floral Candle Tray Decor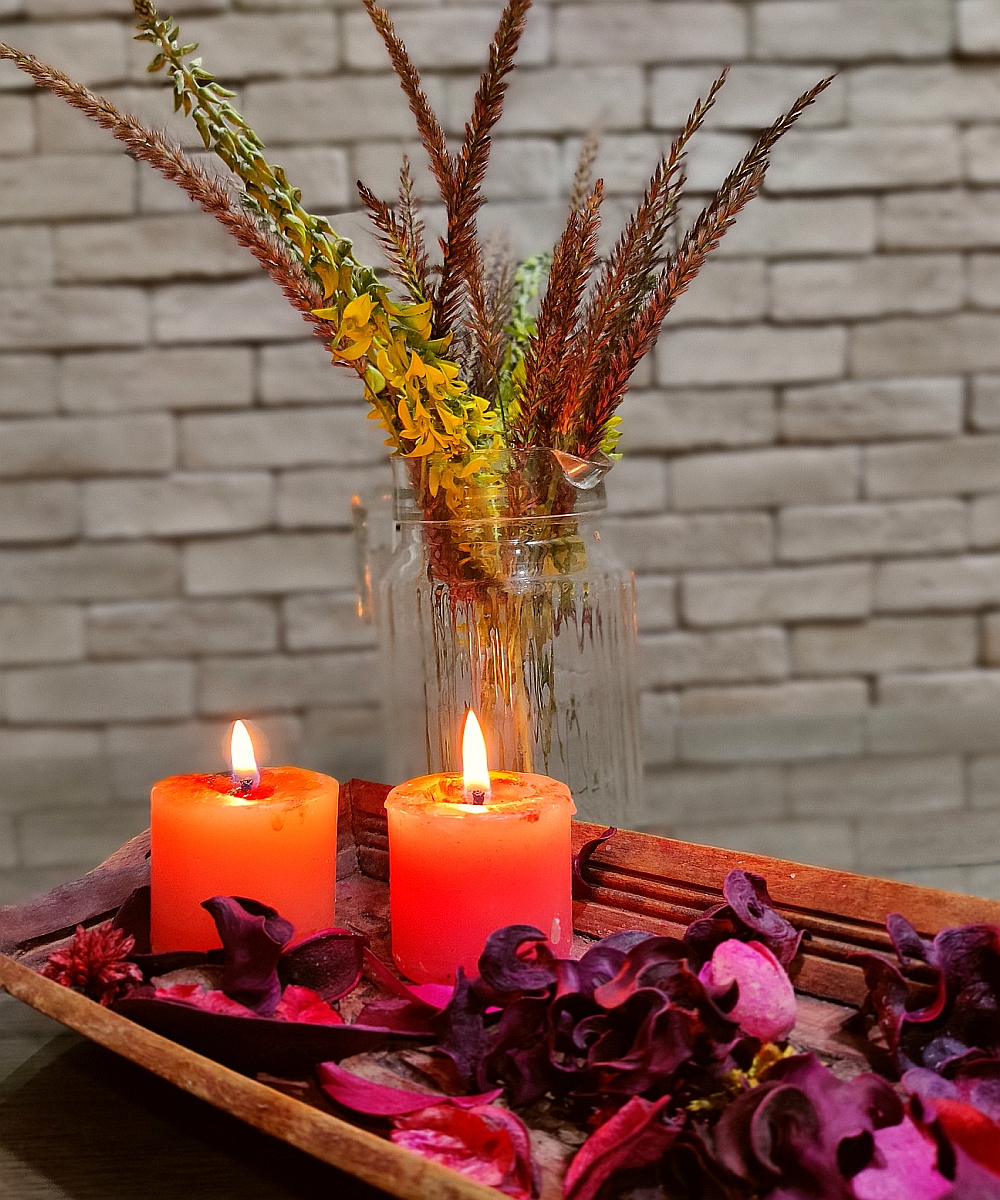 Table decorations with candles and flowers imbue a romantic vibe that elevates the overall ambiance. Bedeck a wood tray with a couple of candles and a whole lot of vibrant-colored dried flowers to add a splash of flamboyance. Complement the glorious candle tray decor with a flower vase filled with tall greenery stems for added texture and dimension.
16. Shimmering Candle Bowl Decorations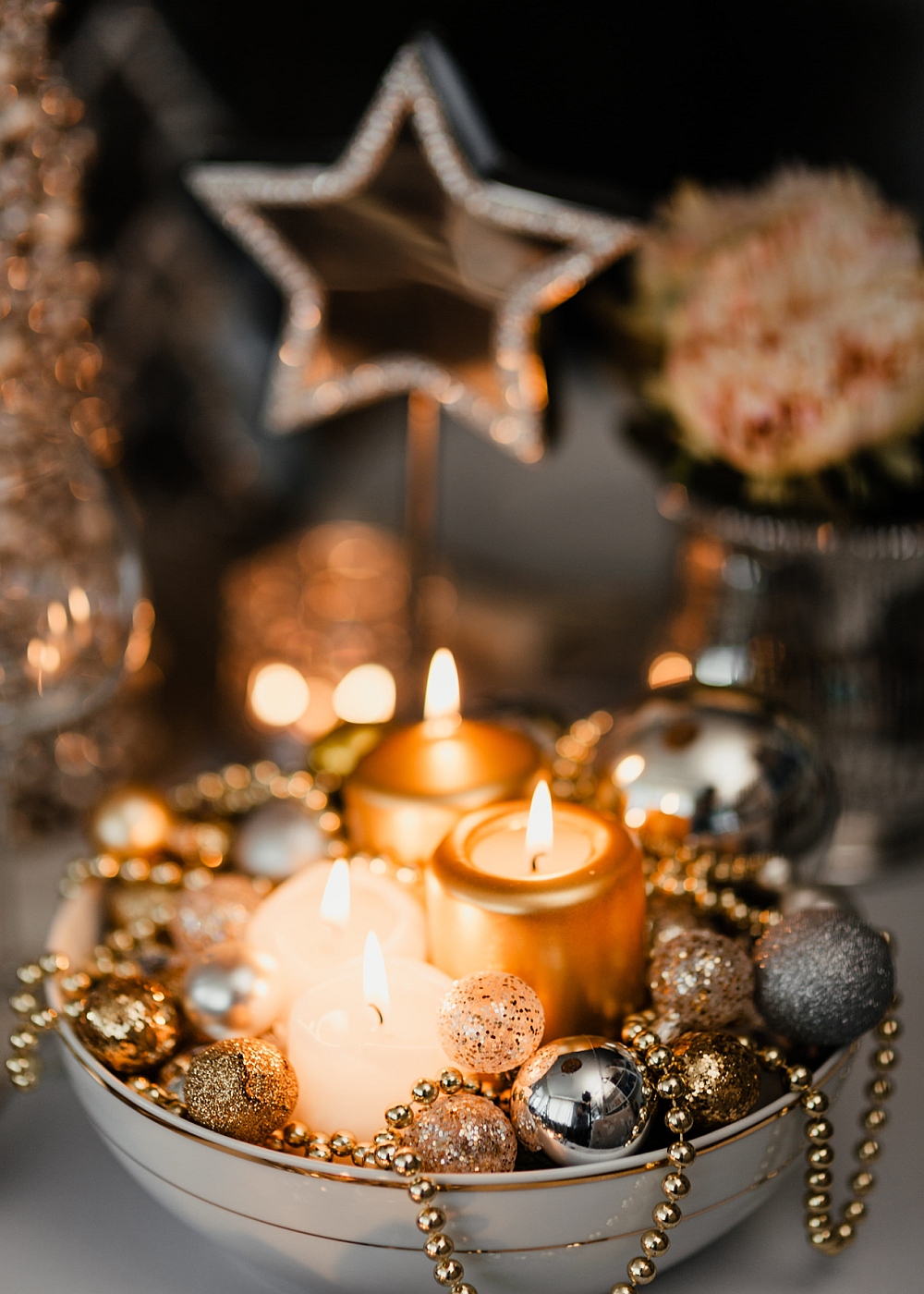 Whether you're on the lookout for candle design ideas for special events, holidays, or New Year celebrations, a bowl filled with glittery decorations might be just what you need to add that extra bit of oomph and pizzazz to your decor.
Use a mix of lustrous gold, silver, and white pearl beads of various sizes and group a couple of white and metallic gold votives in the middle to exude a regal allure. Finish off with gold pearl strings drooping over the edge of the bowl for an opulent touch.
17. Give A Sweet Twist To Your Candle Display With A Martini Glass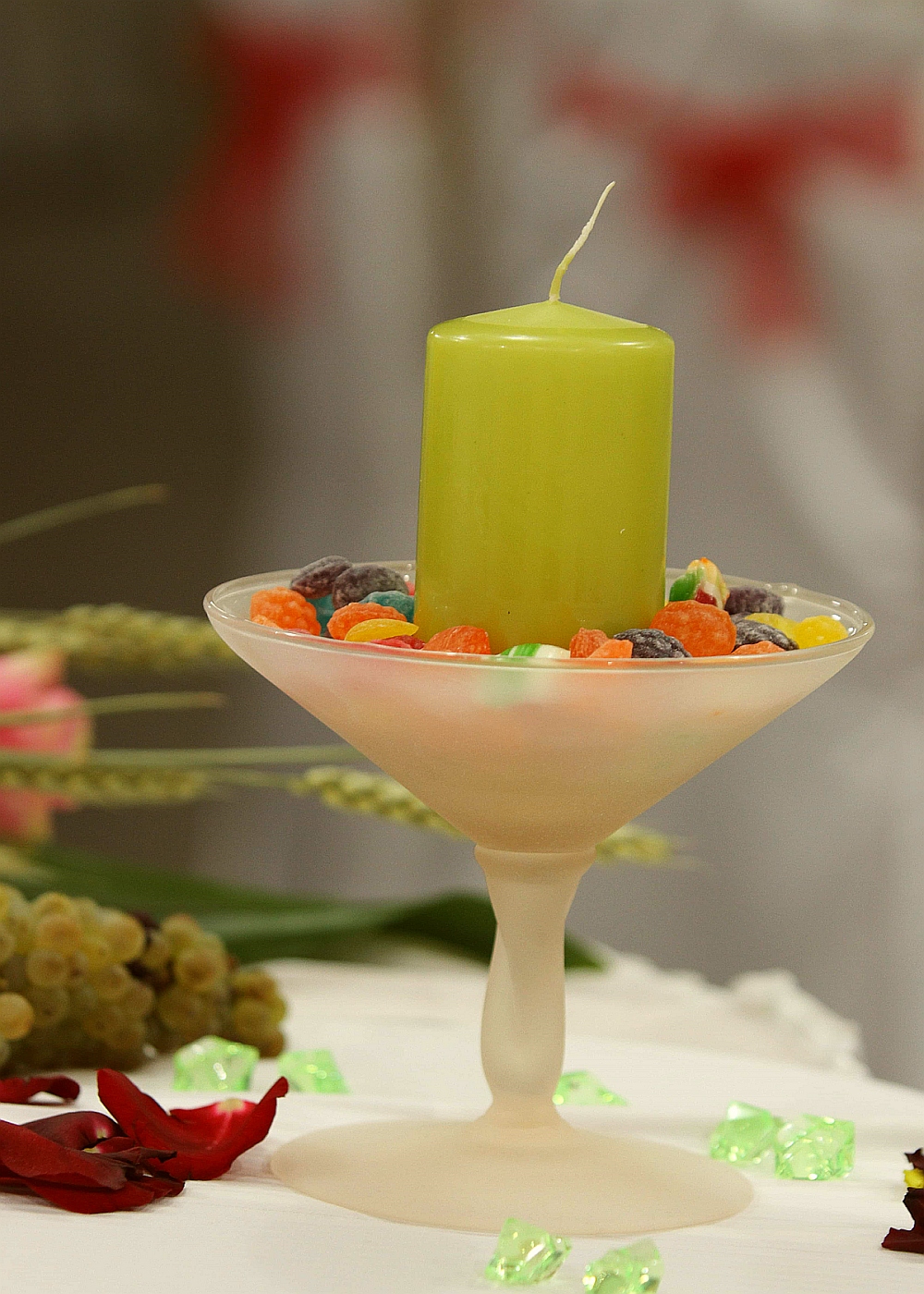 No candle holder to hold your votives? No problem, grab a martini glass and place your votive inside for an easy fix! Fill the space around the candle with candies or acrylic ice crystals for a fun candle display that can be used to enhance your party decorations.
18. Use Stem Votive Candle Holders For An Elevated Display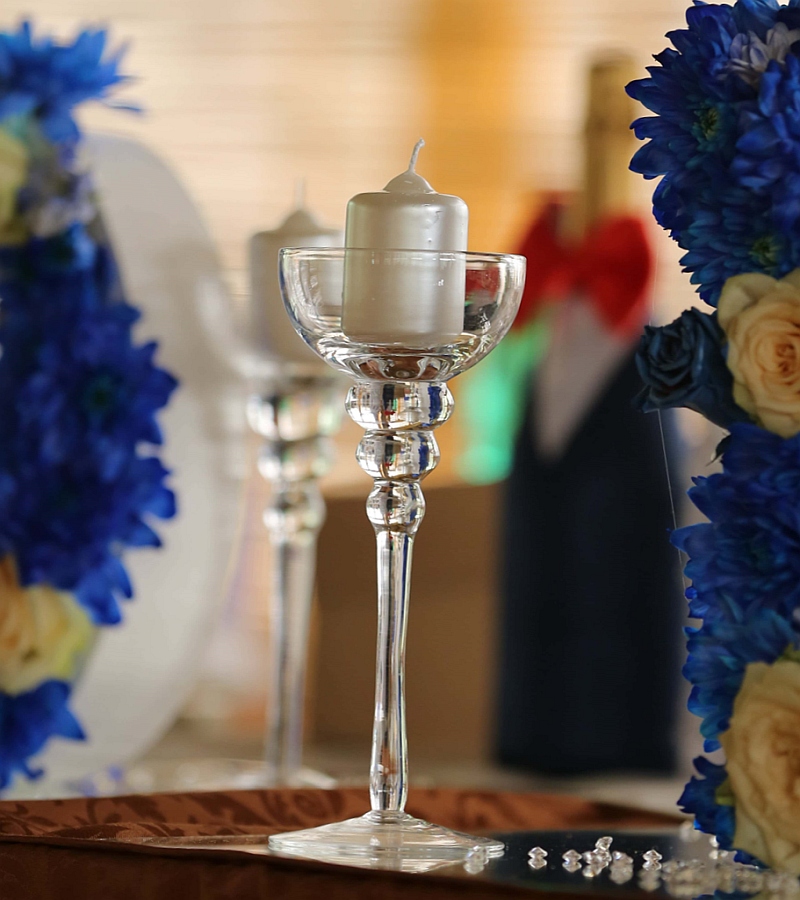 Using sleek and slender stem candle holders to display votive candles on your dining table or mantelshelf adds dimension to your setup without cluttering the space. Inset decorative votives in glass stem candle holders to emanate a soft glow and radiance elevating your decor up a notch.
19. Spruce It Up With Natural Textures, Lacy Accents & Pearls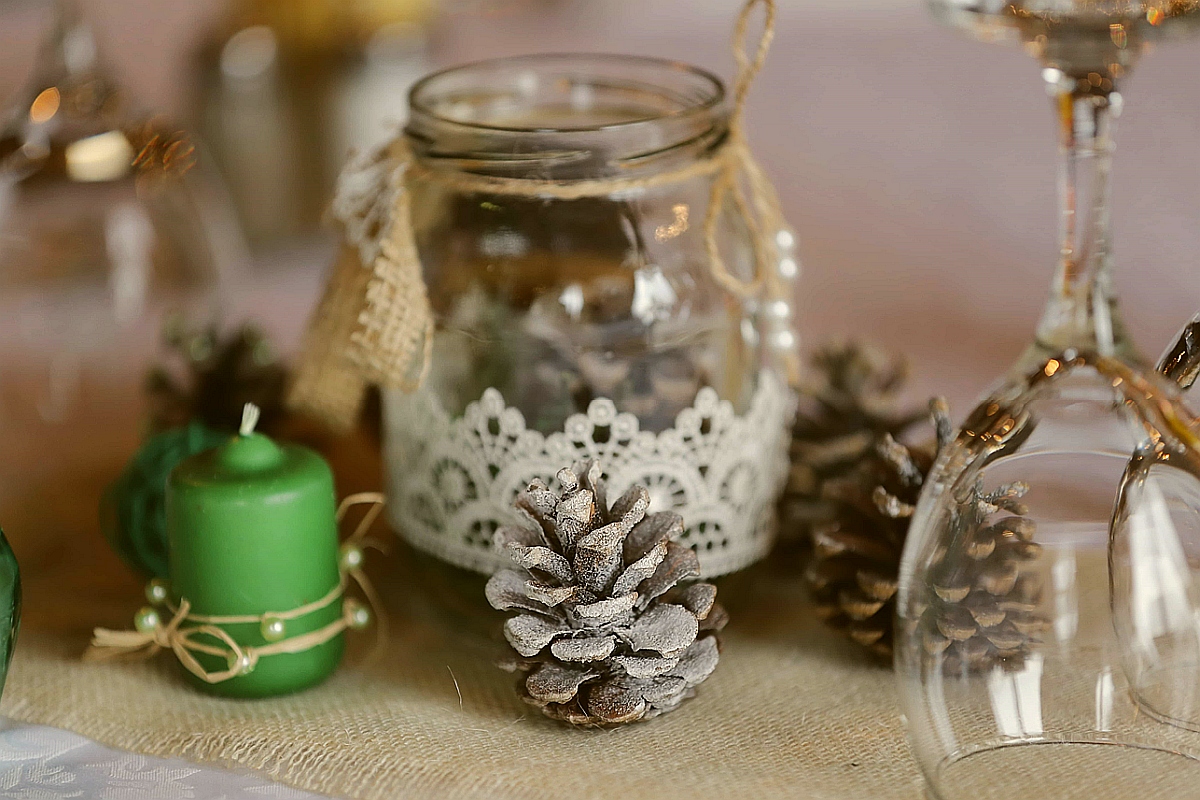 Bring in an idyllic flair to your candle arrangements with burlap, pine cones, and lace trims for a bucolic charm. Embellish plain glass jars and votives with lace, burlap strings and lustrous pearls for a hint of glam and scatter around some natural and dusted pine cones for a woodsy overtone.
20. DIY Candle Display Stands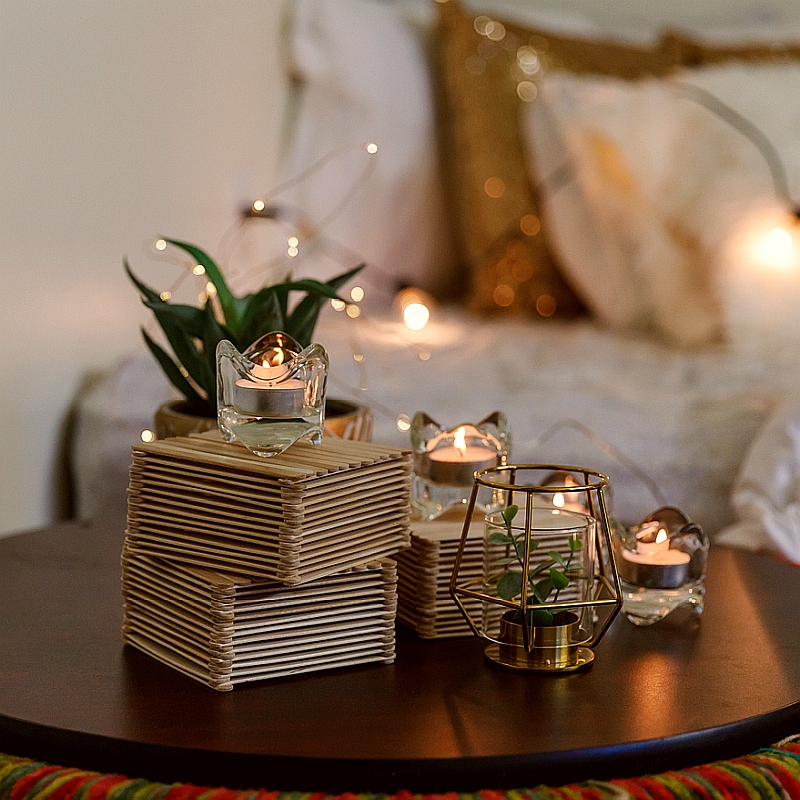 Channel your creative skills with a simple DIY project using popsicle sticks to whip up amazing DIY candle display stands for your coffee table. Add more visual interest by stacking them up for a multilevel display and elevate your decor with plant pots, glass and metal votive candle holders to create a riveting focal point.
21. Hang On To The Stemware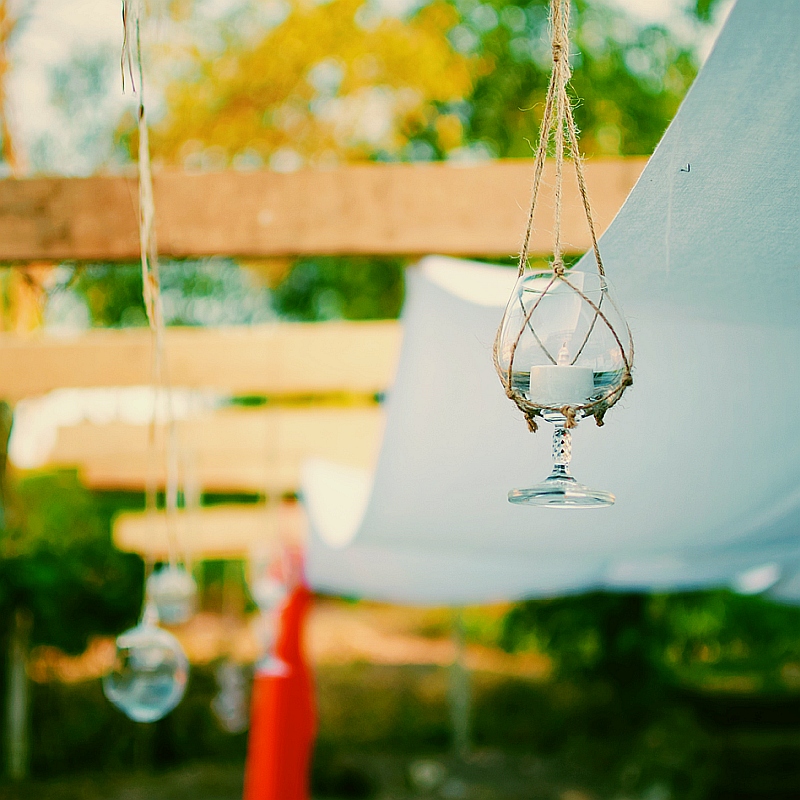 Need hanging votive candle holders to brighten up your outdoor decor? Repurpose goblet wine glasses into candle holders and hang them using fishnet to usher in a unique appeal. You can even paint the glass stems to add a flamboyant allure to your outdoor candle holder decorations.
22. Ribbed Glass Votive Holders For A Mesmeric Light Effect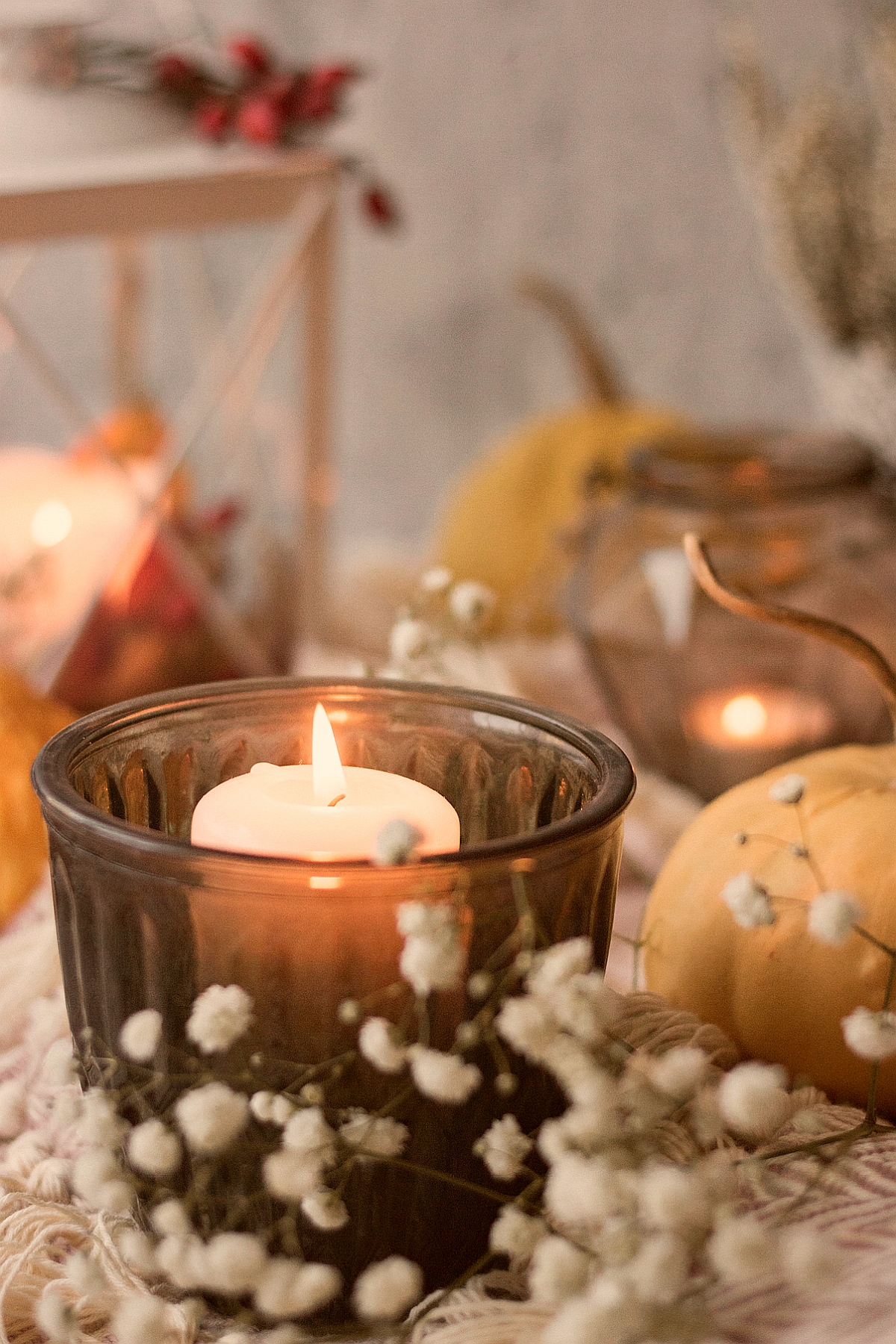 Cheap yet elegant, ribbed glass decorative candle holders create a stunning light effect. Insert a votive candle inside and let the magic begin!
23. Ring In The Fall With Autumn-Inspired Accents
Fall is the perfect time to deck your home with candles. Welcome the most enchanting season of the year with a lovely candle decor to add warmth to your space. Display your votive candles in a glass container filled with spices to invoke a cozy and inviting aura into your home. Moreover, pair this candle arrangement with other seasonal elements and accent lighting to uplift the autumnal vibe.
24. Decorating Candles By The Book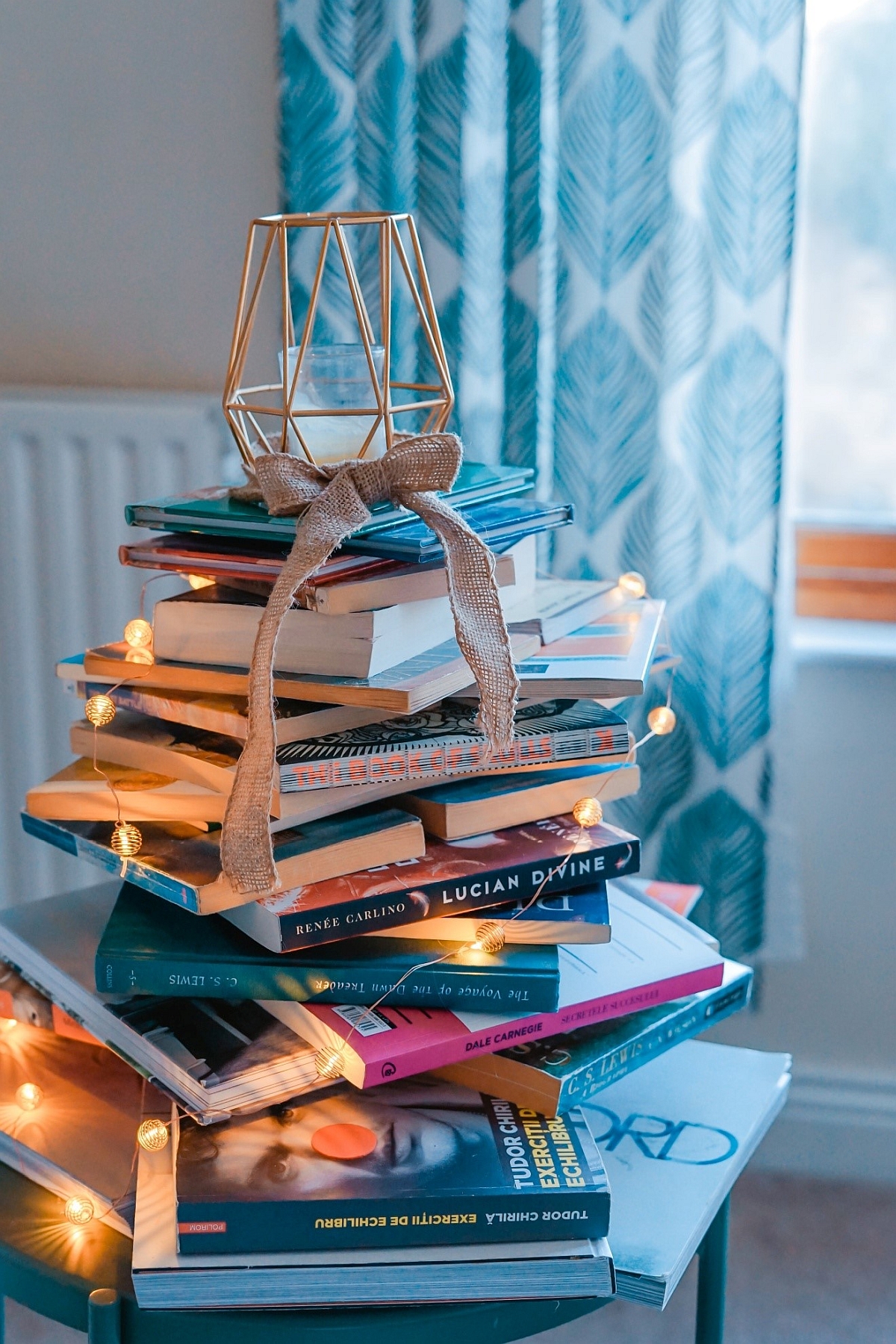 Is your book collection collecting dust on the shelf? Put them to good use and creatively stack them to create eccentric candle display stands. Here the geometric votive candle holder perched on top with a lovely burlap ribbon detailing on the base adds a chic rustic charm to the decor while the fairy lights bring the much-needed sparkle.
25. A Celebration Of Flowers & Candles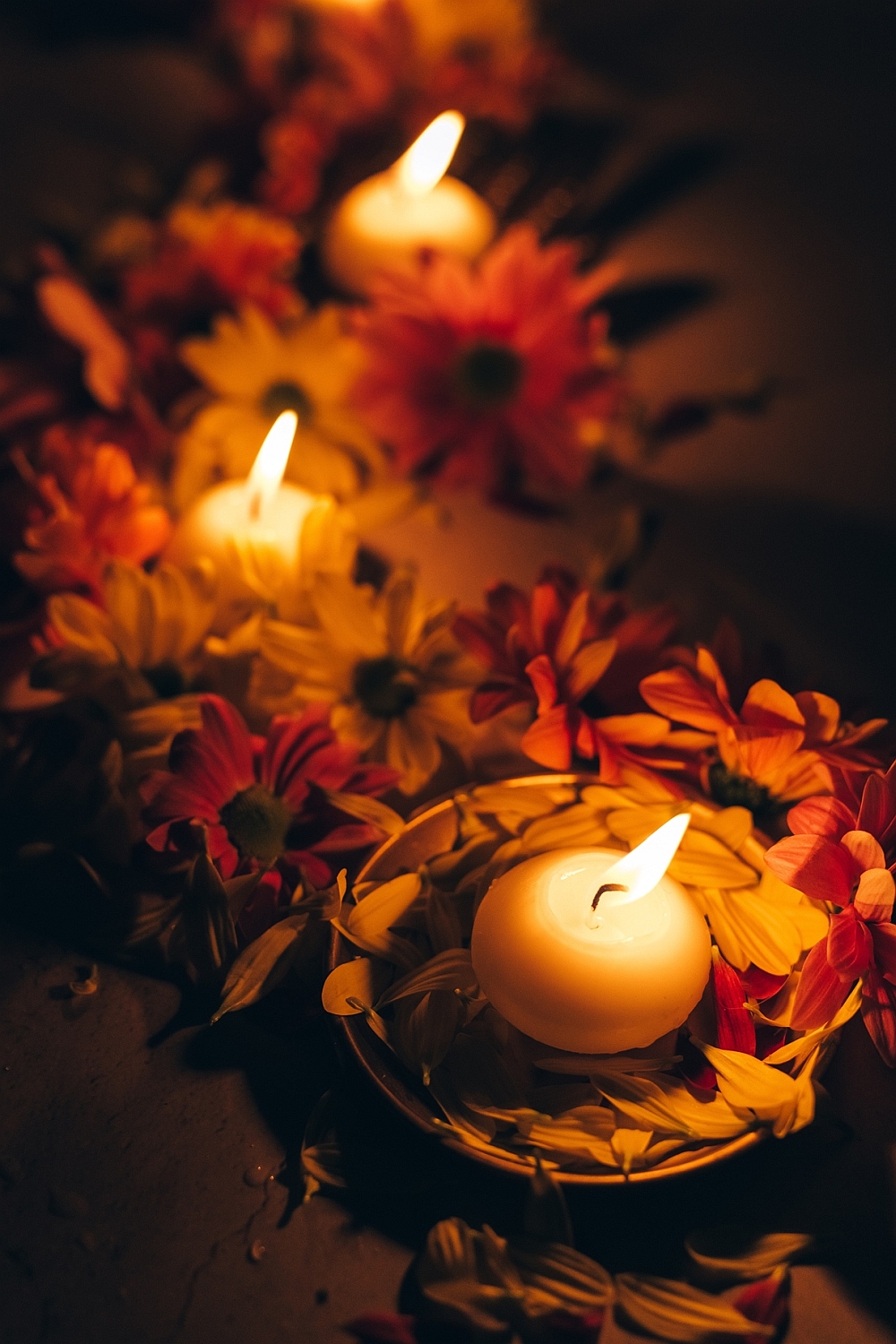 Who says traditional decor elements can't impart a unique look? This gorgeous candle arrangement uses candles and flower garlands in a zig zag pattern for an eccentric and unconventional appeal. The dim ambient lighting further enhances the stunning points of light exuding a surreal glow.
Candle Decoration Videos
First, some table candle decoration ideas:
https://www.youtube.com/embed/8p4lWcn_rpk
And, Winter – Christmas candle holder ideas:
https://www.youtube.com/embed/diEXQKGRICI
Conclusion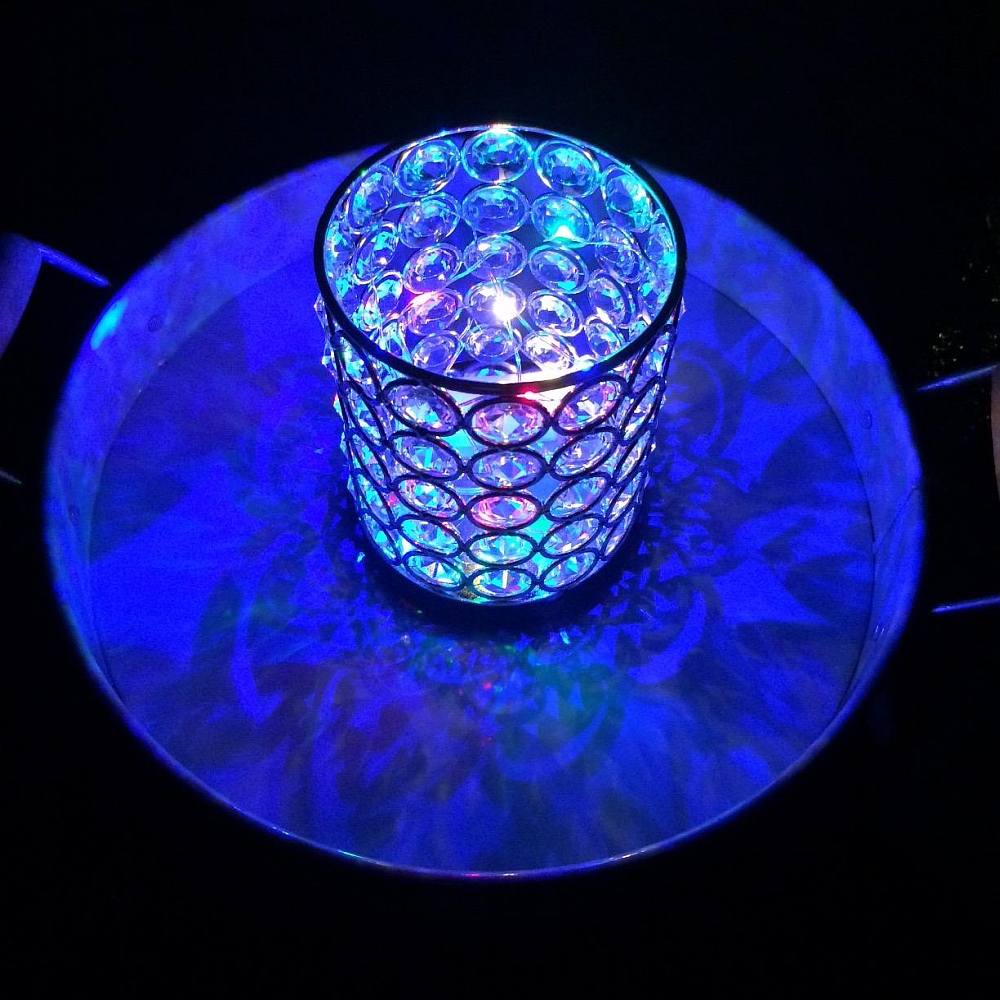 Votive candles are small but can make a big impact. Get inspired by these votive candle decoration ideas to add a little glow to your decor. Which of these candle arrangements are you going to try? Share with us in the comments section below!