A hub for decorating supplies, efavormart is an exclusive e-store where you can find everything you need to decorate all your events.
Efavormart Candle Holders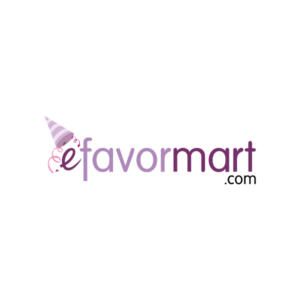 With a loyal customer base and some of the highest ratings of any online retailer, efavormart brings an extensive selection of products, ranging from linens, centerpieces, artificial flowers and greenery to decorative lighting, candle holders, favor bags & boxes, and many other decor items directly to its customers at reasonable prices. Hence, it is arguably one of the best websites out there to shop for votive candle holders.
Candles on Sale
Although the web store offers an impressive range of decorative candle holders, we've cherry-picked 5 of the best votive candle holders on efavormart that'll help you make a standout decor statement!
Wrought Iron Geometric Hanging Votive Candle Holders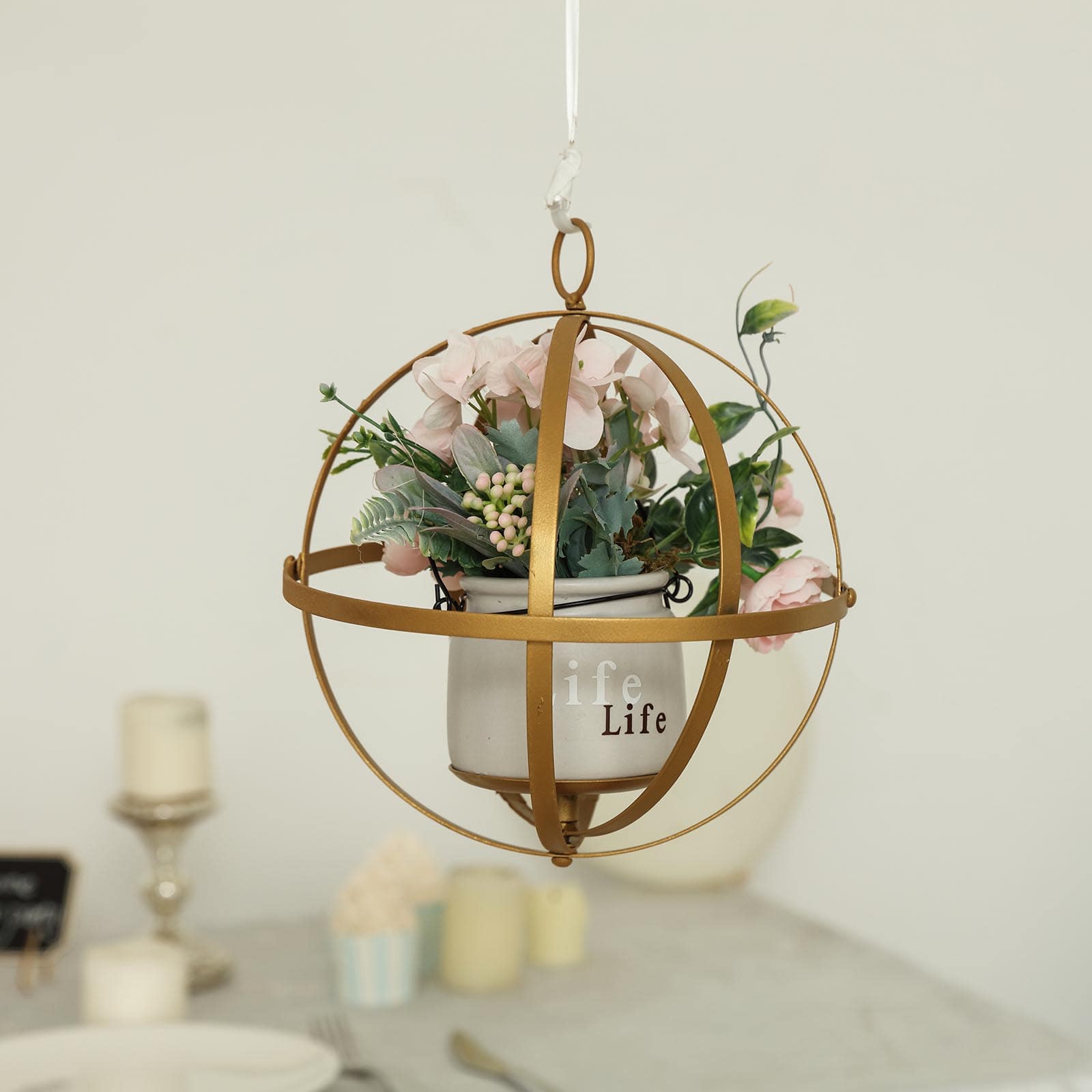 Simple yet exquisitely stylish, the wrought iron geometric hanging votive candle holders combine minimalist Nordic beauty with a modish geometric design emanating a refined elegance.
Available in 4 different sizes, these unique hanging votive candle holders feature foldable metallic round rings that can be moved both horizontally and vertically to nestle smaller votive candle holders or floral arrangements inside accentuating their visual appeal tenfold.
Hang a couple of these modern hanging sphere votive candle holders in varying sizes and heights from the ceiling, window, or arch and inset votive candles for a striking exhibit of glitz and glam!
Tall Metal & Amber Glass Votive Candle Holder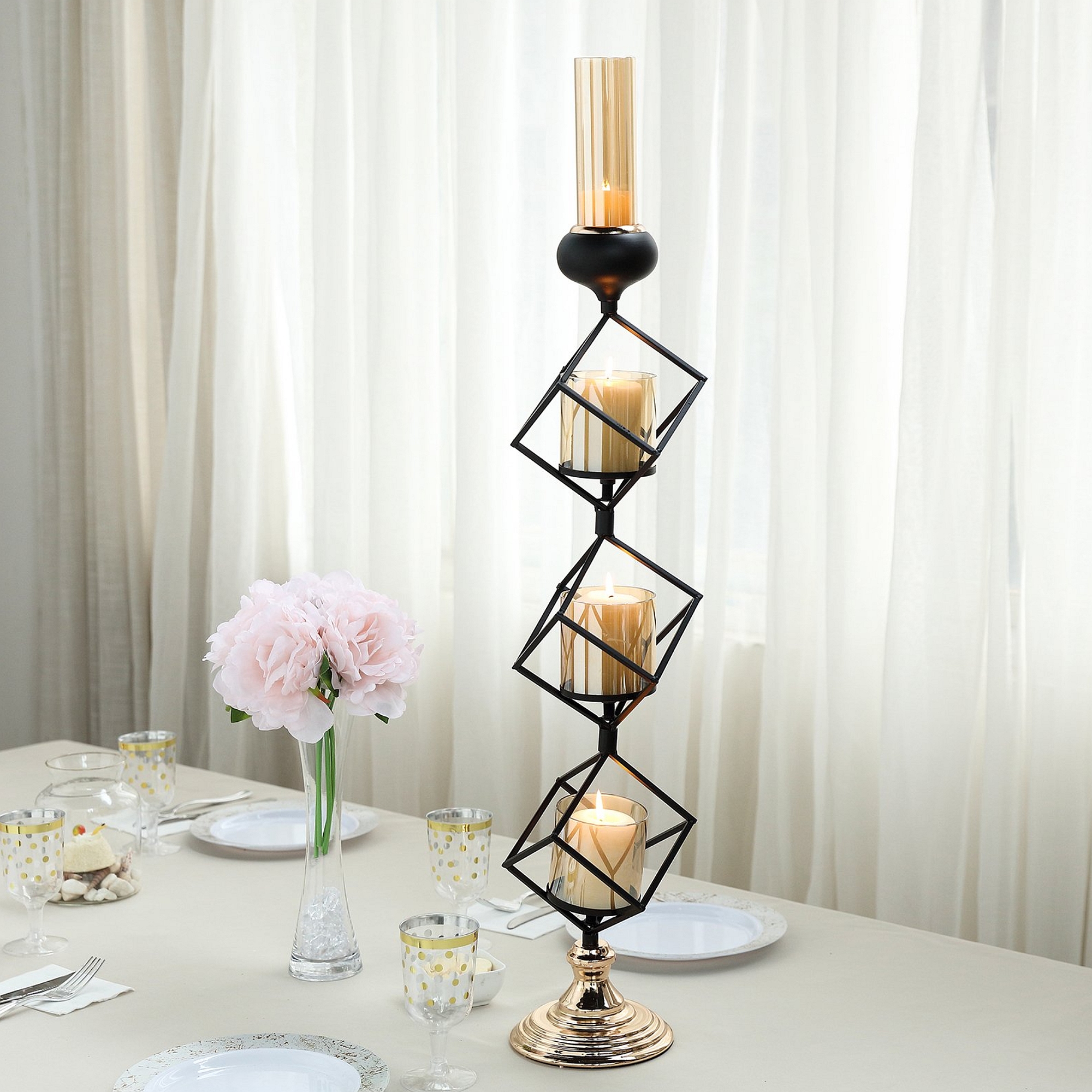 Standing tall at 28 inches, the metal & amber glass votive candle holder features three cubic metal frames stacked on top of each other with a splayed metal base to keep the tall candle holder steady.
The riveting fusion of black metal frame, gold base and amber tinted cylinder votive candle holders gives a whimsical yet dramatic look to this gorgeous candlestick that works well with both contemporary and vintage style interior designs.
Use this majestic metal and glass votive candle holder as a centerpiece to add stunning dimension to your table or pair it with other black or gold metal accents for an alluring mantelshelf decor.
Criss-Cross Metal Votive Candle Holder Set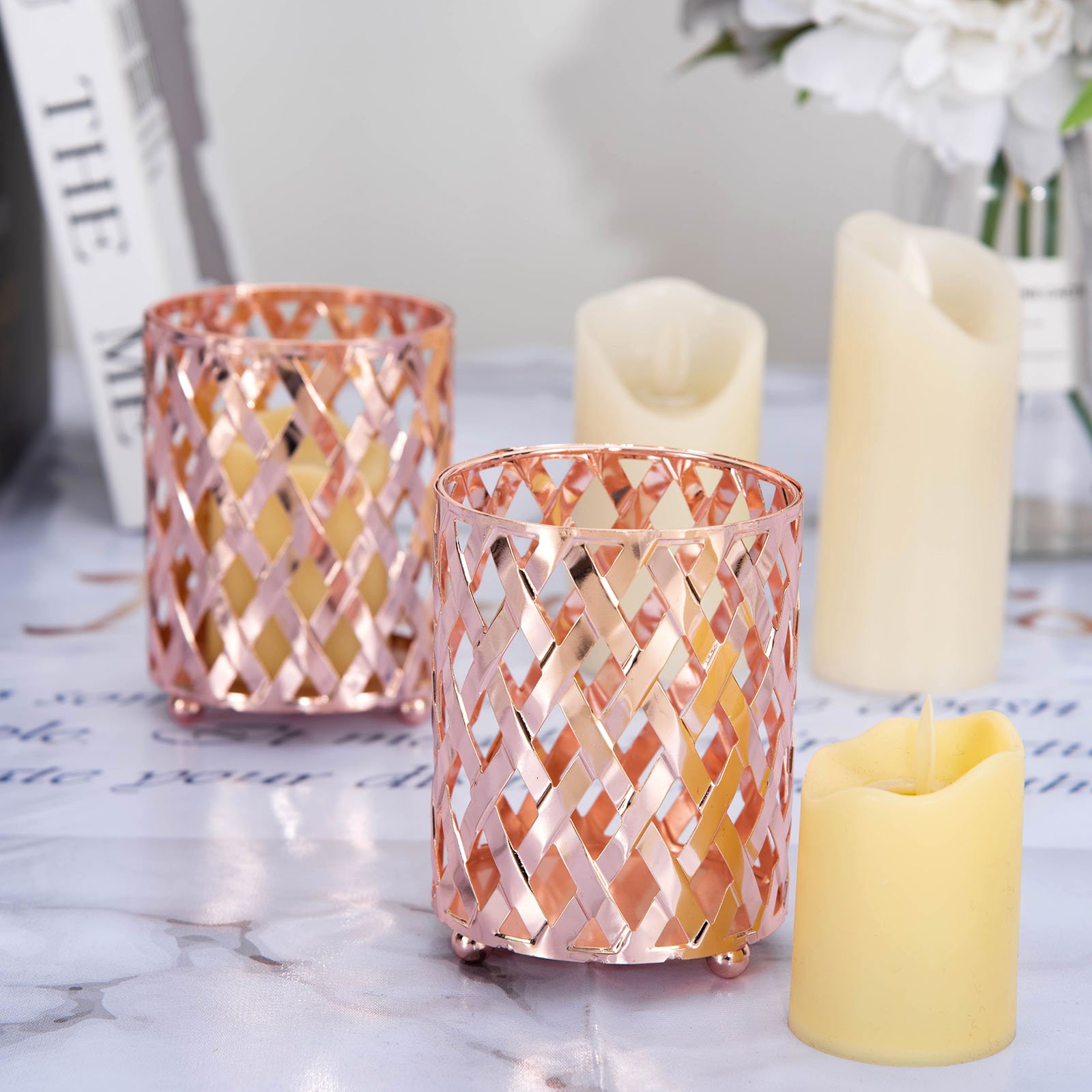 With the lustrous sheen of metal and ultra-modernistic criss-cross design, these metal votive candle holders will bring a classy charm to any decor. Whereas, the trendy ball feet add to the glamorous elegance of the votive holders while providing firm support to the candles.
Available in three gorgeous metallic hues to match the color palette of your decor, these elegant votive candle holders are versatile and can be used to display fluttering candles and lovely floral arrangements or they can even be repurposed as pen holders to stylishly elevate the office desk decor.
White Pearl Beaded Gold Votive Candle Holder Set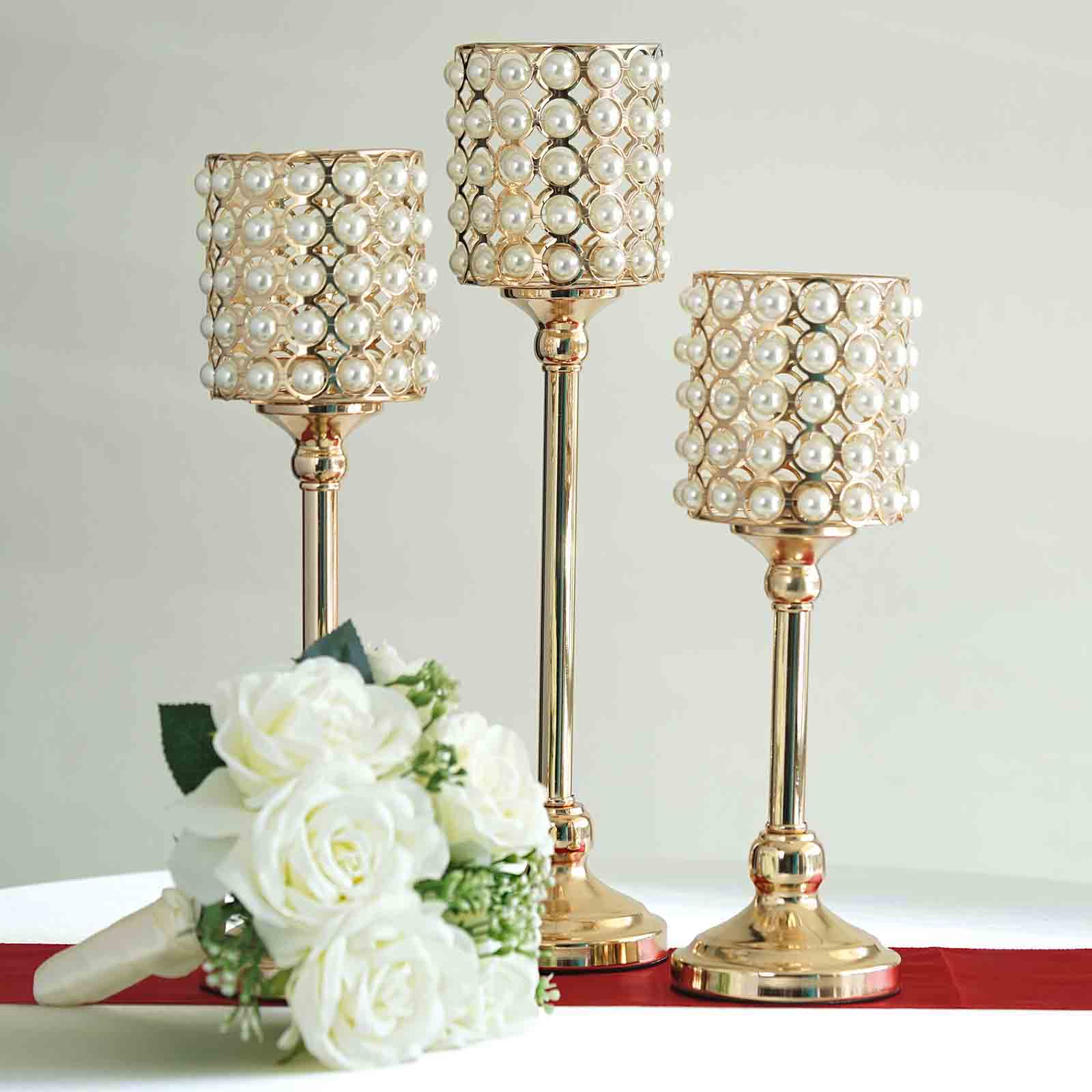 The gleaming luster of pretty white pearls and the imperial charm of intricate gold metallic construction are what give this votive candle holder set a glamorous allure.
While the splayed weighted bases provide firm support to these highly decorative votive candle holders, the varying sizes create a majestic display of height and dimension adding extra pizzazz to your tabletop or mantelpiece decor.
Wooden Votive Candle Holder Centerpiece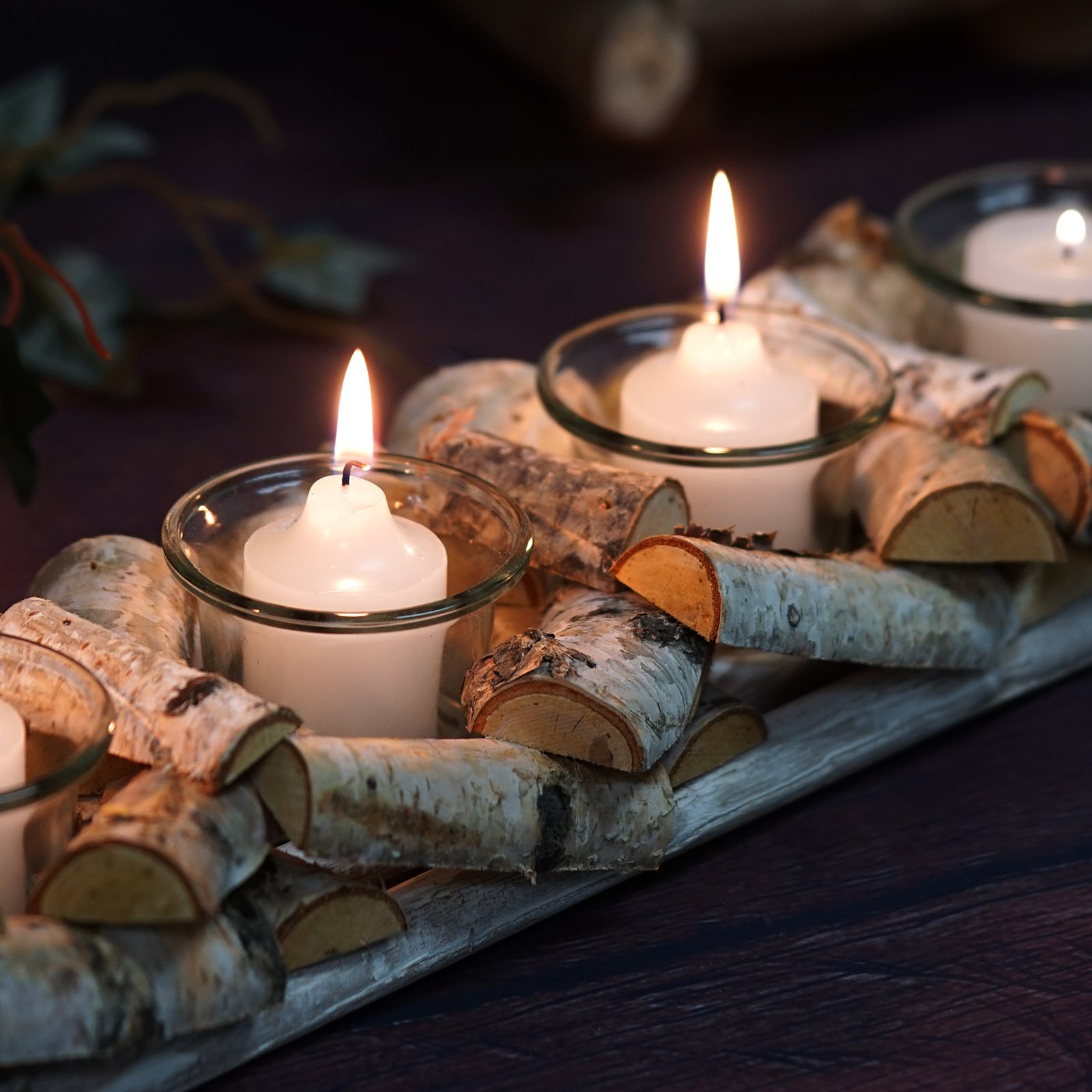 Combining enchanting woodsy rustic charm with modern creative design, the wooden votive candle holder centerpiece is made of 100% natural wood to infuse a touch of lovely bucolic flair into contemporary and eclectic style interior designs.
Handcrafted by master artisans, the small wooden logs carefully arranged on a long sylvan board with four oyster cup clear glass votive candle holders nestled in between ooze oodles of whimsical warmth and earthy elegance.
Position this rustic wood centerpiece votive holder on the fireplace mantel, coffee table, countertop, or window sill to imbue a sense of cozy serenity into your living room or use it as a centerpiece to elevate your woodland or nature-inspired table decorations.
Efavormart Candles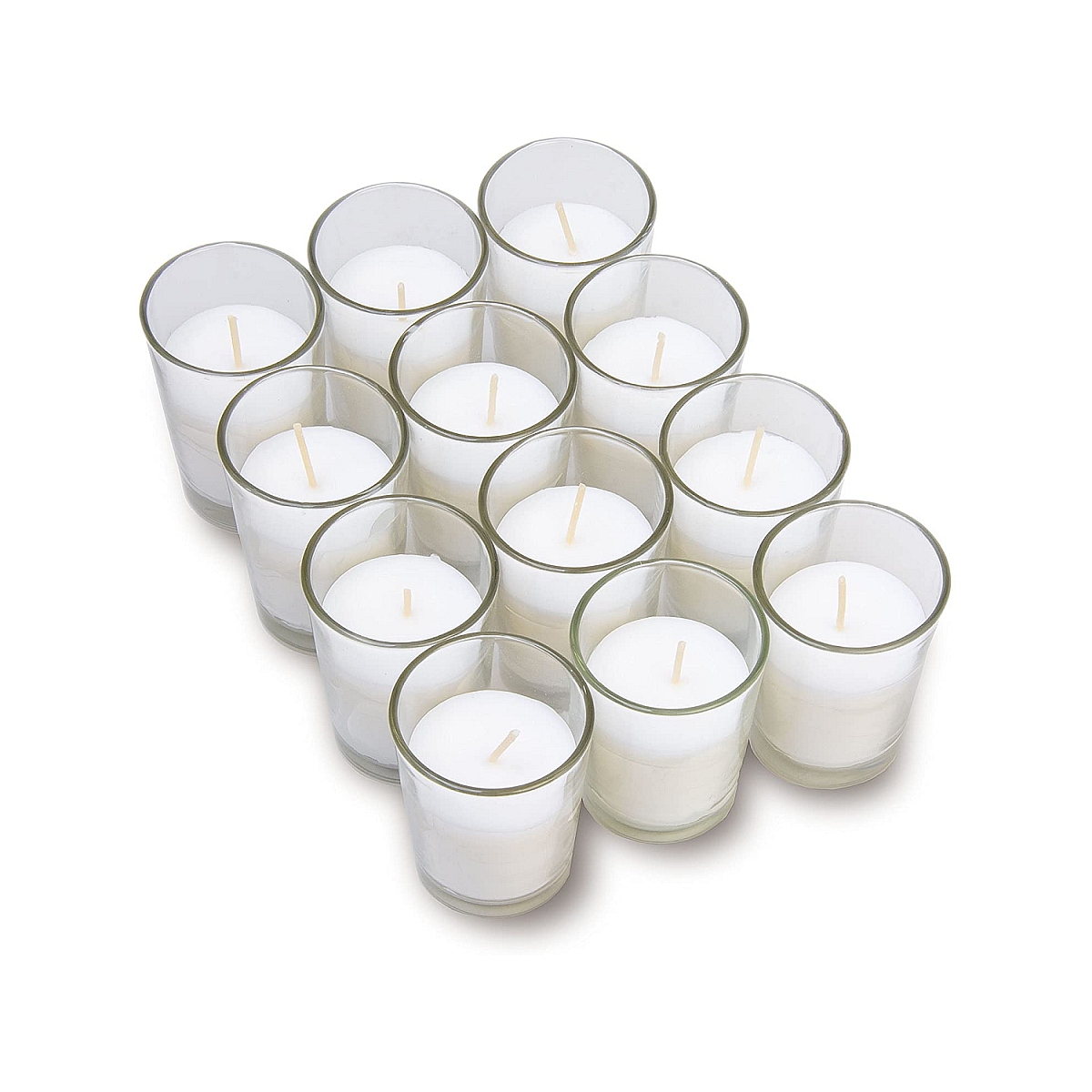 But wait! Don't forget to buy some candles and votives (e.g. citronella, luminara, voluspa, hanukkah, advent, mosquito and also yankee candles).
They are more versatile than ever, with new designs in a variety of materials, and they are perfect for your bedside, desk, or countertop.
Candle Shop Near Me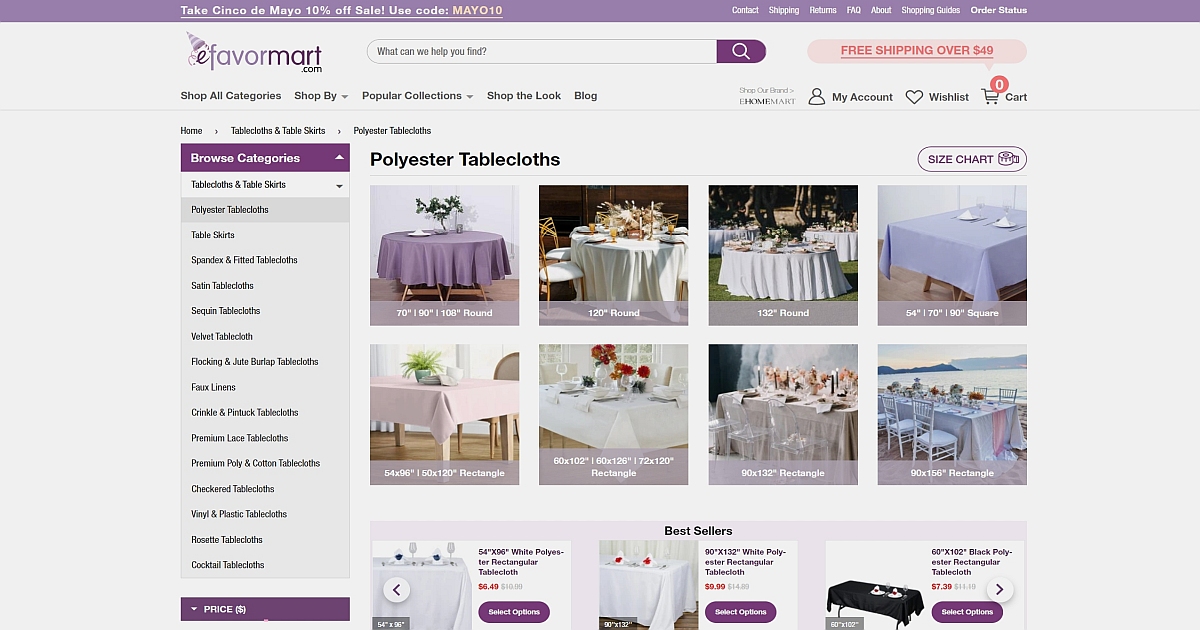 Efavormart is an online store, without the need for local shops. Find best prices at Efavormart online votive candle holders shop.
How to Get Promo Code
Get your discount code at Efavormart here: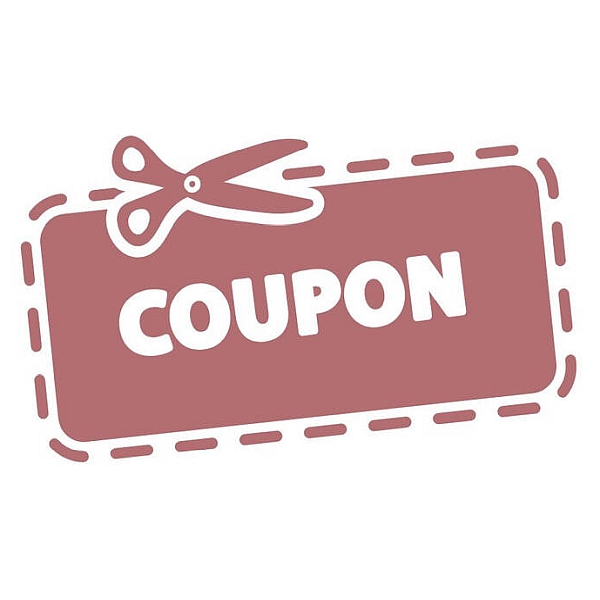 Get coupons and discount offers directly to your inbox from your favorite stores!
Conclusion
Although candlelight is intrinsically romantic, the addition of votive candle holders creates a dramatic appeal that accentuates the candle display to a whole new level. No matter where you choose to display these best-selling fancy votive candle holders from efavormart, they're bound to make a striking design statement.