Are you interested in change your home decor? Let's start with the candle decoration and how to elegantly decorate your home with IKEA candles and holders.
IKEA started as a mail order business by a 17 year old but it expanded rapidly into a global business. It is the most successful home furniture and interior accessories retailer that is widely known throughout the globe.
IKEA Candle Holders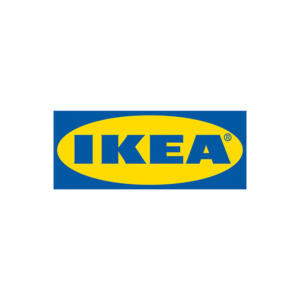 With its wide range of chic home furnishings, modernistic designs, eco-friendly products, high-quality, and low prices, this Swedish company enjoys a loyal customer base.
Throughout its history, the company has focused on the demands of the public adapting its range of products to the current trends. It offers a wide selection of trendy furniture, home accessories, and interior design items including lanterns, candles, decorative vases & bowls, tealight and votive candle holders.
Candles Holders on Sale
Here is a list of stunning IKEA candles and holders along with some enticing ideas on how to decorate your home and create a whimsical glowing ambiance.
SINNLIG Sweet Vanilla Scented Candle In Glass Holder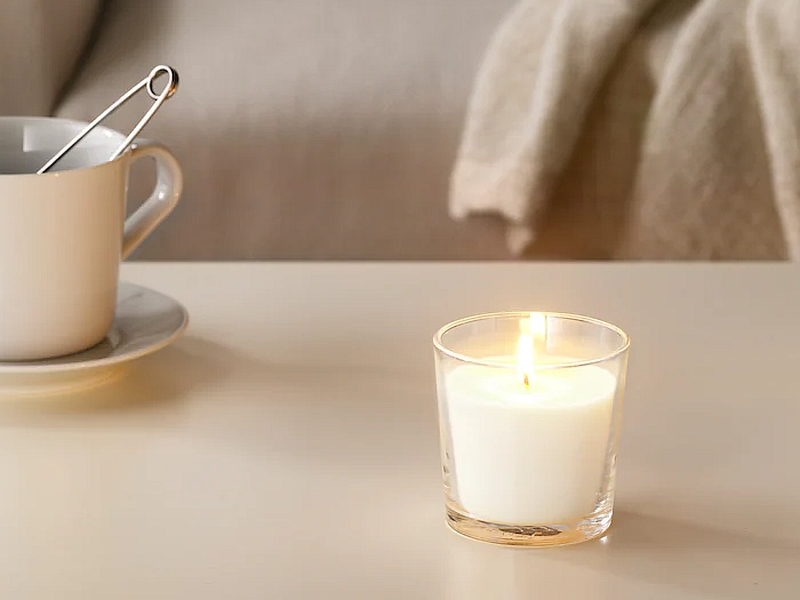 With a sweet scent of vanilla ice cream and freshly baked waffles, the SINNLIG scented candle in glass holder evokes the childhood memories of a summer afternoon and fills the air with tempting fragrance.
Place a couple of these sweet-smelling candles on your coffee table to add a subtle yet inviting note to your living room or position them on your kitchen countertop to mask any unsavory scents.
VÄLDOFT Scented Candles In Glass Holders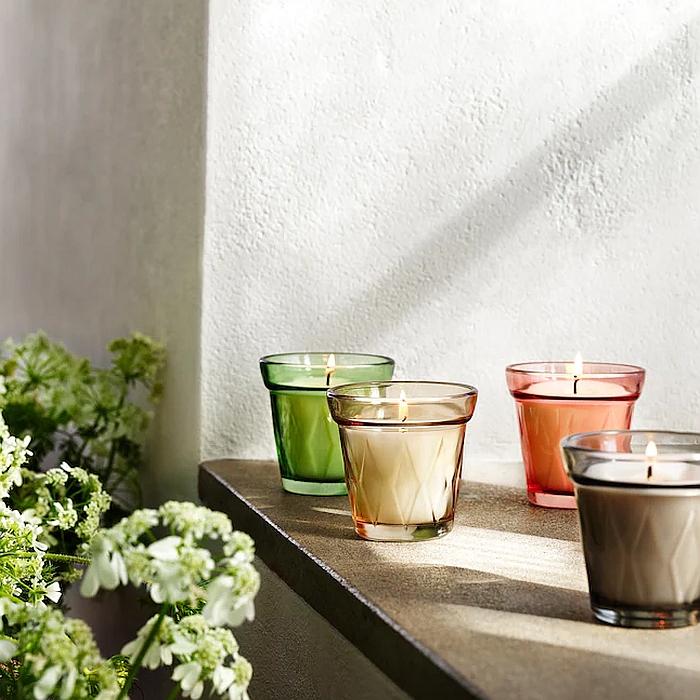 Available in a variety of pleasing fragrances including morning dew, wild strawberry, floral, and more, the VÄLDOFT scented candles come in glass votive candle holders with embossed diamond motifs. The color of the glass holder complements the scent of the candle and helps add a pop of color to the interior design.
Offset your monochromatic table decor with a bunch of VÄLDOFT dark pink votive candle holders for a riveting contrast of color or use a couple of VÄLDOFT morning dew scented candles in green glass votive candle holders to creatively enhance your woodland forest themed tablescape.
SKURAR Candle Holder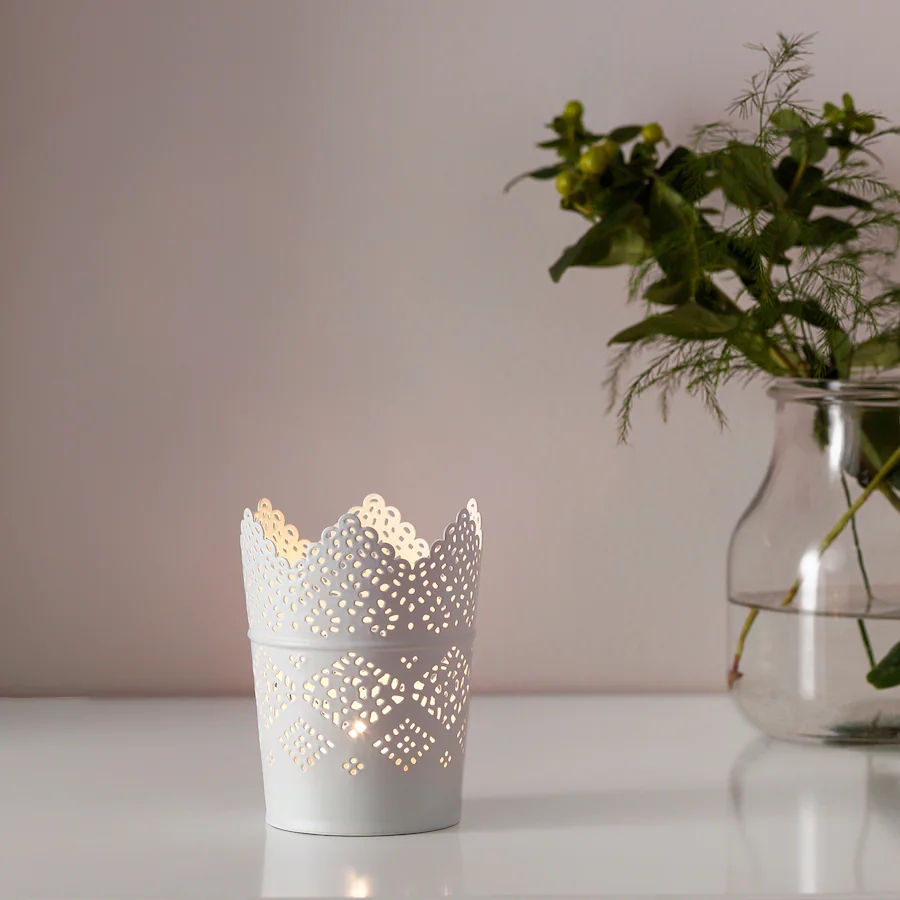 Inspired from traditional handicrafts, white weddings, bridal tiaras, and lace, the white-colored SKURAR candle holder features an intricate and delicate lace pattern with a fine scalloped edge that gives it an imperial appeal. The candle holder is made of durable steel material and brings a warm, alluring accent to any interior decor style.
Whether you're looking to imbue a romantic feel into the bedroom or you're decorating a table for romantic date night, inset votive candles in a pair of these lace votive candle holders to impart a whimsical glow. The flickering, warm candlelight will shine decoratively through the delicate lace pattern creating the perfect sensual ambiance.
MEDKÄMPE Patterned Black & White Candle Holder With Scented Candle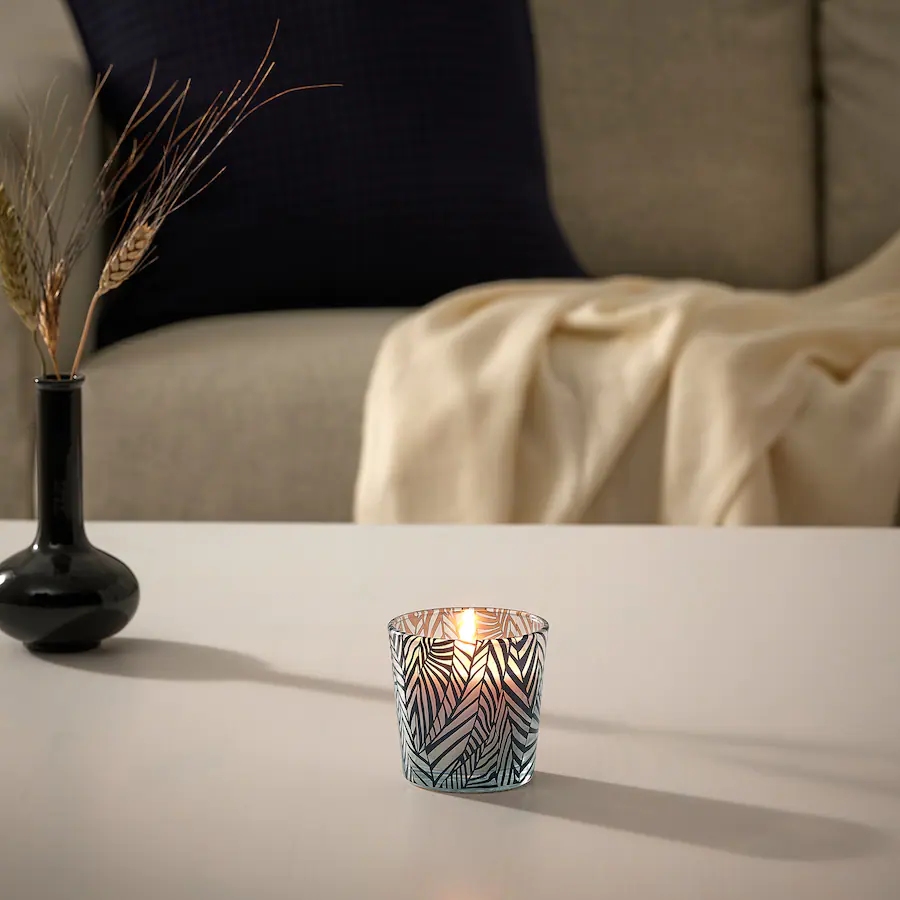 Featuring a modish black and white pattern, the MEDKÄMPE candle holder comes with a scented candle that imparts a crisp scent of rhubarb and elderflower with a refined touch of vanilla. Accentuate your posh monochromatic interior design with this chic votive candle holder and scented candle adding a gorgeous and sophisticated radiance to your space.
HOPFOGA Dual Colored Glass Votives & Scented Candles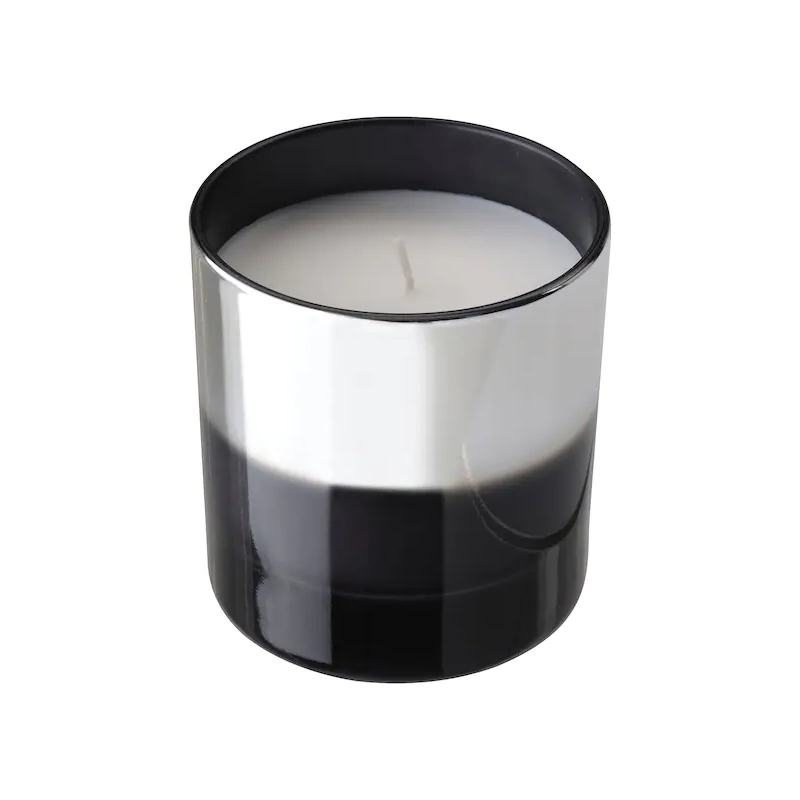 Lustrous and stunning, the HOPFOGA dual colored glass votives & scented candles are charming decor accessories that usher in exciting and sweet scents of rhubarb, citrus, and flowers. With a shimmering silver top and colored base, these dual colored glass votive candle holders will accentuate your candle display to a whole new level of glitz and glamour.
Pair them with other HOPFOGA candle holders from IKEA to create a riveting display of flamboyance and style or opt for a color that matches your color scheme for a lovely harmonized look, the choice is all yours!
IKEA Candles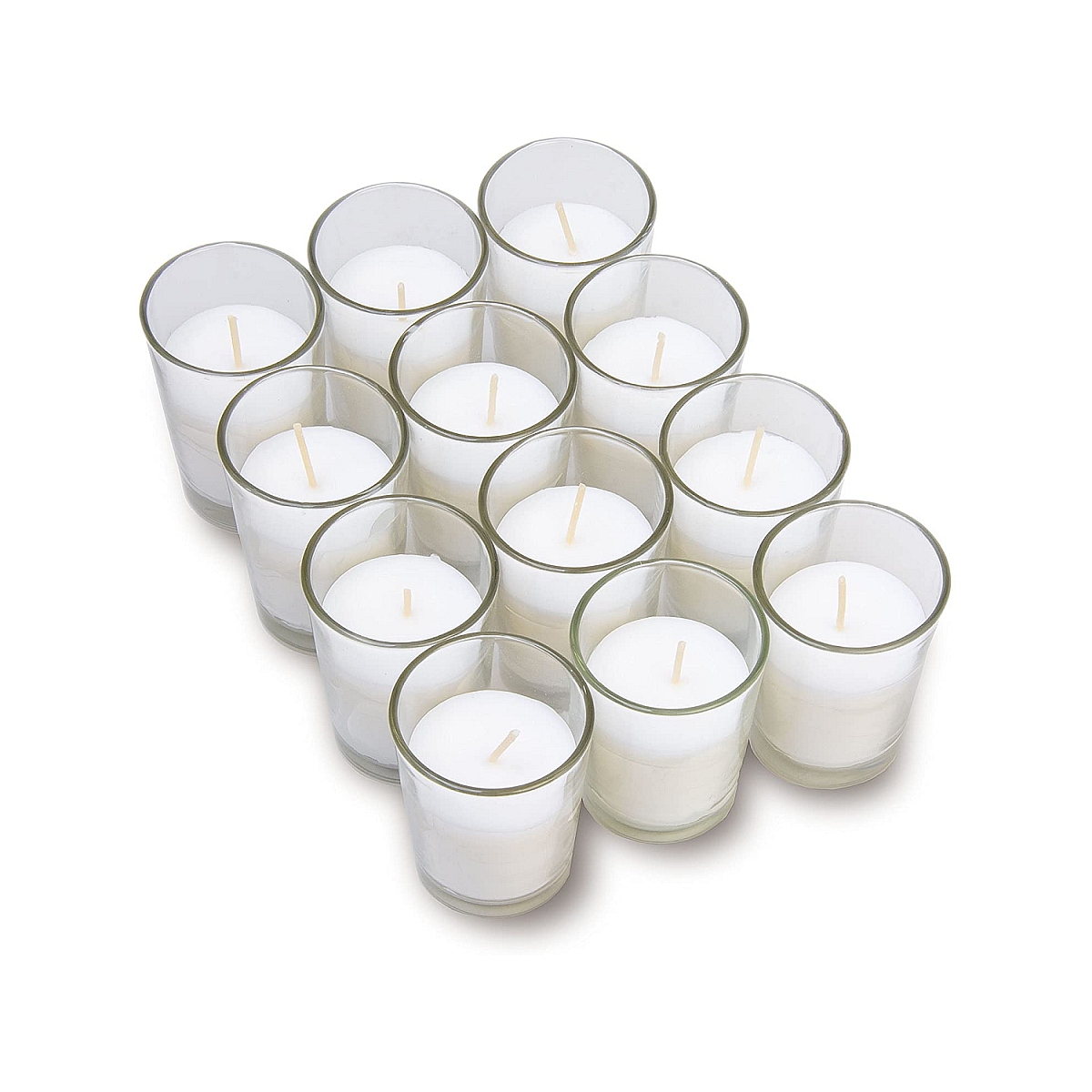 But wait! Don't forget to buy candles and votives (e.g. voluspa, citronella, hanukkah, luminara, advent, mosquito and also yankee candles).
They are more versatile than ever, with new designs in a variety of materials, and they are perfect for your bedside, desk, or countertop.
Candle Shop Near Me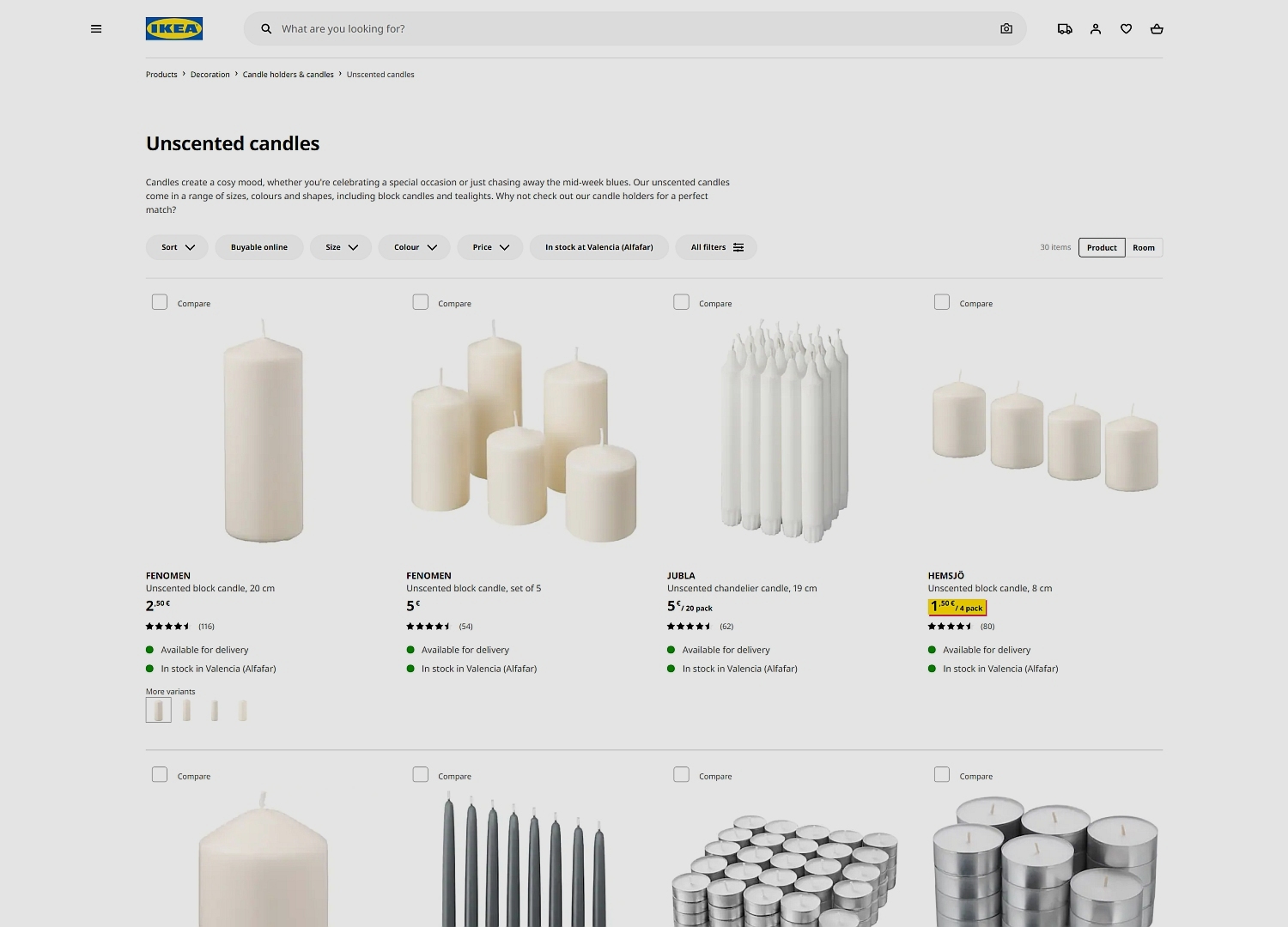 Find best prices at www.ikea.com store.
How to Get Promo Code
Get your discount code at IKEA here: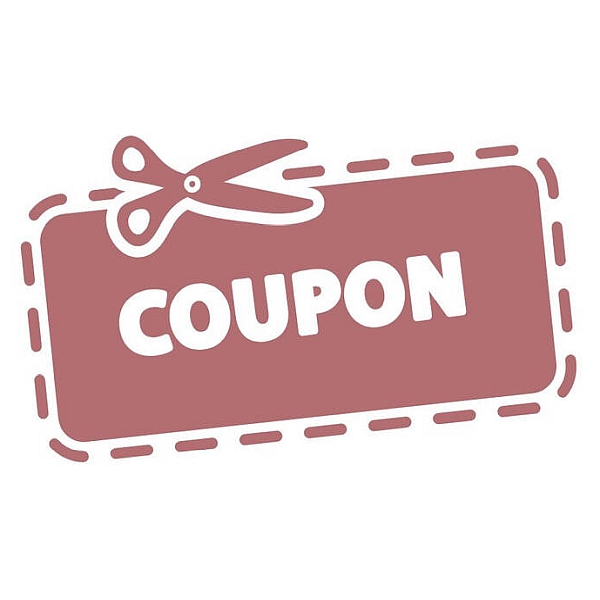 Get coupons and discount offers directly to your inbox from your favorite stores!
Conclusion
Using these decorative votive candle holders with scented candles from IKEA is a stylish way to effortlessly enhance your interior design. And once the scented candle burns out, you can also use the candle holder votive cups with tealight or votive candles to light up your space.
Choose from the wide assortment of candles and holders from IKEA to spruce up your candle decoration!