Are you looking for a creative way to add some warmth and coziness to your home decor? Look no further than egg candles! These charming DIY decorations are easy to make and can be customized to fit any style or occasion. Candle eggs, also known as Ukrainian Easter eggs or pysanky, are intricately decorated chicken or goose eggs that are used as decorative items or traditional gifts during the Easter season.
Illuminate Your Home with Egg Candles
The art of making egg candles dates back centuries and involves using wax and colored dye to create patterns and designs on the eggshell. In this blog post, we'll explain what candle eggs are, show you how to make them, and give you some inspiration for decorating with them.

What are Easter Egg Candles?
Candle eggs are decorative eggs that have been hollowed out and fitted with a candle wick. Egg candles are not only an impressive work of art but also a cherished tradition in many cultures. In Ukraine, the eggs are given as gifts to loved ones, and each design carries its unique meaning. For instance, a sun pattern symbolizes health and warmth, while a fish represents abundance and fertility.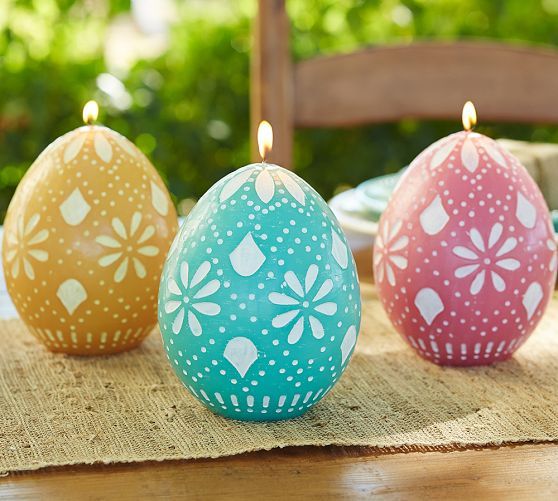 How to Make Egg Shaped Candles?
Decorative candle eggs can be made from a variety of materials, such as real eggs, foam eggs, or even plastic eggs. The eggs are first emptied of their contents by piercing both ends and blowing the contents out. They are then cleaned and dried before being painted or decorated.
To make egg candles, you'll need the following materials:
Hollow eggs
Candle wicks
Wax (either soy wax, beeswax, or paraffin wax)
Double boiler or melting pot
Wax dye (optional)
Fragrance oil (optional)
Pencil or skewer
Instructions:
Melt the wax in a double boiler or melting pot. If desired, add wax dye to achieve the desired color. If using fragrance oil, add a few drops to the melted wax and stir well.
Once the wax has melted, dip the candle wick into the wax and allow it to soak for a few seconds.
Using a pencil or skewer, gently push the soaked wick into the hollow egg.
Pour the melted wax into the egg, making sure to leave a small space at the top.
Allow the wax to cool and solidify completely.
Trim the wick to about ¼ inch.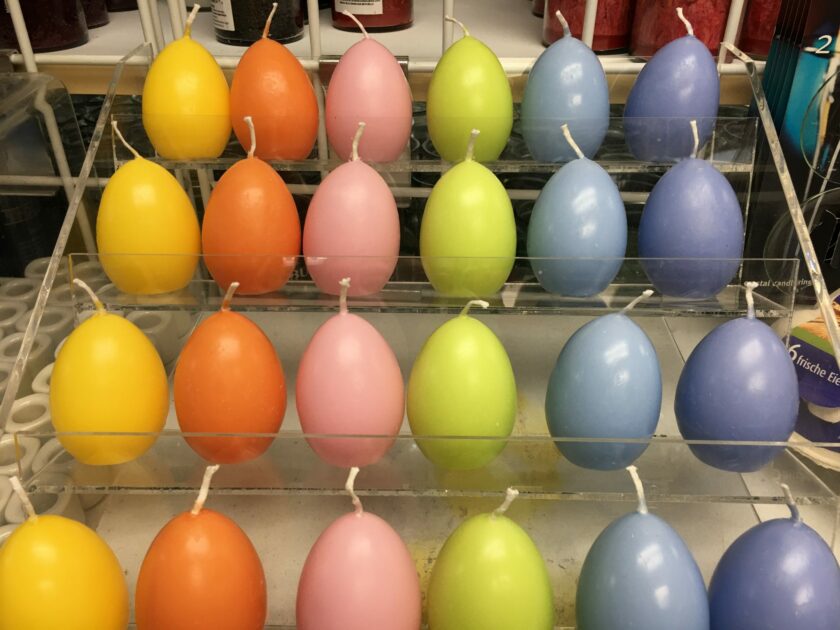 Candle Egg Decorating Ideas
Decorating with candle eggs is a fantastic way to add a festive touch to your home or special holidays like during the Easter season. The eggs can be displayed in a basket, hung as ornaments, or used as table decorations. They also make unique and thoughtful gifts, especially when personalized with the recipient's favorite colors or patterns.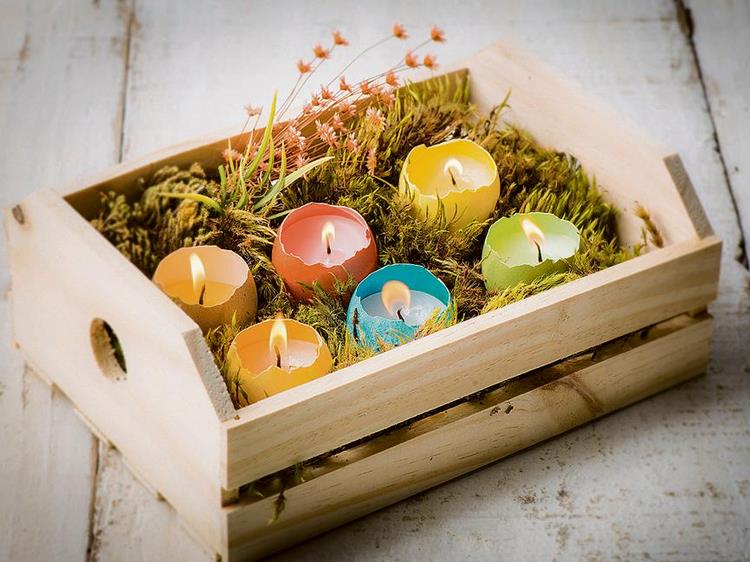 Now that you've made your egg shaped candles, it's time to decorate! Here are a few ideas to get you started:
Paint the eggs in pastel colors for a springtime vibe.
Add glitter or rhinestones for some sparkle.
Use stencils to create intricate designs or patterns.
Wrap the eggs in ribbon or twine for a rustic look.
Tuck them into a glass bowl or vase for a chic centerpiece.
Display them on a decorative plate or tray.
DIY Egg Candles
Candle eggs are a fun and unique way to add some ambiance to your home.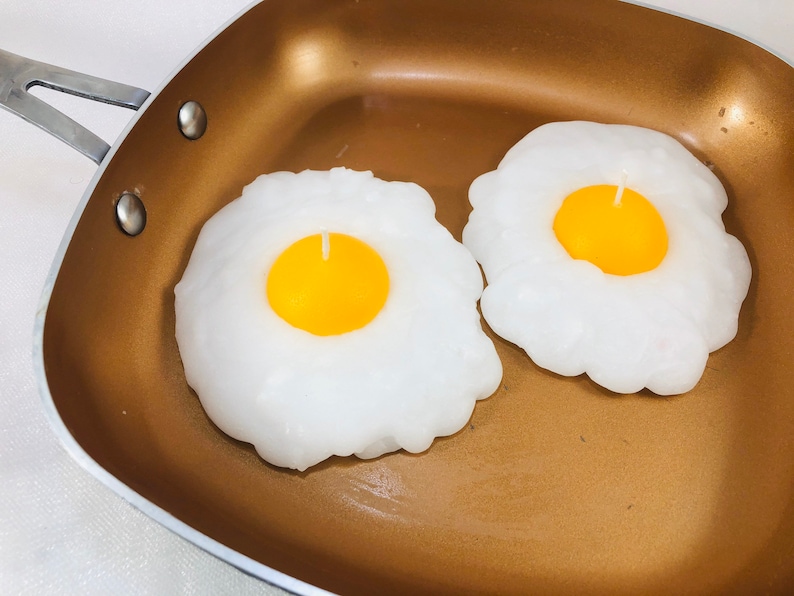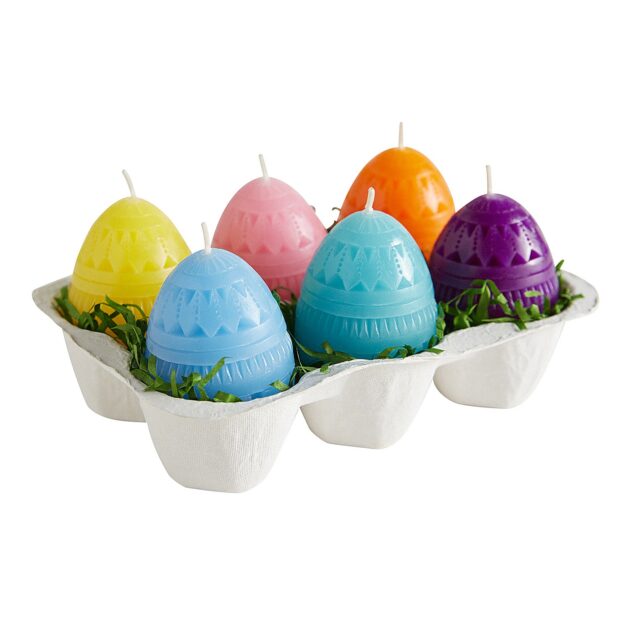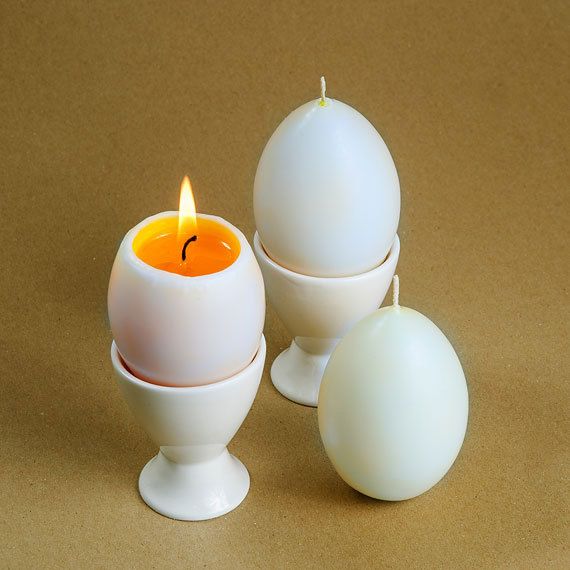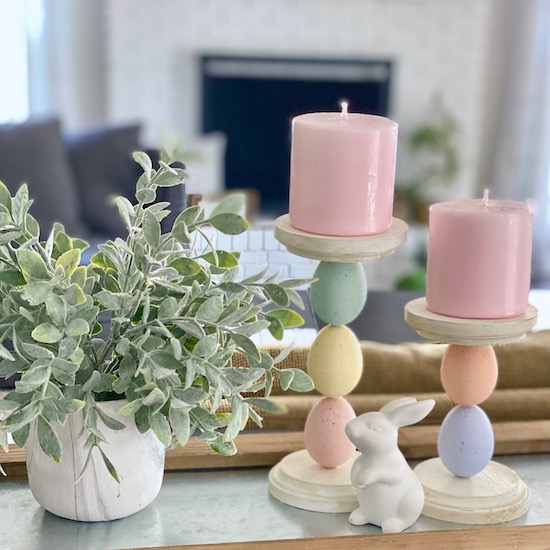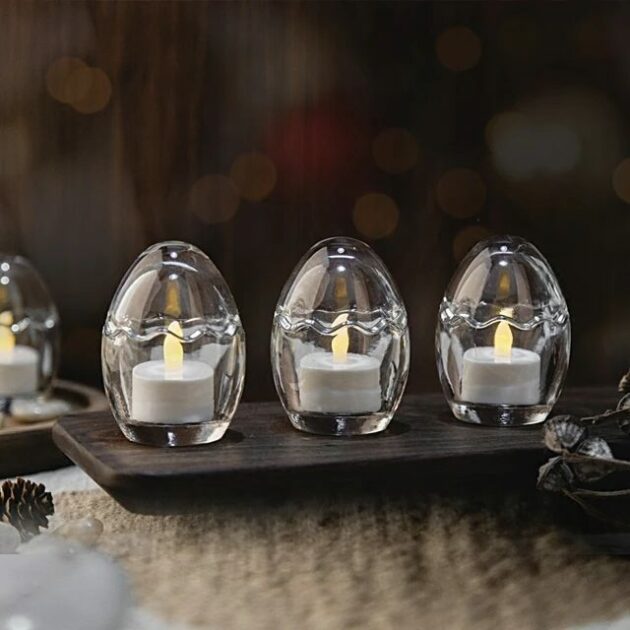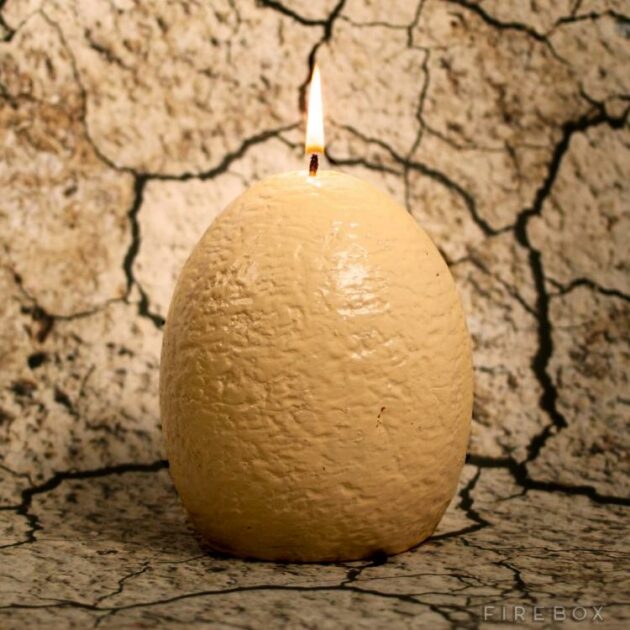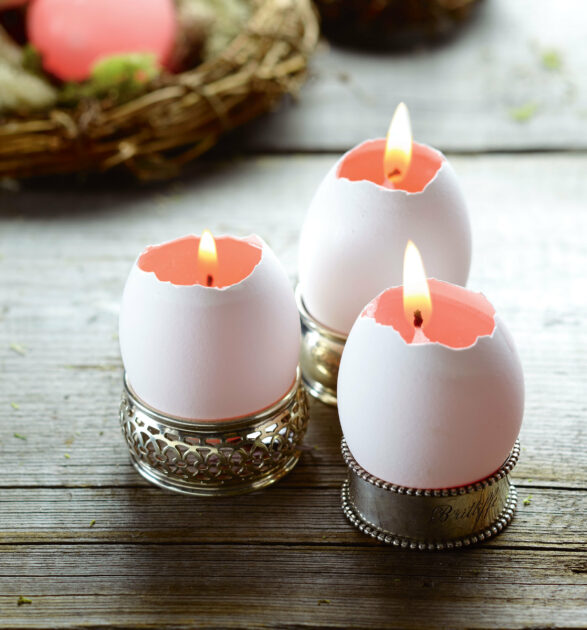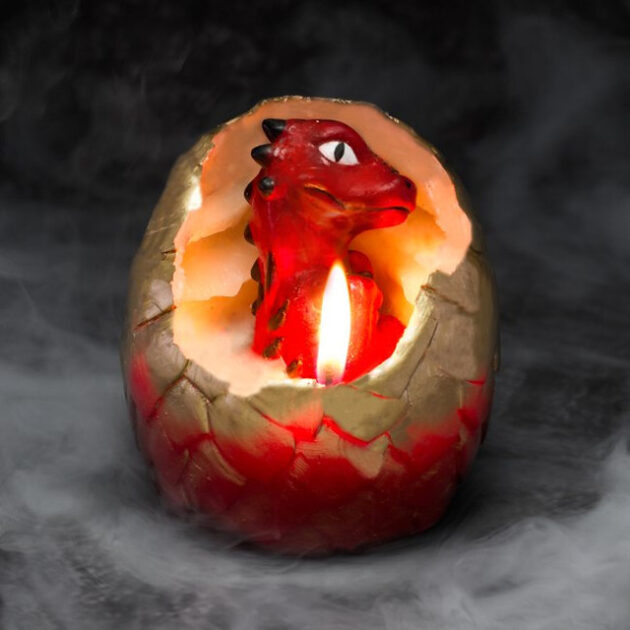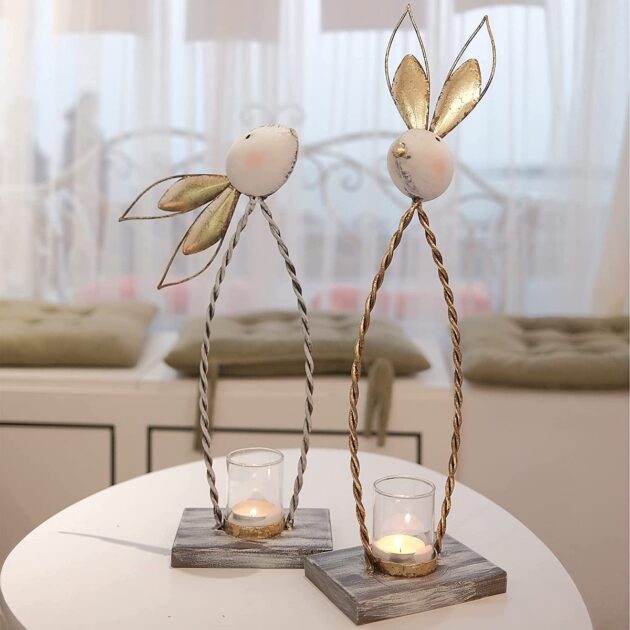 Finally
Whether you're looking for a colorful addition to your Easter decor or simply want to create a cozy atmosphere, these DIY candles are sure to do the trick. With their beautiful design and fragrance, they can serve as a centerpiece for your table, a unique gift for your loved ones, or as part of seasonal decorations. It is an easy DIY project to do with your kids, and you can make them in various shapes, scents, and colors. Give them a try, and you'll be surprised how beautiful and functional they can be!