Votive candle holders are remarkable home décor items that beautify our interior spaces. Irrespective of their sizes or looks these cute luminaries add an enormous amount of gorgeousness to our humble abodes. Votive candle holders come in various shapes and sizes and are made with different types of materials such as glass, metal or wood. But the most special ones are the homemade votive candle holders.
The reason that makes them so exceptional is the fact these kinds of candle holders are made with whatever is available in your home with all your creativity going in. So let us see how well these homemade votive candle holders light up your houses and lives.
Creative Spur
The best advantage of a DIY votive candle holder is the fact that it stimulates that creative nerve to its fullest potential. Yes, with homemade votive candle holders there is no ground rule that states only so and so items can be used to make them…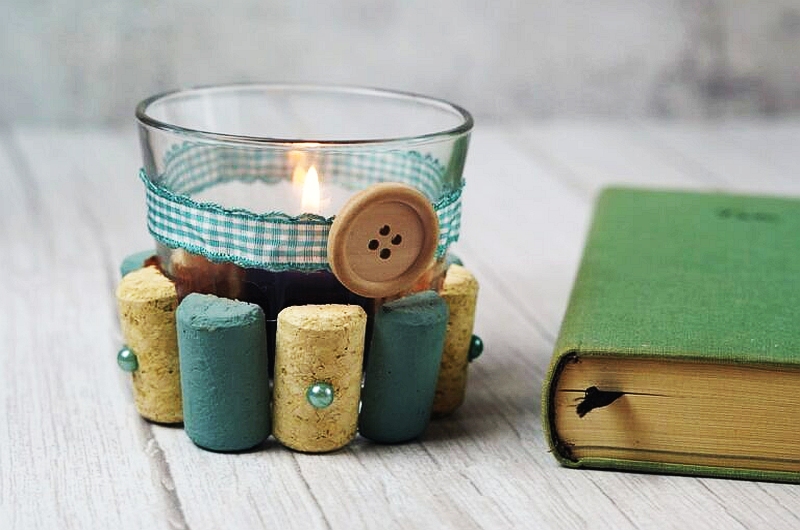 Anything from glass jars with broken handles to leftover cans can become votive candle holders that can light up your houses during festival seasons and even throughout the year. It all depends on how you creatively turn items that are not usable anymore into beautiful home décor accessories by allowing your creative senses to come to the fore.
Great Fun for Kids
And once you are creative enough to identify and turn any items at your house into votive candle holders then you can keep your kids' boredom at bay. During the holidays most houses have kids running around inside but not for too long. They easily tend to get bored or tired by that but that won't be the case when you involve them in this classy artwork process of recycling the old leftover items turned into votive candle holders.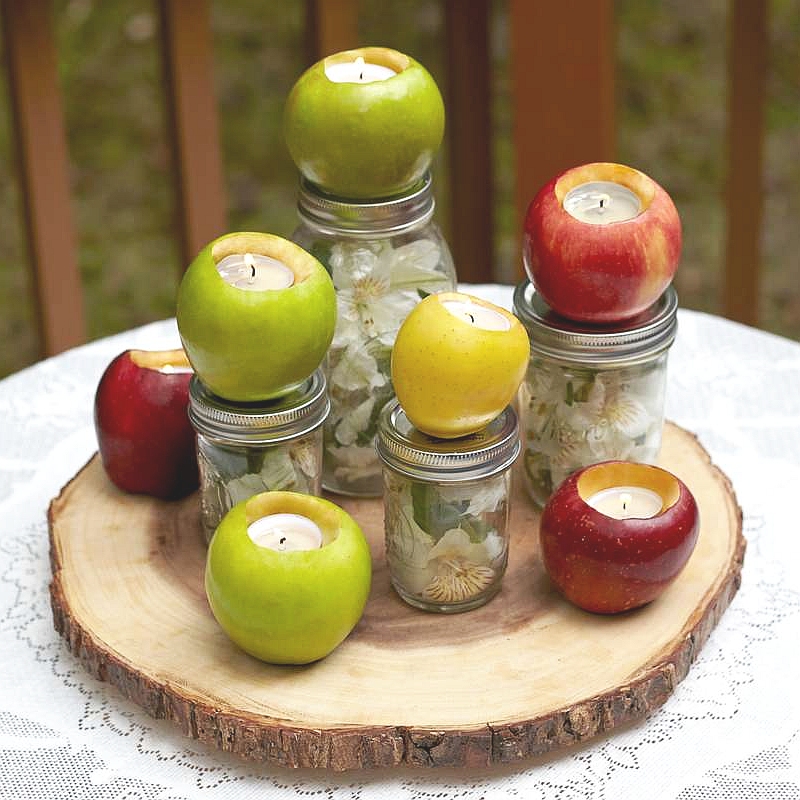 You can either teach your kids how to do it or you can let them do it on their own. You can also make the product yourself and let them paint, color, or add any other finishing touches to the holders. This will keep the kids engaged and they can learn new activities and skills but more importantly, having a DIY candle holder session with all the family memebers will increase the bonding within the family.
…old leftover items turned into votive candle holders
Can be a Good Business
Since leftover items and products found in your house can be used to make stunning votive candle holders, this can be a good profitable business in the long run as it involves almost no to less investment. Lots of small scale and homemade businesses are getting wide attention nowadays, thus if you hit the right chords of making trendy and attractive homemade votive candle holders and find the right market to advertise and sell them, this can help you earn a nice and comfy living.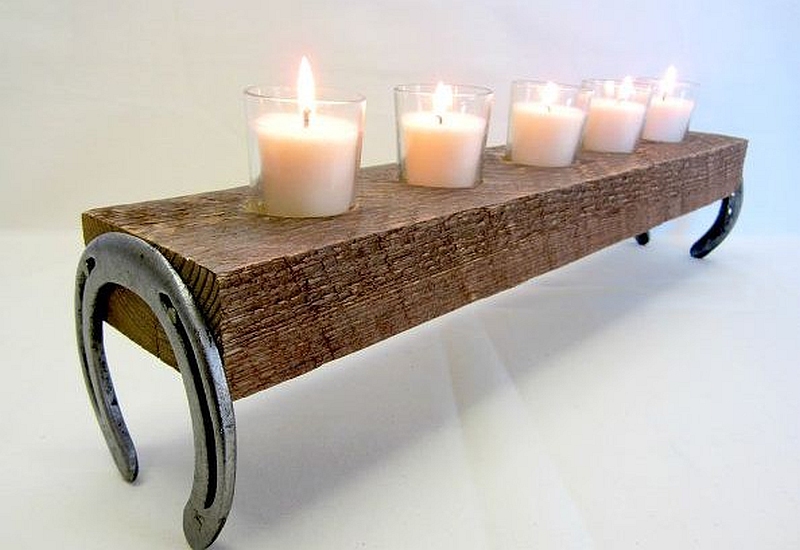 Once your business gets many customers and your handmade votive candle holders garner good reviews, you'll have the opportunity to expand your business to larger scale. With the surge of social media marketing in recent times, this is highly possible!
Now I know what I'm doing with that old votive holder!! Giving it to the birds! 🐦 #birds #nature #diy pic.twitter.com/jaiwOda4zC

— TheQuiltedHen (@istudybones) May 21, 2020
A Sense of Personal Satisfaction
Apart from being a good business,making candle holders by hand gives a great level of satisfaction when you realize that many houses are being beautified because of your creative artistry. It is a feeling that will give lots of happiness and cherishing memories as well.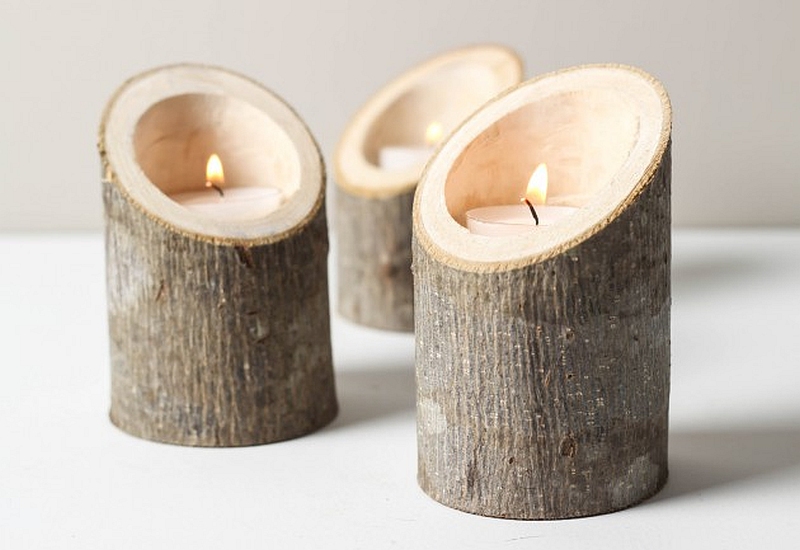 Walking around your lovely house with your handmade votive candle holders gleaming with burning candles within at every nook and corner will be a one of a kind feeling that will walk with you forever and ever.
DIY Gold Votive Holders
Although there are amazing yet cheap gold votive candle holders readily available in the market but if you want to satisfy your crafty soul, then you can easily create some fascinating gold votive holders at home by following simple steps and using very few supplies.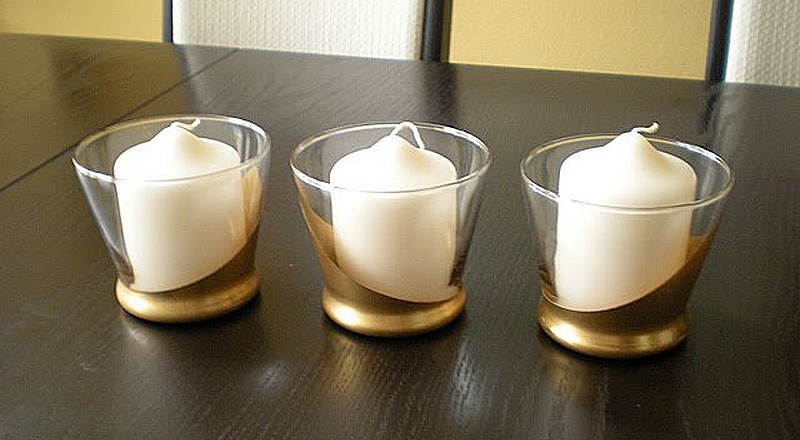 After cleaning and drying your glass jars or mason jars, squeeze a good amount of metallic gold paint or gold glitter paint inside the jar and gently roll the jar around until the inner bottom of the jar is coated (you can always add more paint if needed). Let the paint dry completely before you finally tie a thin gold ribbon around the jar and insert LED votive candles. These creative and easy DIY gold votive holders will surely make a noticeable change on your coffee table, living room mantelshelf, kitchen counter, wall niches, or can be simply used as gifts. You can utilize as many empty jars as you wish to create these unique luminaries.
7 Beautiful DIY Candle Holders
Let's see some designs: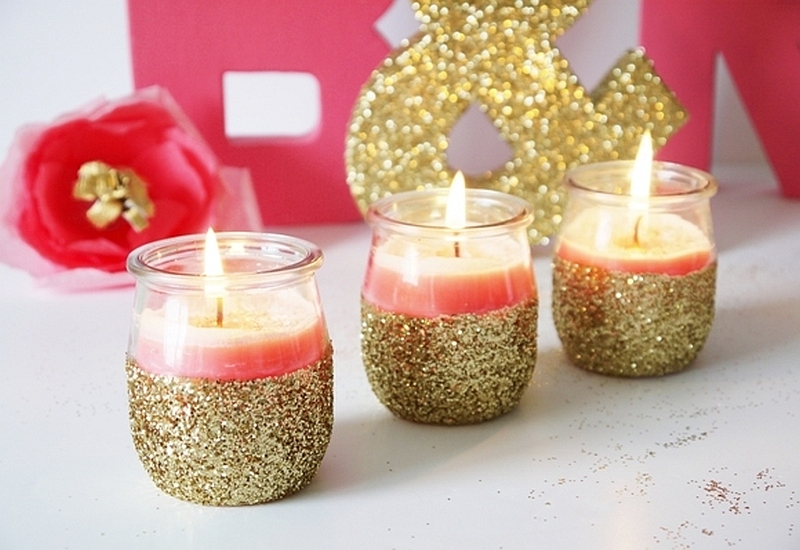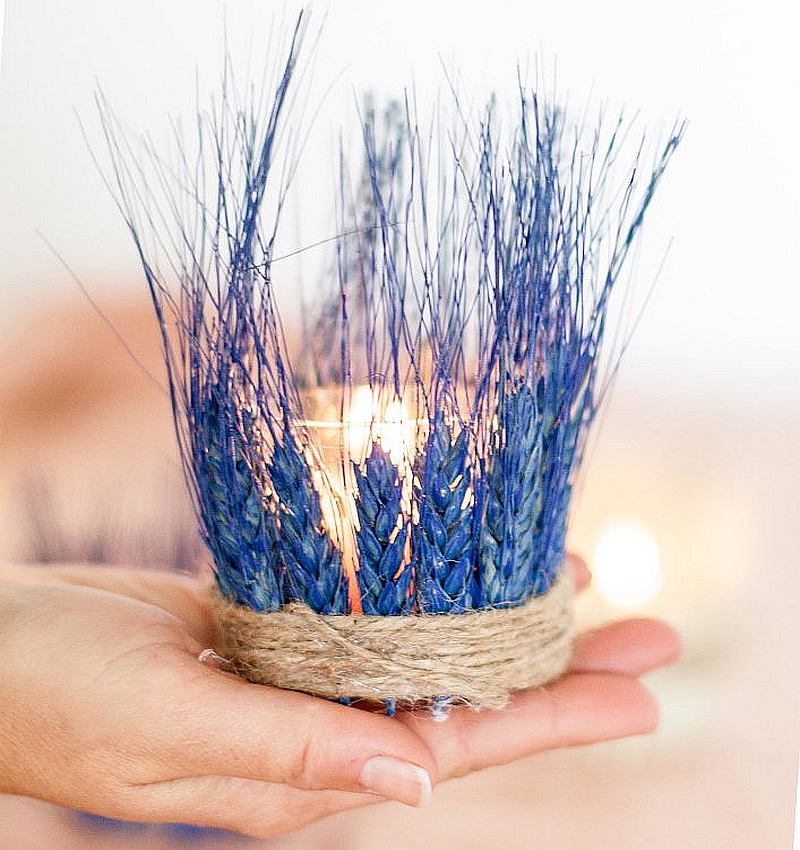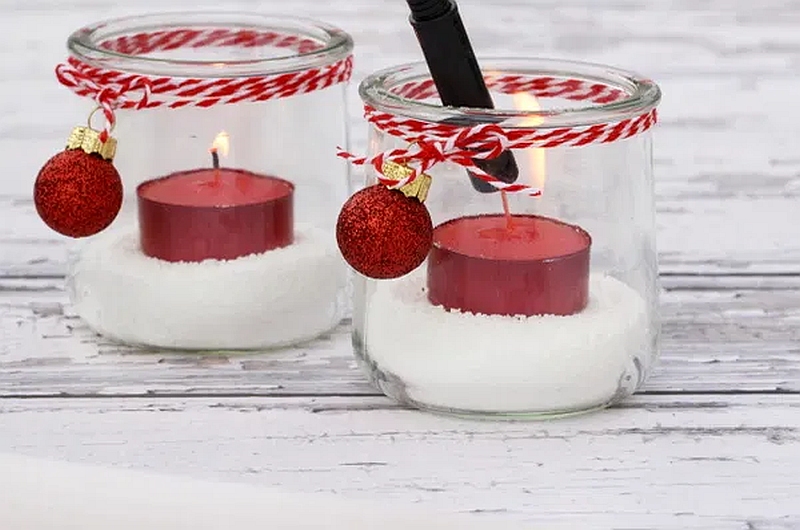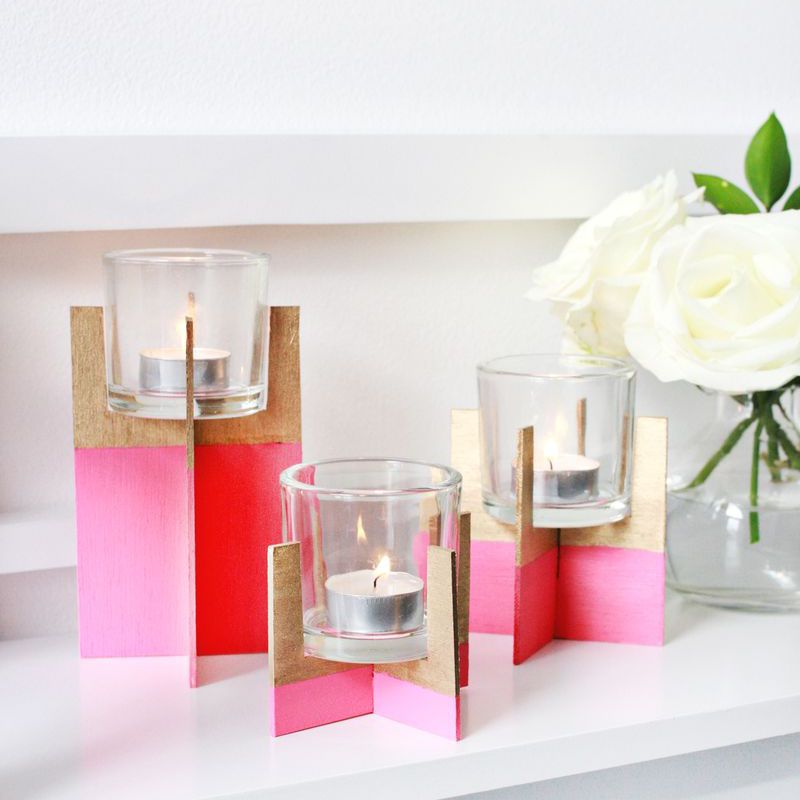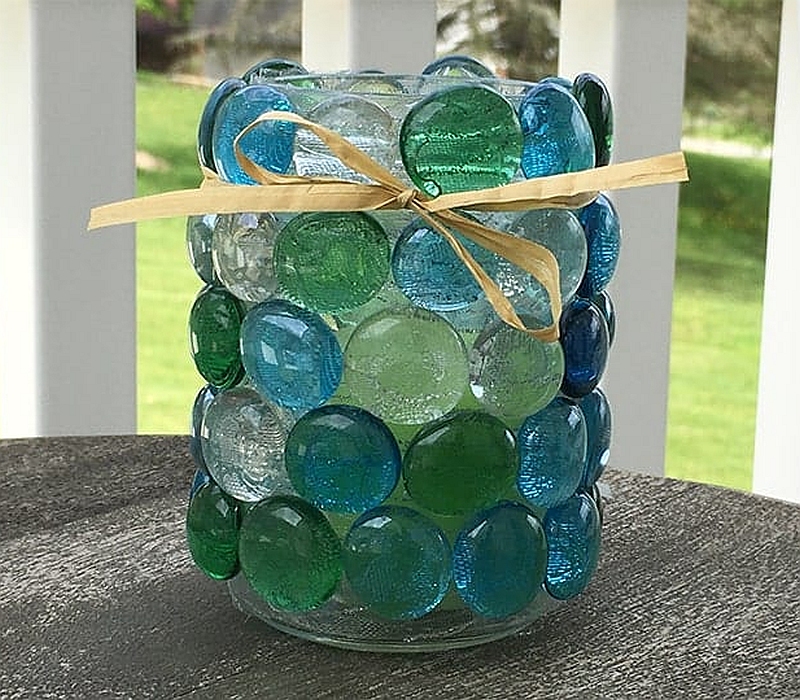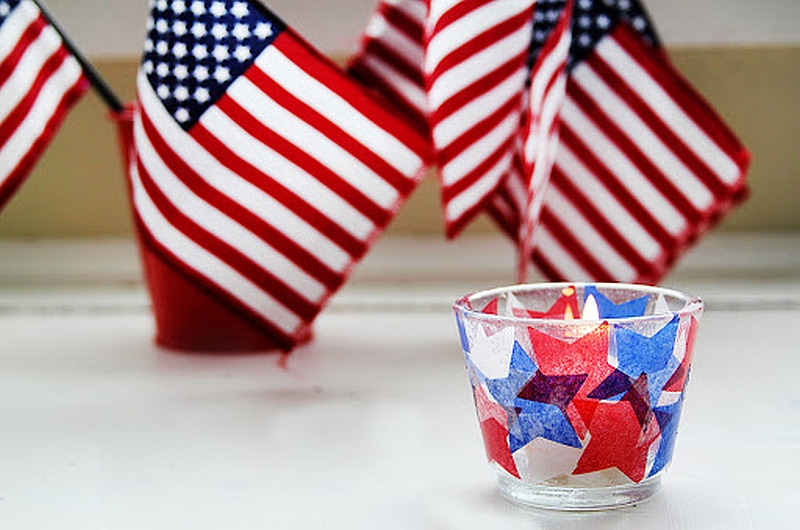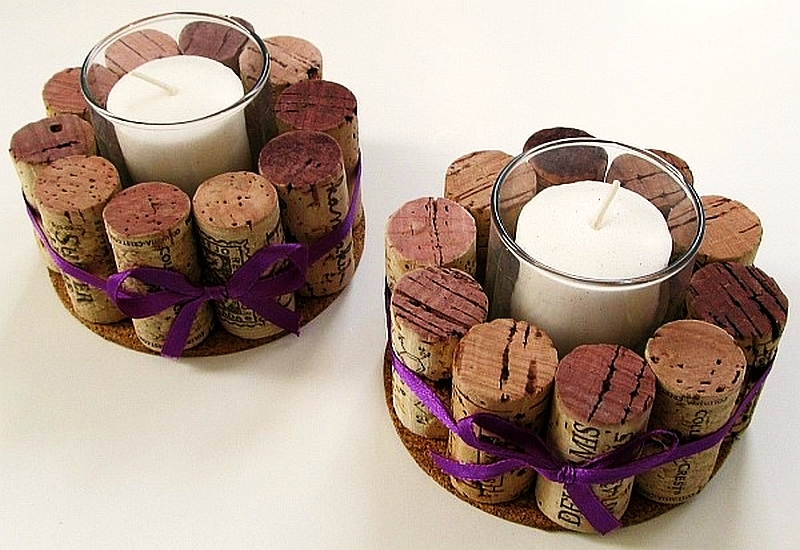 More: bystephanielynn
If you want to read more about DIY ideas, check out our post: How to paint candle holders.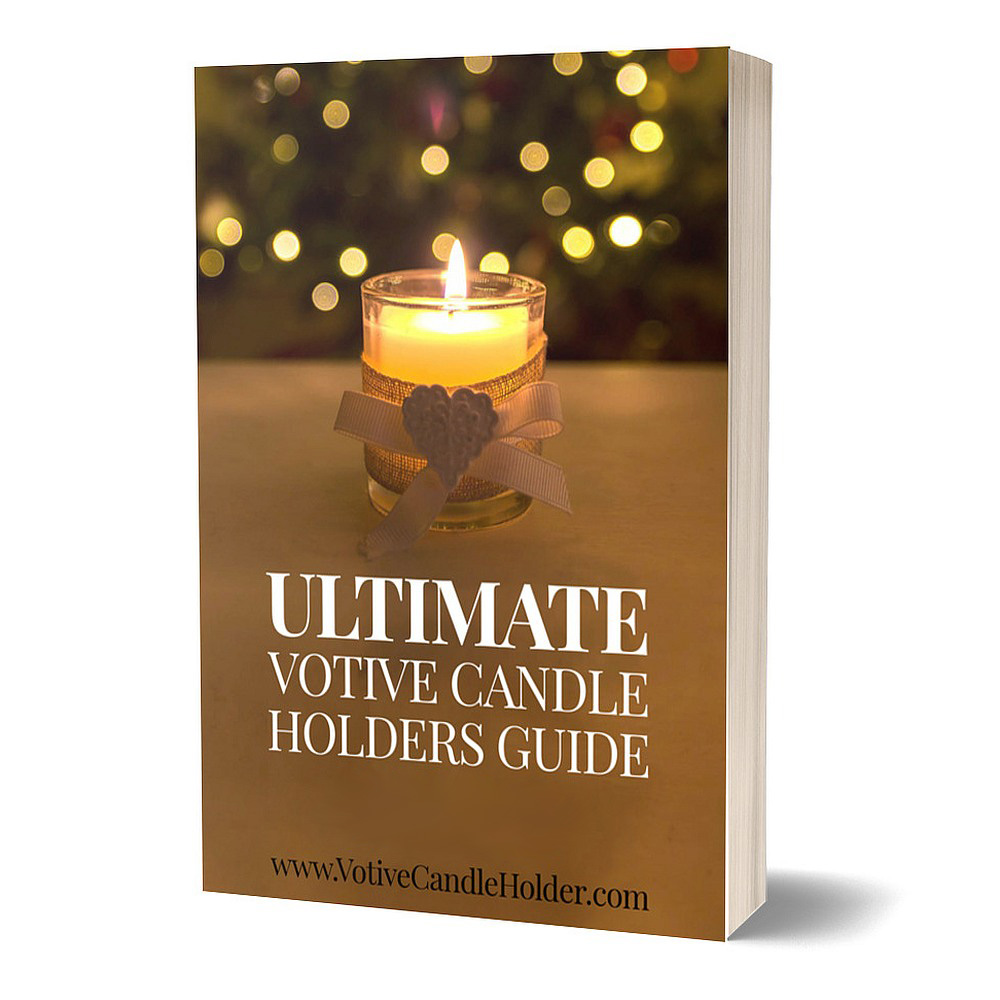 Our latest guide, 'Ultimate Votive Candle Holders Guide', is now available for free download.