Personalize your candle decoration with chic crafting supplies from Michaels!
Ever since its inception, Michaels has been a well-known name in the world of crafting that has helped many DIYers give life to their unique decor ideas.
Operating more than 1200 stores in America and Canada, it is the largest specialty retail company that sells a variety of arts and crafts products including knitting, beading, framing, floral items, greenery, paints, home decor items and many other seasonal craft items. Offering such a broad assortment of crafting supplies and decor items with both physical stores and an online webstore, it is nothing less than a paradise for crafters and do-it-yourself home decorators.
Michael's Candle Holders

Thus, when it comes to adding a unique flair to your candle decoration that truly reflects your style, Michaels is a great place to shop for votive candle holders, unique candles, and other decorating supplies.
If you're planning to customize your candle display to bring authenticity and originality to your decor, we have got a few riveting yet easy DIY candle decoration ideas to help inspire your creativity!
Candles Holders on Sale
Read on and find out which candle holders from Michaels can be used to create unique and stunning decor accents.
Kate Aspen Beach Party Frosted Glass Votive Holders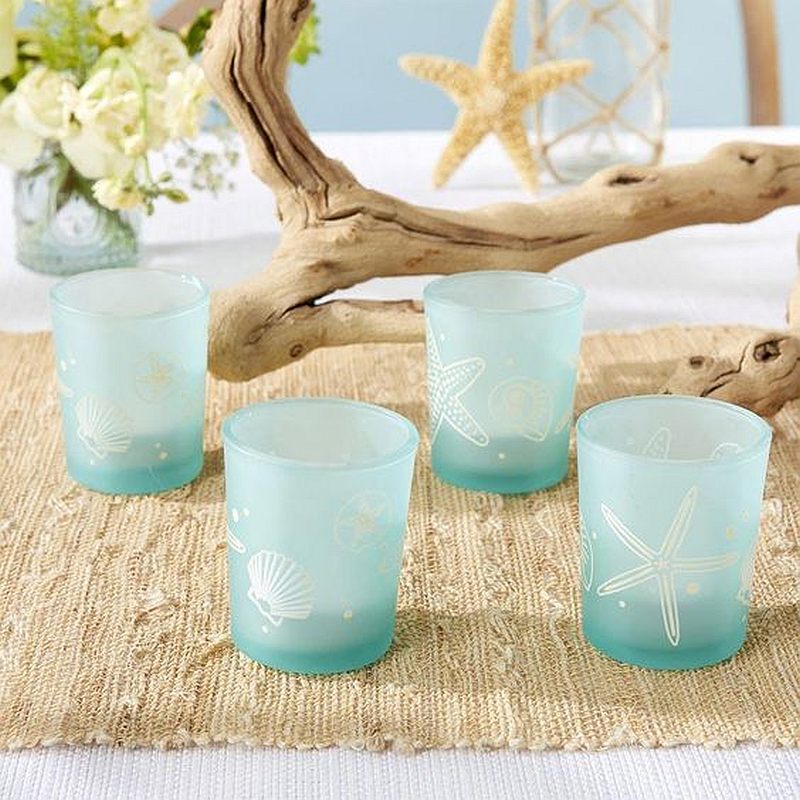 The turquoise-colored frosted glass votive candle holders with ocean-inspired and seashell motif imprints are the perfect votive candleholders for beach-themed weddings or nautical-themed baby showers and parties. However, they can be adorned with other accents to make a bold statement adding a chic personalized touch to your event decor.
Elevate your sea-inspired candle decoration and coil lengths of ivory jute twine around the top and bottom of the Kate Aspen beach party frosted glass votives securing them with hot glue. Also, hang metal anchor charms to ingeniously incorporate more nautical motifs into your lovely candle display. These charming DIY votive candle holders make the perfect party favors too!
Ashland Jeweled Glass Votive Holder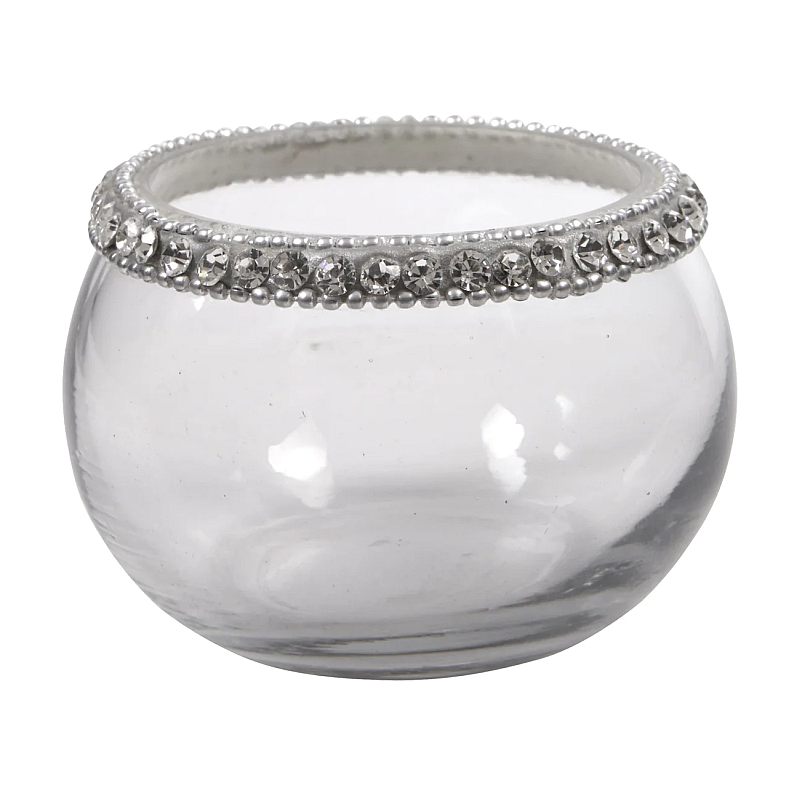 The round glass votive candle holder bejeweled with sparkling faux diamonds and lustrous silver beads is a stunning decor accent as it is. But if you want to augment the grandeur of your extravagant decorations, let your creativity shine and fill a couple of these clear glass votive candle holders with glimmering crystal gems and position glittery silver tealight or votive candles on top to create an enchanting display of glitz and glam!
a paradise for crafters…
Artificial Pine & Burlap Votive Candle Holder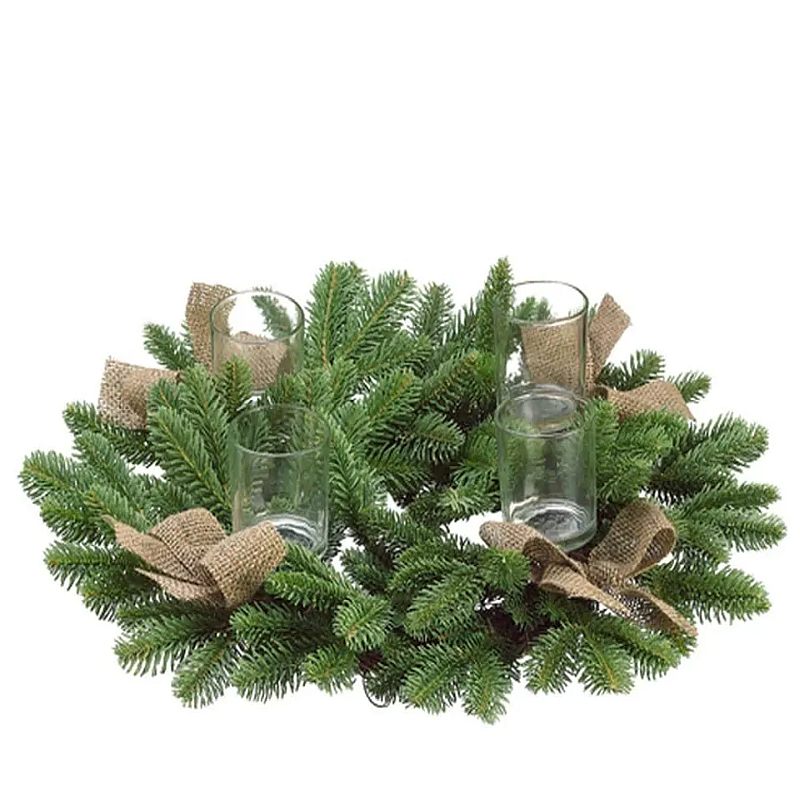 Boasting a grapevine wreath form, the artificial pine & burlap votive candle holder features four glass votive holders surrounded with faux greenery and burlap bow accents making it the perfect candle holder for countryside themed weddings and events.
Further, accentuate the rustic charm of this beautiful votive candle holder and fill the votive cups with small pine cone vase fillers adding another natural textural element to your decor. Moreover, nestle a trio of votive or pillar candles in the center of this idyllic wreath candle holder to ooze a unique radiant glow to your space.
Style Me Pretty Gold Votive Candle Holders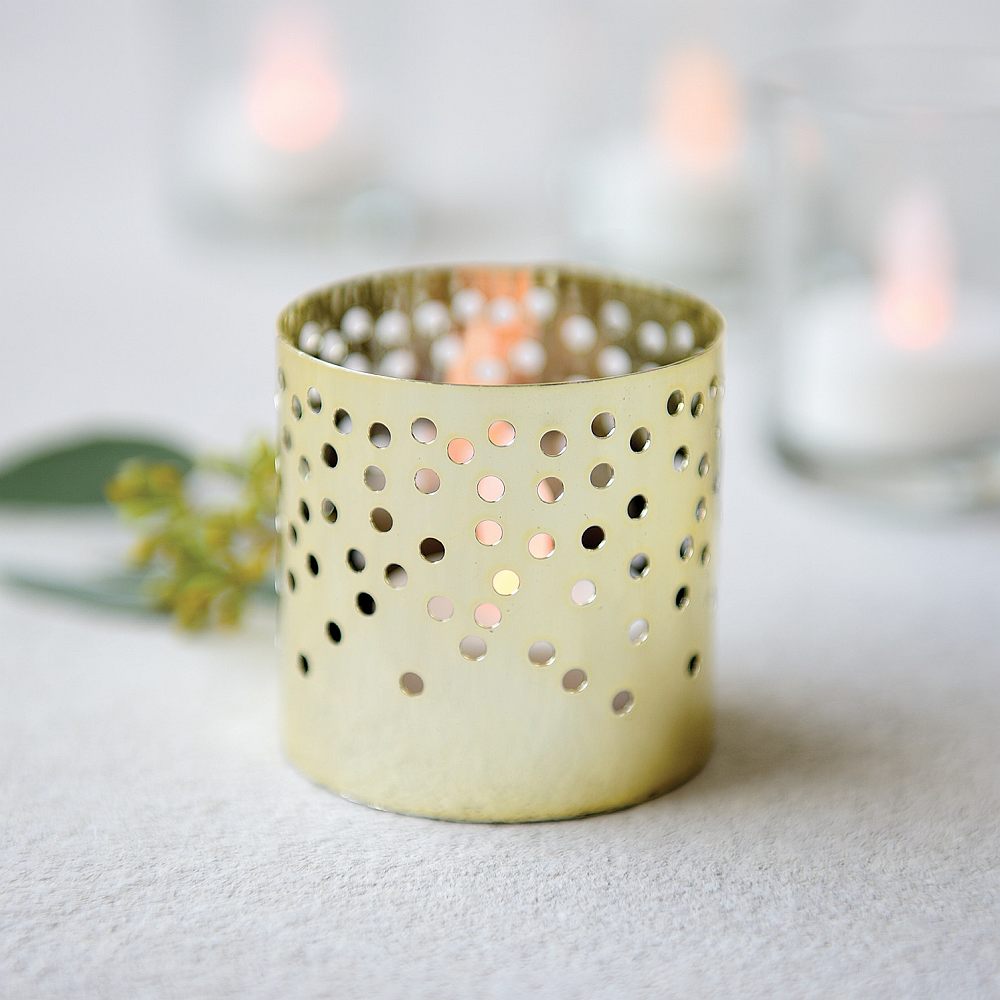 With several holes punched in lustrous cylindrical gold metal holders, this set of 12 votive candleholders creates a majestic display of glowing candlelight with flickering candle insets.
There is no doubt that these gold votive candle holders will be a lovely addition to any wedding or event table decor, however, if you're looking to make a majestic decor statement, try embellishing your votive holders with self-adhesive crystal gem stickers. The lustrous sheen of gold metal combined with the glimmering sparkle of diamond crystals will exude a dazzling allure elevating your event table decorations tenfold.
We've gone from Michael's to At Home. Loving these candle holders. pic.twitter.com/jLHtglATmY

— Clint Gamache (@iamcg83) July 27, 2019
Michaels Candles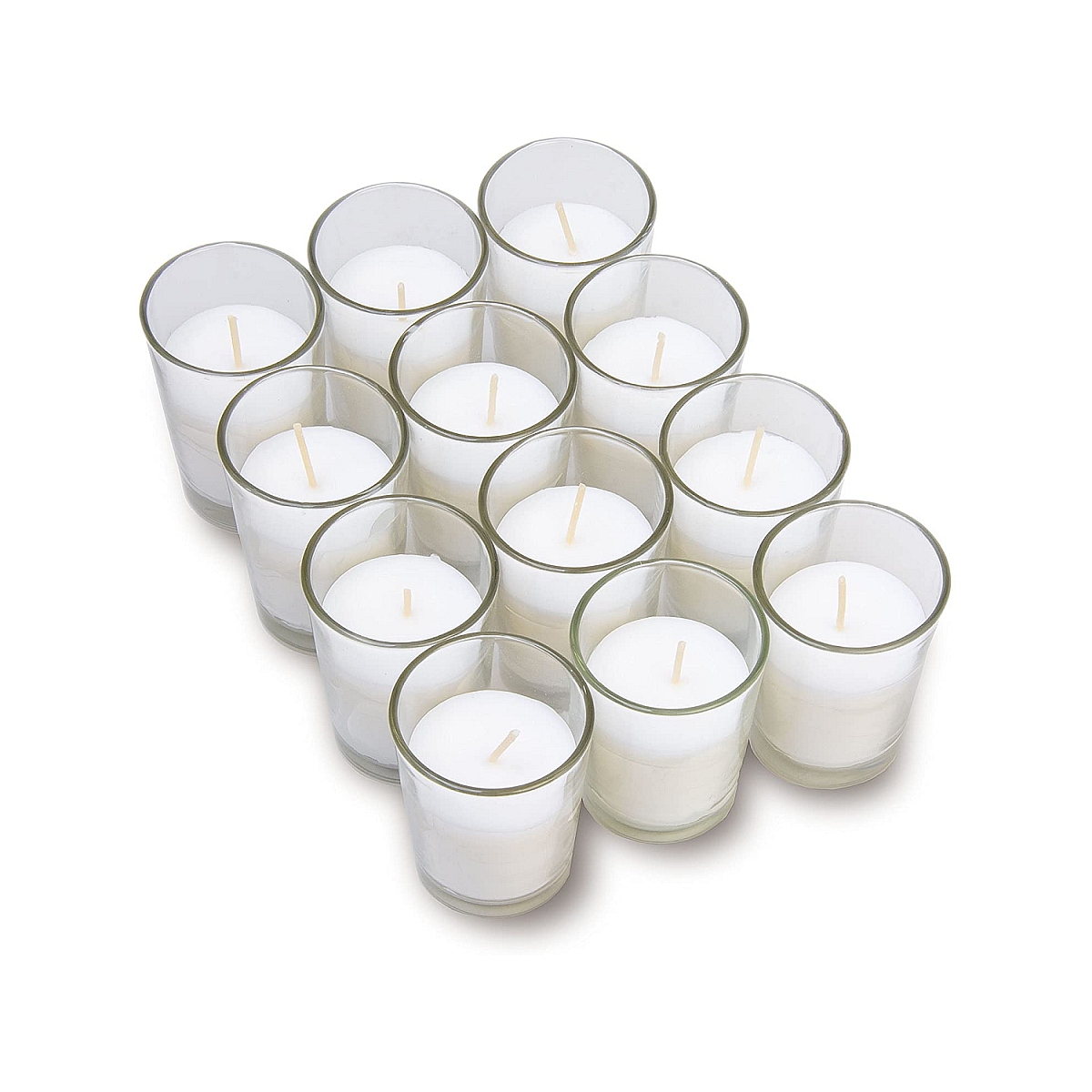 But wait! Don't forget to buy candles and votives (e.g. voluspa, citronella, hanukkah, luminara, advent, and mosquito candles).
They are more versatile than ever, with new designs in a variety of materials, and they are perfect for your bedside, desk, or countertop.
Candle Shop Near Me

Find best prices at www.michaels.com store.
How to Get Promo Code
Get your discount code at Michael's here: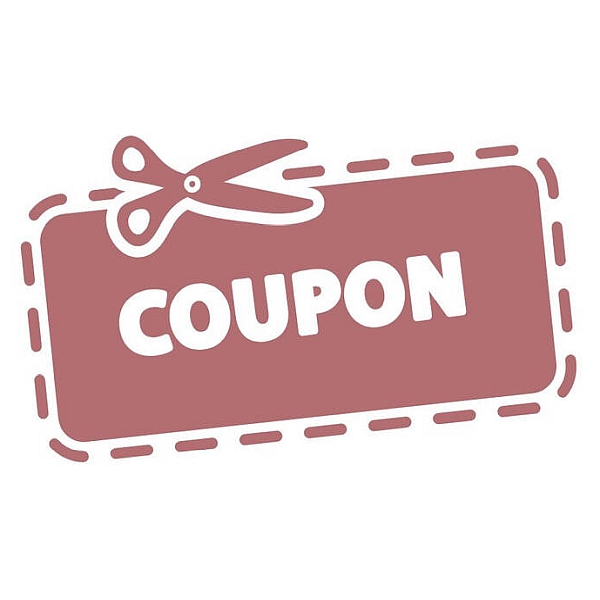 Get coupons and discount offers directly to your inbox from your favorite stores!
Conclusion
Unleash your creativity and showcase your artistic skills to create riveting votive candle holders that perfectly complement your decorations and reflect your style.
Whether you want to enhance your candle decoration or you want to add a customized touch to your party favors, choose from Michael's wide assortment of votive holders and crafting supplies to give life to your enticing decor ideas!