Whether you're trying to add cozy vibes to your dining area or want to make your special event extra dreamy, candle holders can be the perfect accent piece to fulfill all your decorating needs. When it comes to decorating a space, glass candle holders with stems offer an often underutilized way of adding a touch of style and elegance.
Creative Ways To Decorate Your Space Using Glass Candle Holders With Stems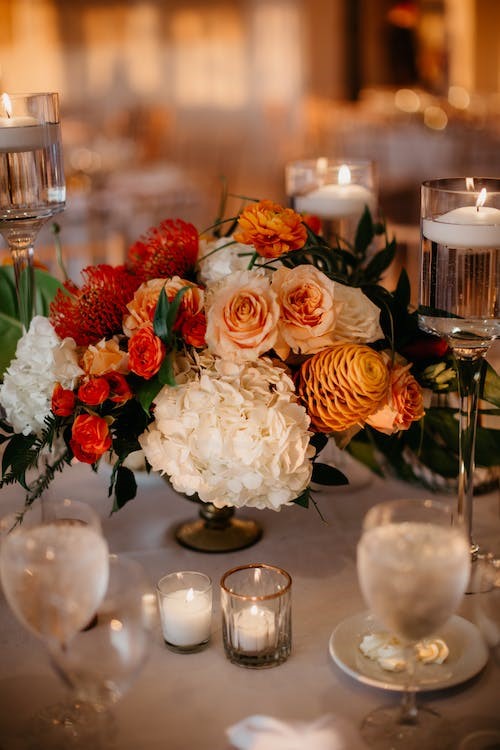 Plus, they come in many shapes and sizes so you can find the perfect fit for any room as well as any budget. Keep scrolling to discover some entirely unique ways to use glass candle holders.
Create The Perfect Centerpiece!
When experimenting with décor accents for a contemporary yet dreamy centerpiece, don't forget that glass candle holders make for an ideal table centerpiece. Whether you fill it with your favorite florals and add string lights or use vase fillers and round mirrors, these accent pieces provide flexibility to bring together the perfect centerpieces for any event.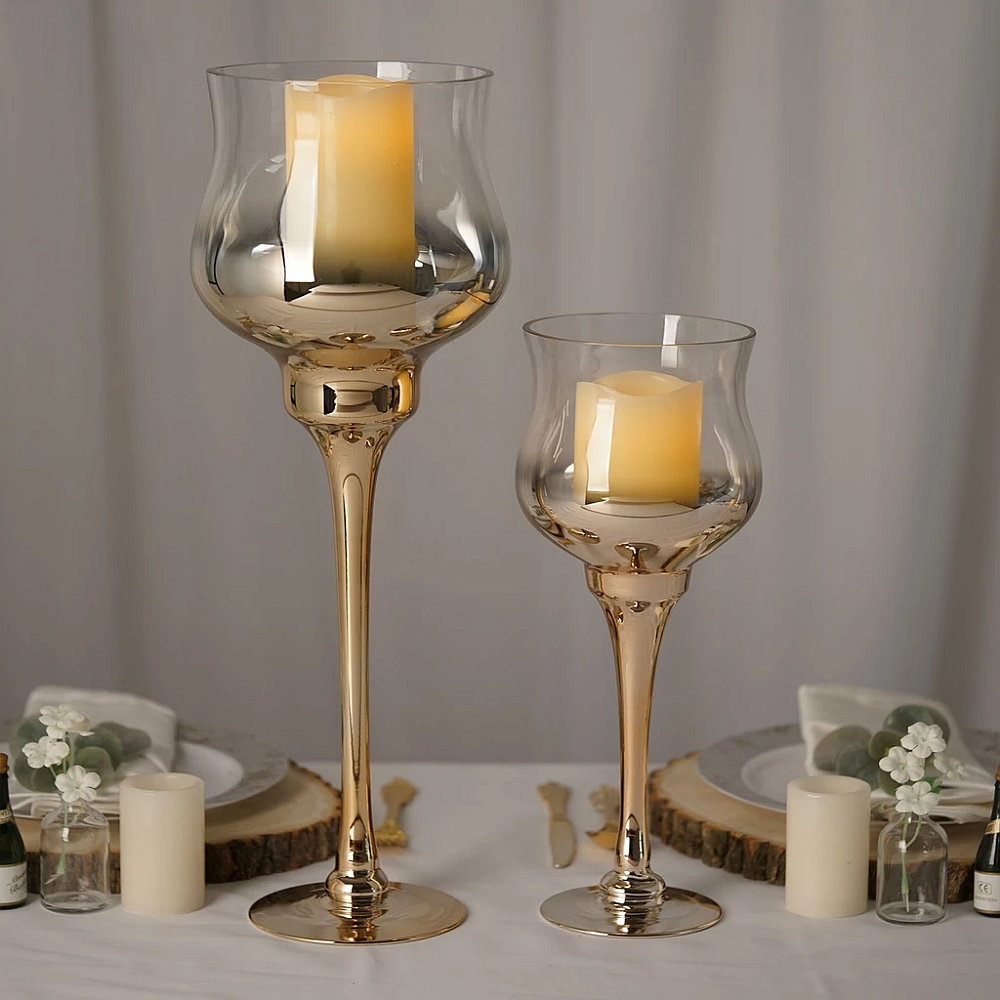 Not only can candle holders with stems be used as stand-alone centerpieces, but they can also be easily used to complement other decorations. With these candle holders providing versatility combined with the convenience of reusable centerpieces, glass candle holders are a must-have addition to any table decoration setup.
Highlight Your Window!
Transform your windowsill into a romantic heaven by innovatively using glass candle holders with stems. These candle holders will effortlessly fill your room with an ethereal glow that beckons you. It's time to create a magical atmosphere and what better way to do this than by coupling some glass candle holders with other decorative items like faux greenery and flowers. Make any evening special by creating your very own romantic windowsill vista.
The Dreamiest Candle Arrangement!
Arranging a candleholder with just the right balance can really elevate the style and atmosphere of your dining room. So, why not try placing one large stem and several smaller ones together in your space? This combination creates a stunning visual display that radiates elegance and sophistication.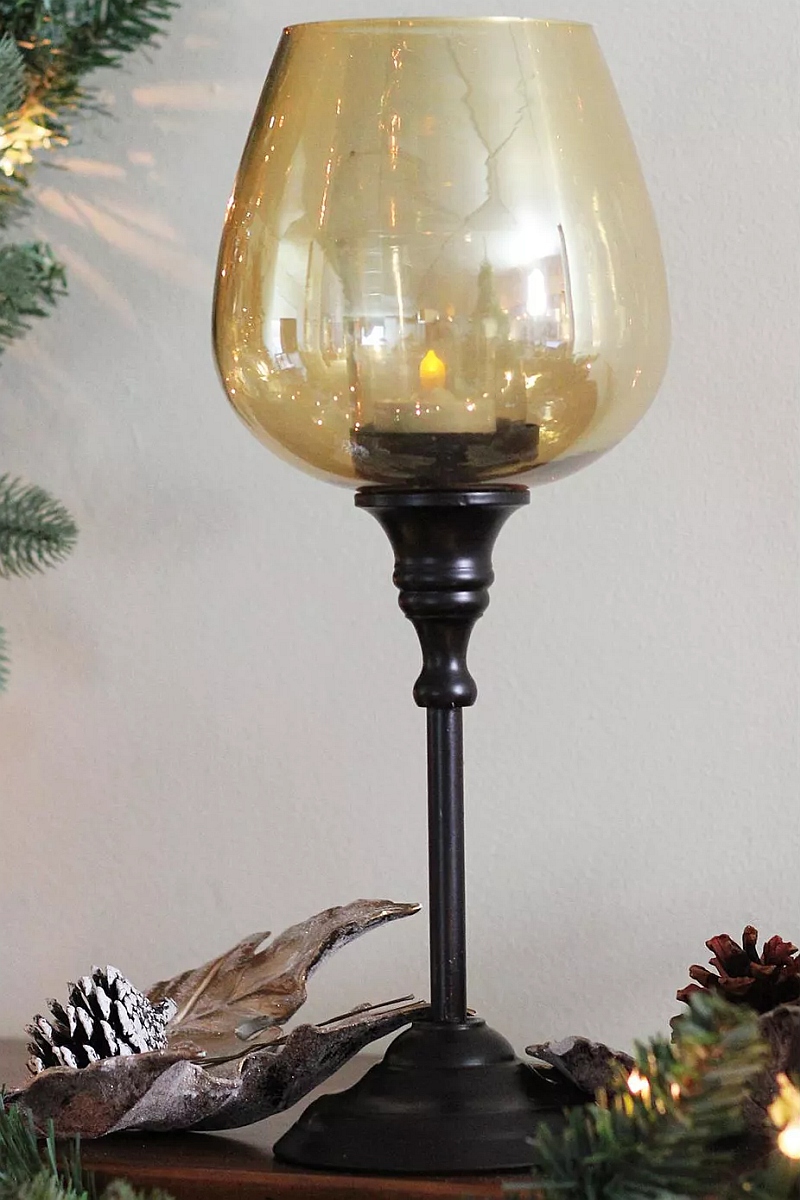 A single centerpiece or multiple groupings are sure to captivate your guests, shining bright above the dining table and adding depth to the room even when no candles are lit. With or without a candle burning atop each holder, this candle arrangement offers an eye-catching design that will perfectly adorn any dining room.
Repurpose The Candle Holders With An Enticing Twist!
Transform your next event and impress your guests with a beautiful and unique candy or dessert display. Incorporate an array of glass candle holders in various sizes and colors to create stunning visuals that will be sure to leave a lasting impression.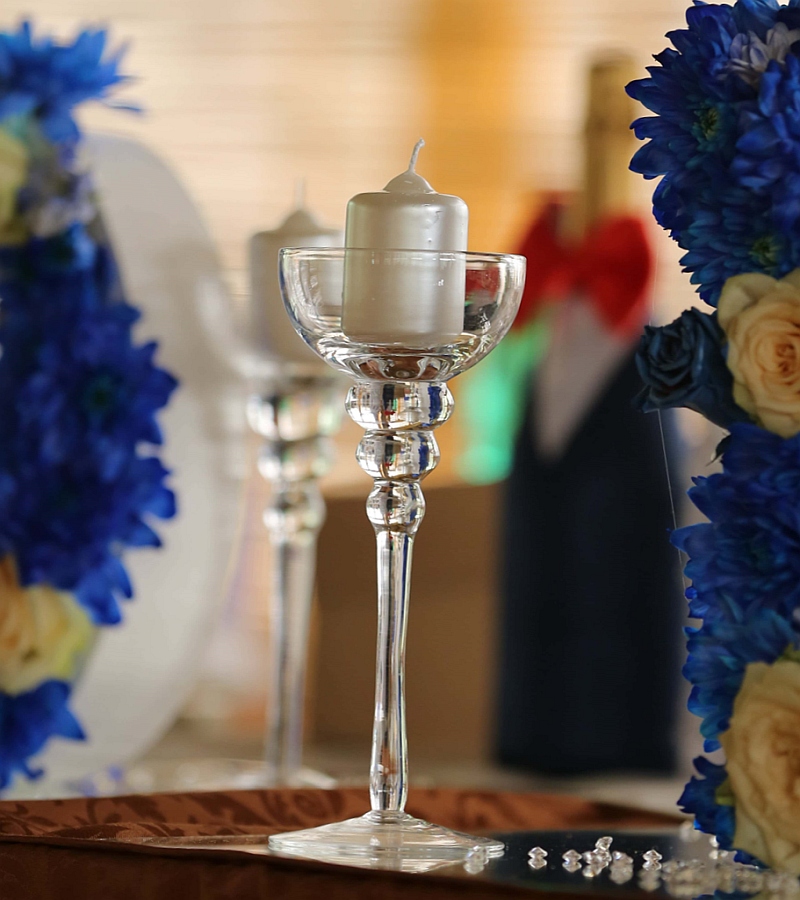 These versatile pieces can serve both as decorative elements as well as functional containers for a variety of treats, perfect for any type of celebration! Whether you choose to place each piece together or layer them at varied heights around the table, the combination will make your display one that stands out from the rest.
Conclusion
Undoubtedly, candle holders are a great way to accessorize and add a personalized touch to any décor. Not only do they bring brightness and warmth to any room, but they can also be creatively used for various purposes. Whether you opt for the traditional candle holders or the modern stemmed variety, you can never go wrong with incorporating these breathtaking vessels into your interior design plans. Such additions will truly complete any look and turn an ordinary setting into something extraordinary. Don't forget to tell us about your favorite glass candle holders with stems in the comments section below