Candle holders can be a great way to spice up your space, but you don't always have to choose between style and function. That's why the stick candle holders are perfect for home ornament. They make all the difference when it comes to creating a warm, welcoming atmosphere in your home.
With so many styles and colors, you can create fun and unique centerpieces or subtle additions to spice up your décor at a little cost. They are an easy and affordable way to add some extra glitz and glamour to any space, despite the interior design.
Best Stick Candle Holder Decorations
Whether you are hosting a dinner party, having a drink on the terrace with friends, or just want to add a little atmosphere to the living room, these gorgeous candle holders are the perfect choice for lighting up your space. Read on to find some of the best stick holders that will help you get creative with your home decor.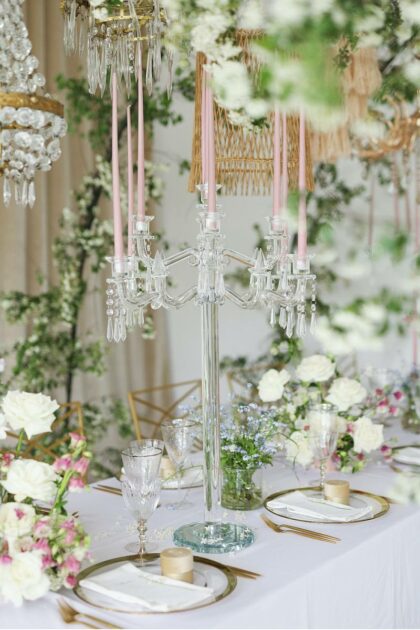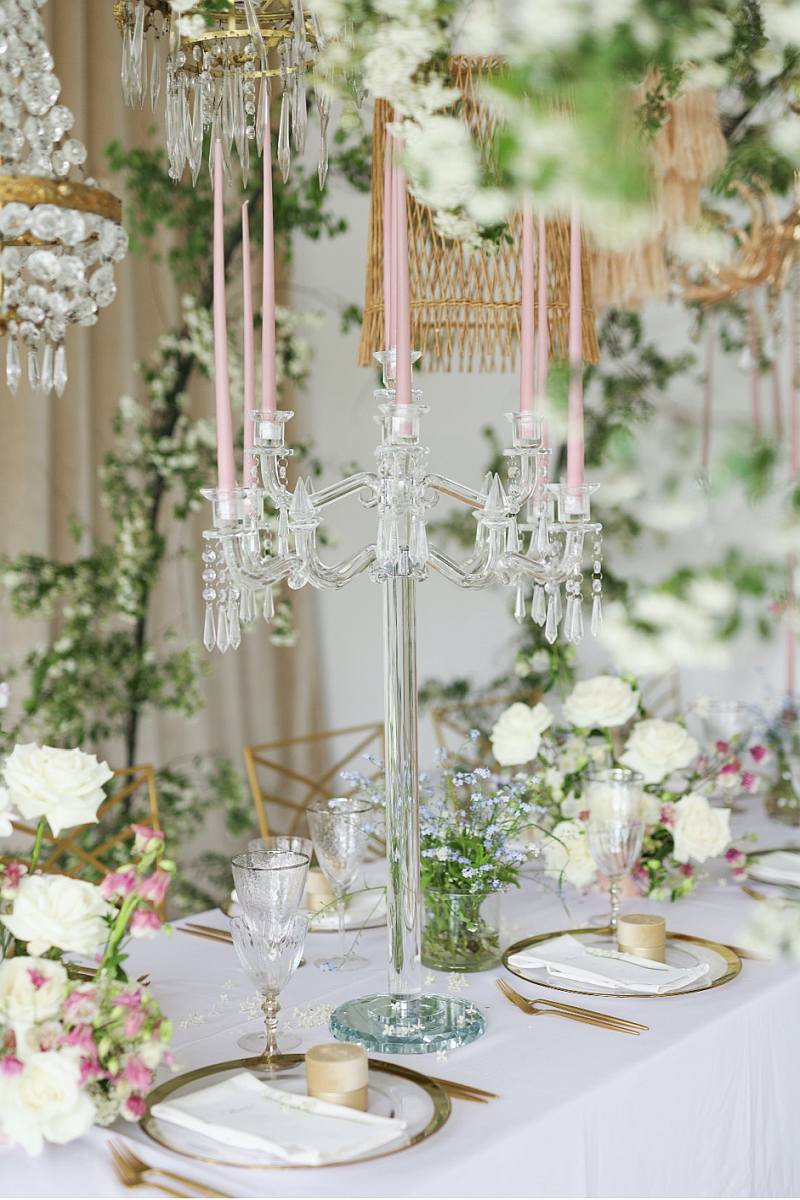 They come in many different designs that guests will take time to glance at. This article will also help you get started with the right types of candle holders, choosing the right size and decorations, tips on choosing an appropriate holder, and more!
Crystal Glass Stick Candle Holder
These chic crystal glass stick candle holders, made of high-quality crystal glass, are an ideal choice for adding a touch of luxury to your high-end dinner parties and celebrations. If you're looking for classy candleholders for your home or any other event, these crystal glass taper candlestick holders are perfect!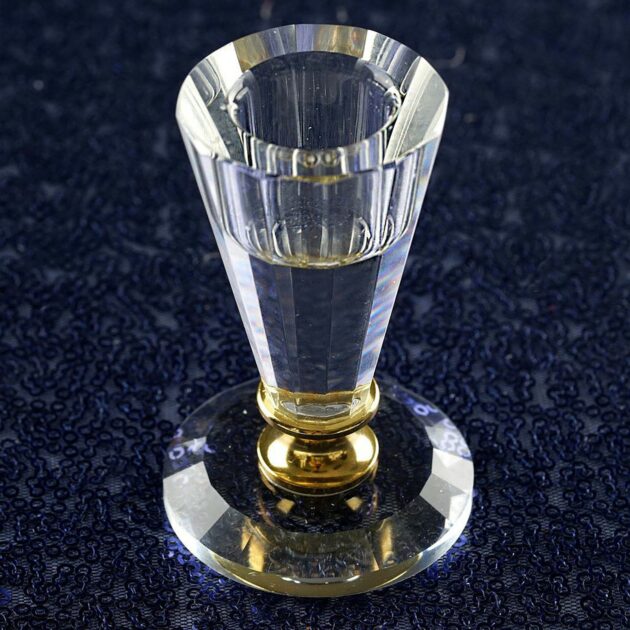 This candle holder has a polygon cut glass holder and a gold metal stem that adds an extra dose of chicness and timeless beauty. To add a more stunning statement with this candle holder you can place decorative mirrors while pairing them with other glass accents to create a beautiful candle display.
Crystal Chandelier Taper Candelabra
Add a dash of dazzling elegance to your table décor with gold metal candelabra stick candle holders. Combining the lustrous sheen of glistening glass with stunning acrylic diamond crystals, this is a true emblem of regal opulence. This candleholder has a large cup in the center and four smaller holders stretching from its sides.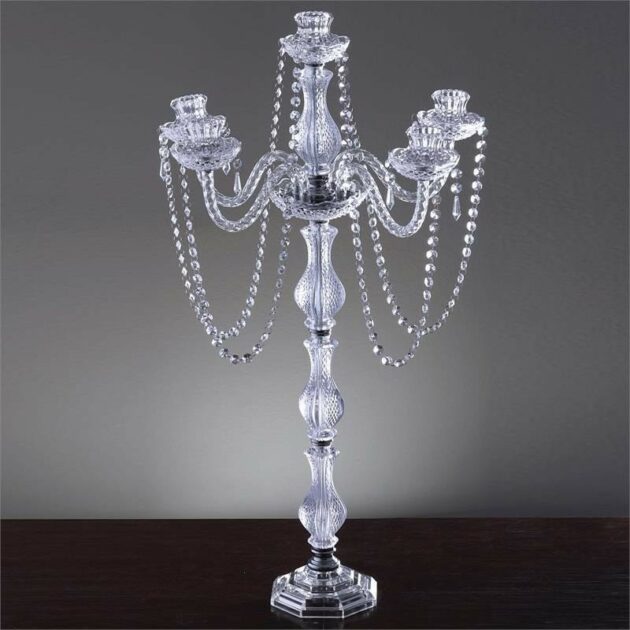 The ethnic design is enhanced with deluxe diamond crystals and an imperial glass finish. Not only will this candle stand add a royal touch to your table decorations but will also add a dramatic flair to the ambiance. The ornate middle holder can be filled with flowers, kissing balls, acrylic ice crystals, LEDs, or silk rose petals, whereas place taper candles on the side holders to add a magical charm and alluring beauty to your table décor.
Gold Baroque Metal Taper Stick Candle Holders
Candle holders are a fantastic way to add a warm and cozy feel to any room. They're perfect for creating a romantic atmosphere. These vintage style candlestick holders are the perfect choice for eclectic or countryside themed interior designs.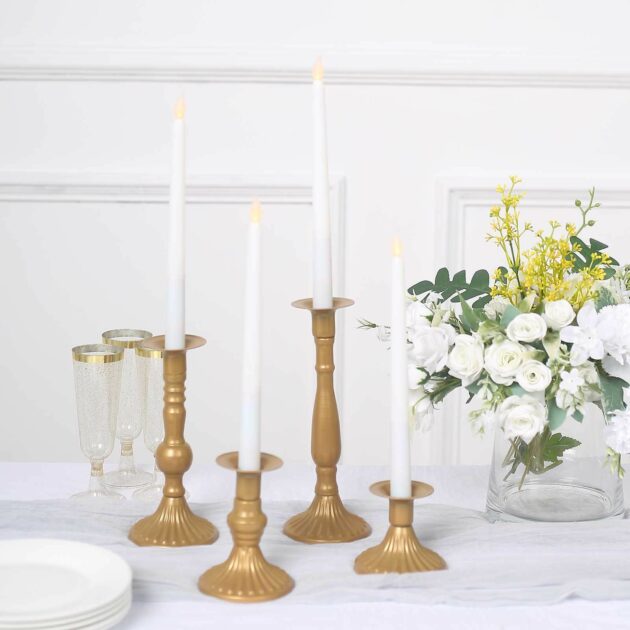 From the country kitchen to the elegant living room, these baroque-style candle stick stands are made of metal with a vintage brass finish and are a piece of artwork. Each set includes four taper candlesticks, allowing you to create a stunning centerpiece for your dining table or mantle. These candle holders are a must-have for any decor enthusiast due to their beautifully crafted and elegant vintage design.
Gold Metal Geometric Taper Candle Holders
Boasting a sleek and minimalistic appeal, these gold metal geometric taper candle holders will create a beautiful, unique look in any room of your home. These exquisite geometric taper candle holders feature heavy duty metal construction with brass trim and a stylish structure. They will add a touch of sophistication to any space.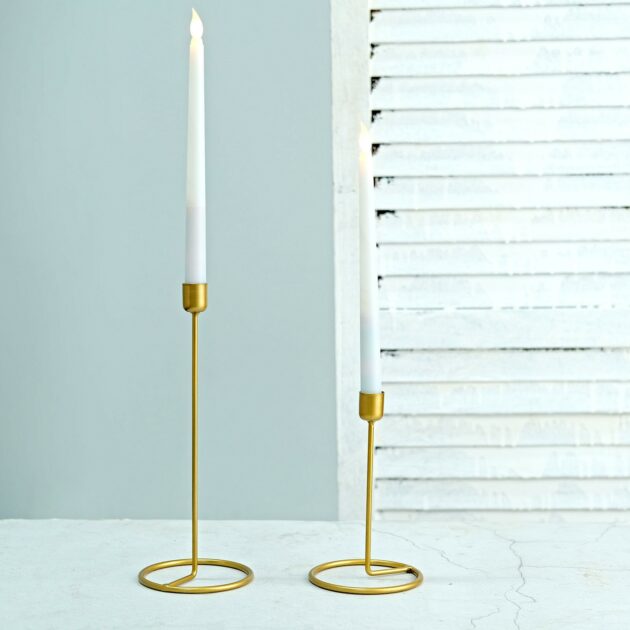 These taper candle holders are made of metal and will add a touch of elegance to any room. The modern style structure beautifully highlights the sturdy golden layouts. Whereas, the round splayed base provides firm and guaranteed support for your candles and decorations. The contemporary design will elevate your tabletop decor for any dinner party or special occasion.
Clear Crystal Glass Hurricane Taper Candle Holders
Candle holders are a great way to decorate and make your space feel warm and inviting. Not only do they add some height, making it feel less cluttered, but they also create a focal point in the room.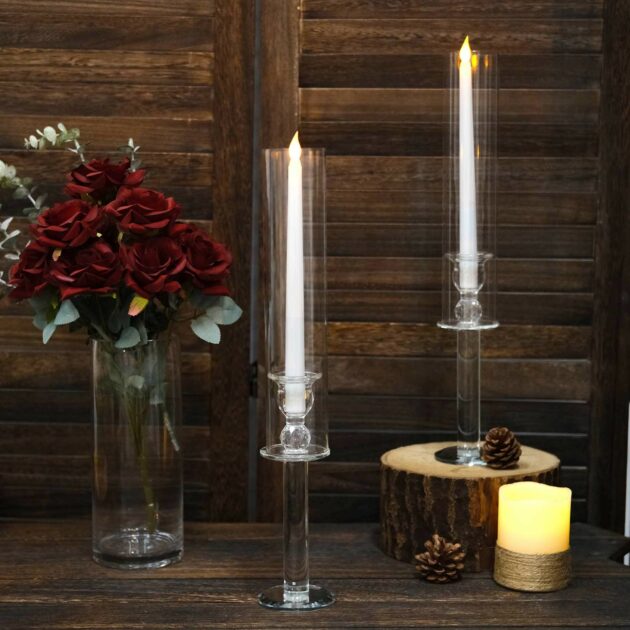 Clear crystal glass hurricane taper candle holders are one of the most popular designs in every home. The simple design complements any decoration, and the hurricane glass tubes add a touch of elegance. This candlestick holder is sure to impress, whether you're looking for a unique way to beautify your home or the ideal gift for an adored one. They will surely impress your guests with their simple yet glamorous designs.
Black Candle Stick Holders
They can be used for both classical and modern interior design, and can also be used outdoors as well.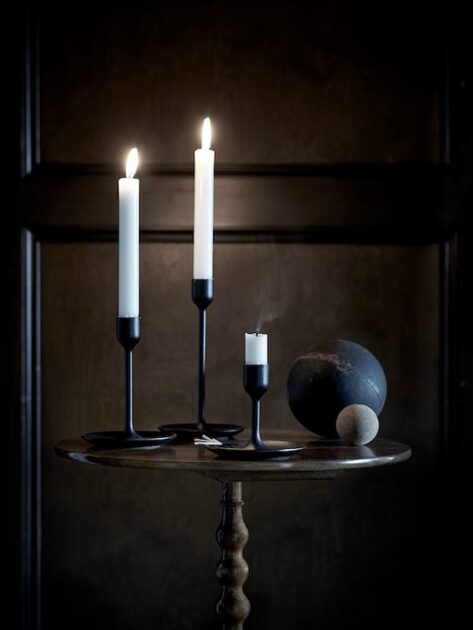 Look at these candle stick holders!!!! I want! pic.twitter.com/eRQYuaWc2i

— SoulshineHealing (@SoulshineHeali1) August 3, 2022
Brass Candlestick Holders
Brass candlestick holders are a timeless classic that can add a touch of elegance to any room.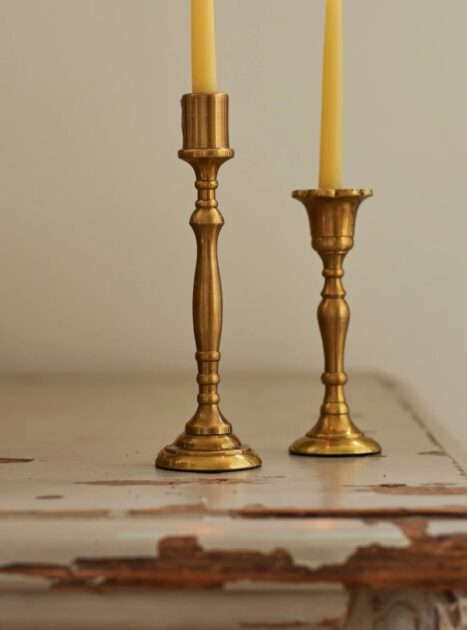 rose bud candle stick holders ✨ pic.twitter.com/XuJXXar1hC

— ✧🫧🪩 (@matchalimonada) February 3, 2021
Conclusion
When designing your home, you want nothing but the best. Candle holders can give your home a sense of beauty and sophistication. They come in many different styles, so you can choose the one that best suits your decorating scheme. These stick candle holders always look great on any table setting. The great design and styles will make your tablescape look fancy. It can be difficult to find the right candle holders for your home, but by looking at these designs, you can narrow down your options. So, to add elegance to your interior design, choose the best candle holder.