Are you looking for different ways to decorate a dining table with candle holders? Create welcoming spaces with a cozy touch in your dining area and illuminate your space using candle centerpieces to exude positive vibes. It seems like such a simple thing to add candles to your dining table.
They improve the overall vibe and mood of the surroundings. Design your dining table with an elegant touch using candles and candleholder stands. Any occasion or event can be brightened by incorporating them into your decor.
How do you Decorate Dining Tables with Candles?
Arranging candles with decorative candle holders illuminates the space by providing a warm and natural glow, creating a captivating effect. To make the dining room space look more inviting and delightful, there are numerous ways to arrange unique decor items in an attractive style. Below are some unique candle holder centerpieces that may be used to enhance a dining table.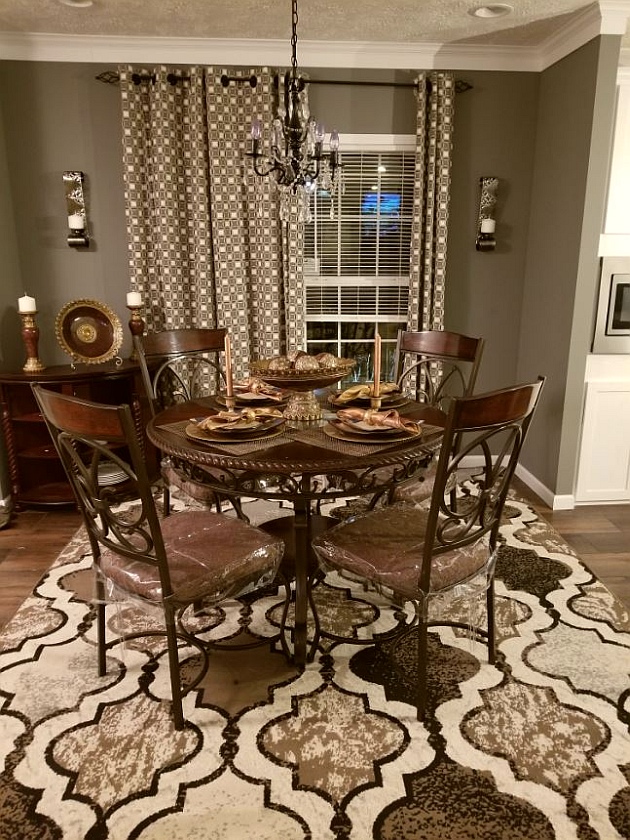 These unique candle stands will give your event tablescapes a grand touch and fascinating appeal. They are also an ideal and thoughtful gift item that is both useful and decorative. So, if you want to create a beautiful and romantic table setup, then this post will guide you about the right candle holders for your tablescape.
Long Stem Cylinder Glass Vase Candle Holder Set
Placing candles on tables adds a decorative touch and tells your guests that they're special. The clear long-stem cylinder vase glass candle holder set is one of the perfect dining table centerpieces. Glam up your table with these sleek glass cylinder cups held by solid glass stems with a double spherical design that enhances the charming appeal of these candle holders.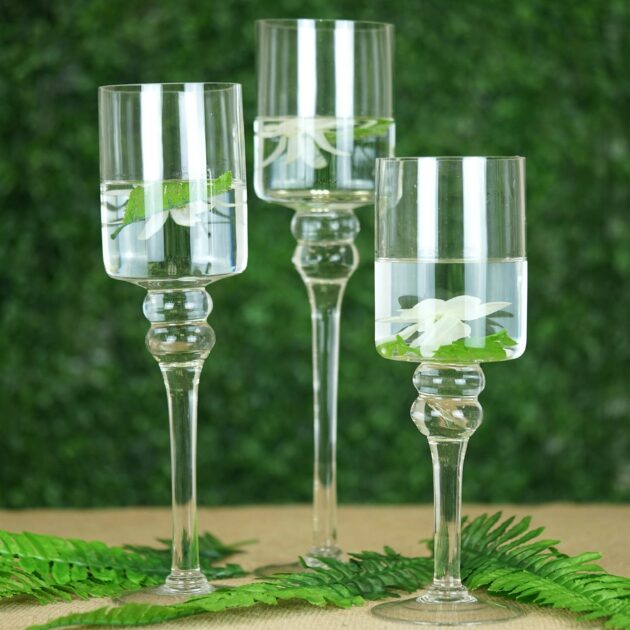 You can fill those glasses with pearls, candles, fresh or faux flowers, stones, or any other decorative item for an additional enchanting style. This candle holder set is both decorative and functional. With a flared flat base that supports your decor and prevents accidental toppling, these candle holders will effortlessly add a magical flair to your tablescape.
Gold Taper Arm Cluster Candle Holders
Adorn your dining table with these arm-cluster gold taper candle holders. Decorate your dining table with these beautiful candle holders that serve multiple functions. Every edge of the table will have sparkling candlelight thanks to its cylinder cluster design, which will make any dinner party wonderful.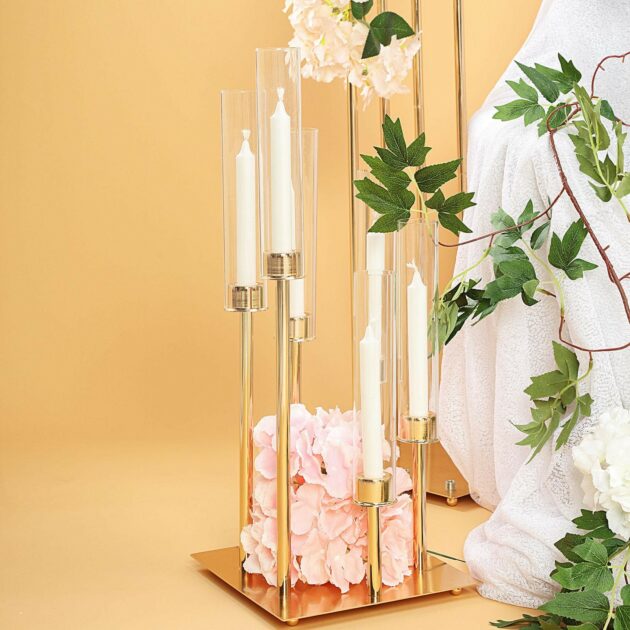 The unique form and vertical arrangement work beautifully as dining table accents, drawing attention to the gold metal base and tall candle arrangements. They have an enduring charm and also make excellent floor accents. These adorable accents will also give the best look at the event party and make a perfect centerpiece.
Gold Metal Cage Amber Glass Votive Candle Holders
Beautiful centerpieces, such as the amber votive candle holder, can transform an ordinary tablescape into a stunning one. This gold metal cage amber glass votive candle holder will work as an ideal table centerpiece, creating a great ambiance in the dining room. It features an amber glass votive candle holder with a golden cage.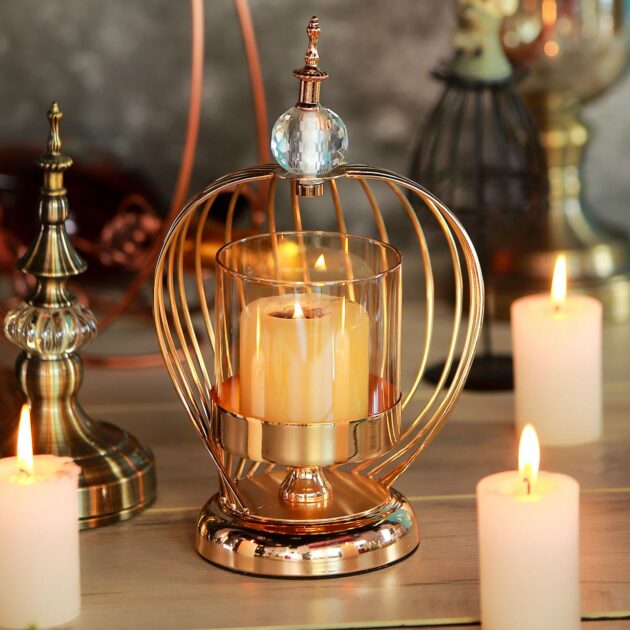 This fanciful candle stand will finish off the stylish look of your tabletop with its cute metal cage frame design, clear acrylic faceted ball, and baroque metal tip. By putting festive decorations on the detachable middle amber-tinted glass holder, you can customize your dining table centerpieces. This item will undoubtedly add an impressive style to your dining table.
Braided Burlap Wooden Pillar Candle Holders
Candles are always a good choice for centerpiece displays since they add style and help boost the aura at the dinner table. If you're looking for something that's versatile, this braided burlap wooden pillar candle holder will add ambiance to the dining room. With this wooden candle holder set, you can create a cozy and comfortable atmosphere for your dinner party.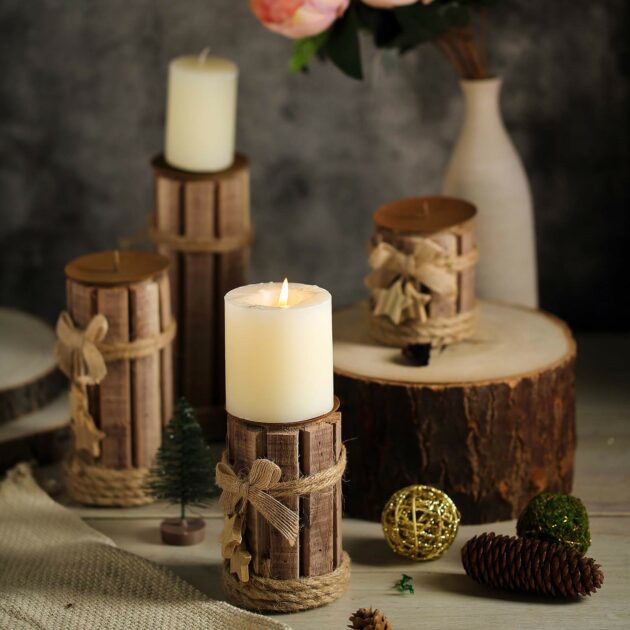 They feature rustic wooden pieces clustered together, holding metal plates. These votive candle holders will create a perfect harmony of elegance and festive sparkle. With their natural wooden texture and rugged finish, these charming and warming-style candle holders will bring cozy calm to your dining table decorations.
DIY Decorations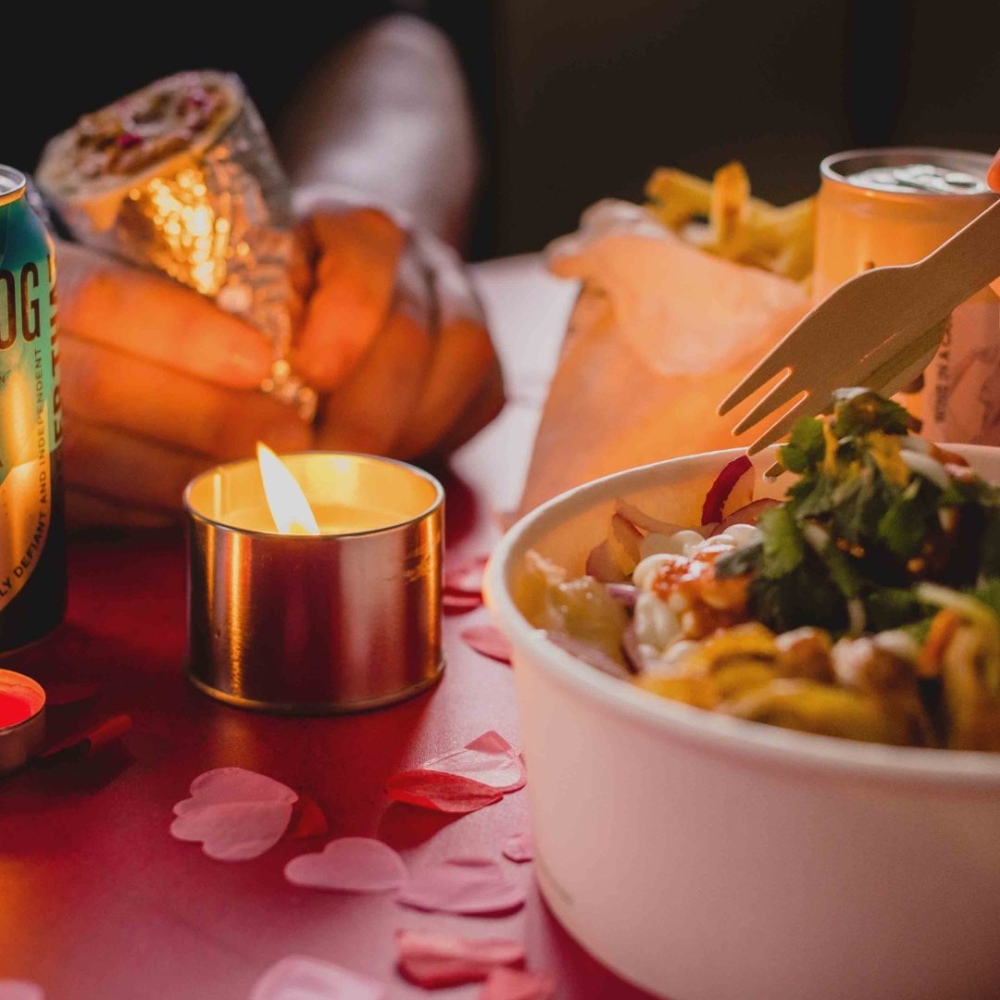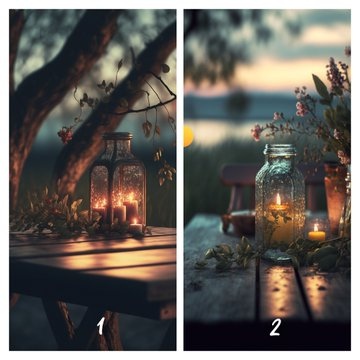 Use Multi-Coloured Details

Why leave the small details behind? You can use colorful candle holders to decorate your dining table or hangings such as potted plants and lamps. This beautiful decoration adds charm to your interiors and highlights the fun-filled look of Holi. pic.twitter.com/mUKCqBaRE1

— Ankit Kapoor (@Ankitkpor) February 17, 2023
Conclusion
By displaying these alluring candle holders, you can add a personal touch to your home. You can use these as centerpieces on the dining table to create ambiance and tantalize your guests with their elegant designs.
These unique candle holders not only provide a secure base for your candles, but they also add an overall elegance and vibe to the environment. They will complement the overall design of your dining table, making it more attractive with the right decoration. Fashioned in a fine manner out of good quality materials, they are the best gifts to grace a prosperous home.