While Candle holders in general are beautiful home décor products, votive candle holders come with a sense of spirituality too. Their purpose is to hold a candle which is being burnt as an offering or as part of a prayer and hence people do not look at them as mere home décor products.
Best Hanging Votive Candle Holders
So when they choose a votive candle holder, along with style and beauty they also look out for a soulful connection too. And the hanging votive candleholders ensure that they serve all of these purposes with perfection.
These votive candle holders come in different types and shapes such as the glass, metallic, wooden hanging votive candle holders etc., and let us look at them all in detail about which ones suit which places better.
Glass Candle Holders
The glass hanging votive candleholders are the most prominent type that is used in the hanging candle holder category. And these are mostly used in houses because of their easy to use nature and elegance.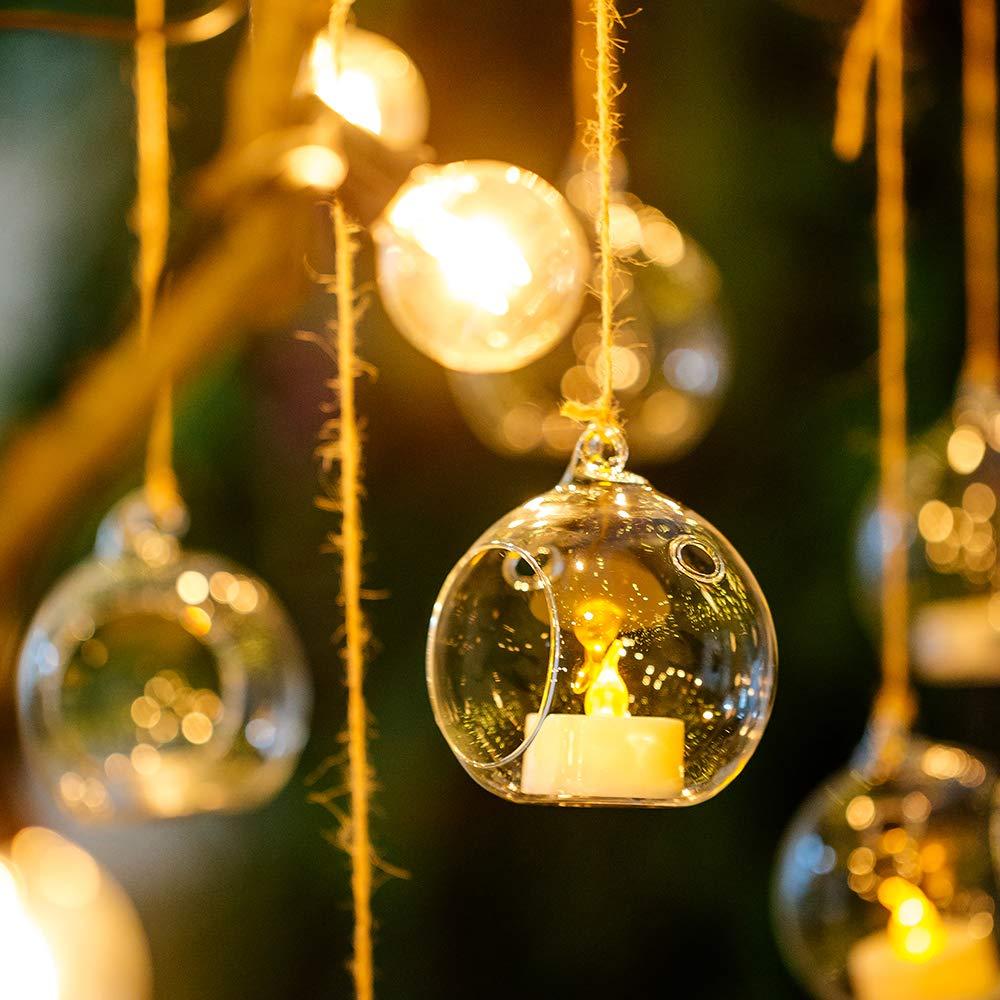 The hanging glass candle holders are mostly tied around with jute ropes connected to the ceilings. These votive candleholders come up with many artistic designs and paintings on them and they look astonishing as the candle flame passes through those paintings during the evenings.
a sense of spirituality…
Certain people buy clear glass hanging votive candle holders and they paint themselves using acrylic paints to feel satisfied with their personalized creative touches.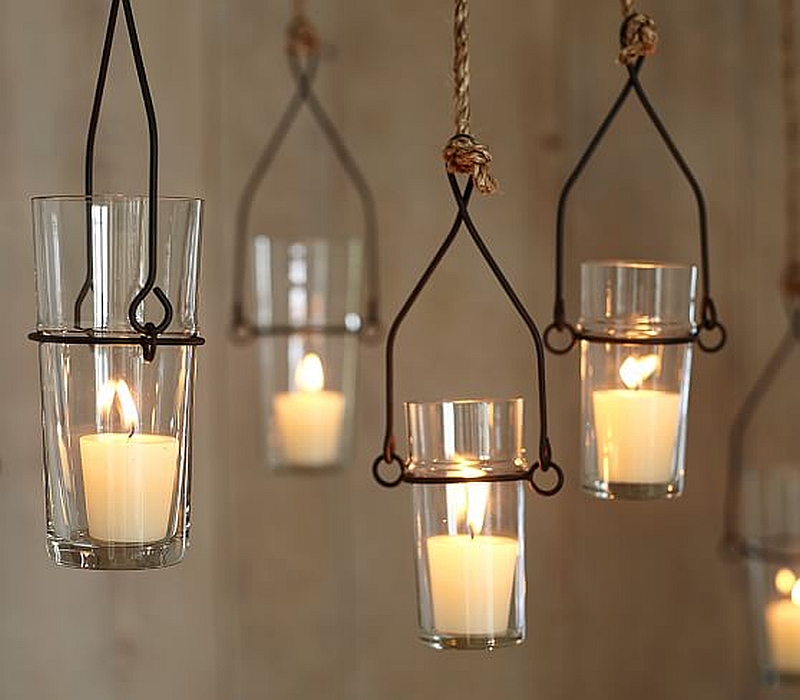 The other reason why hanging glass votive candle holders are easily seen in most houses as décor items is because they are easily available at houses as well. Any unused old glass jar in the house can be converted to a hanging votive candle holder.
A jute rope and some paint designs on the outside of the glass jar are all that take to make those beautiful hanging dazzlers which light up your houses with great eloquence.
Metallic Candle Holders
The hanging metallic votive candle holders add a royal touch to the place where they are being used. They are mostly used in churches because of their intrinsic and detailed designing work.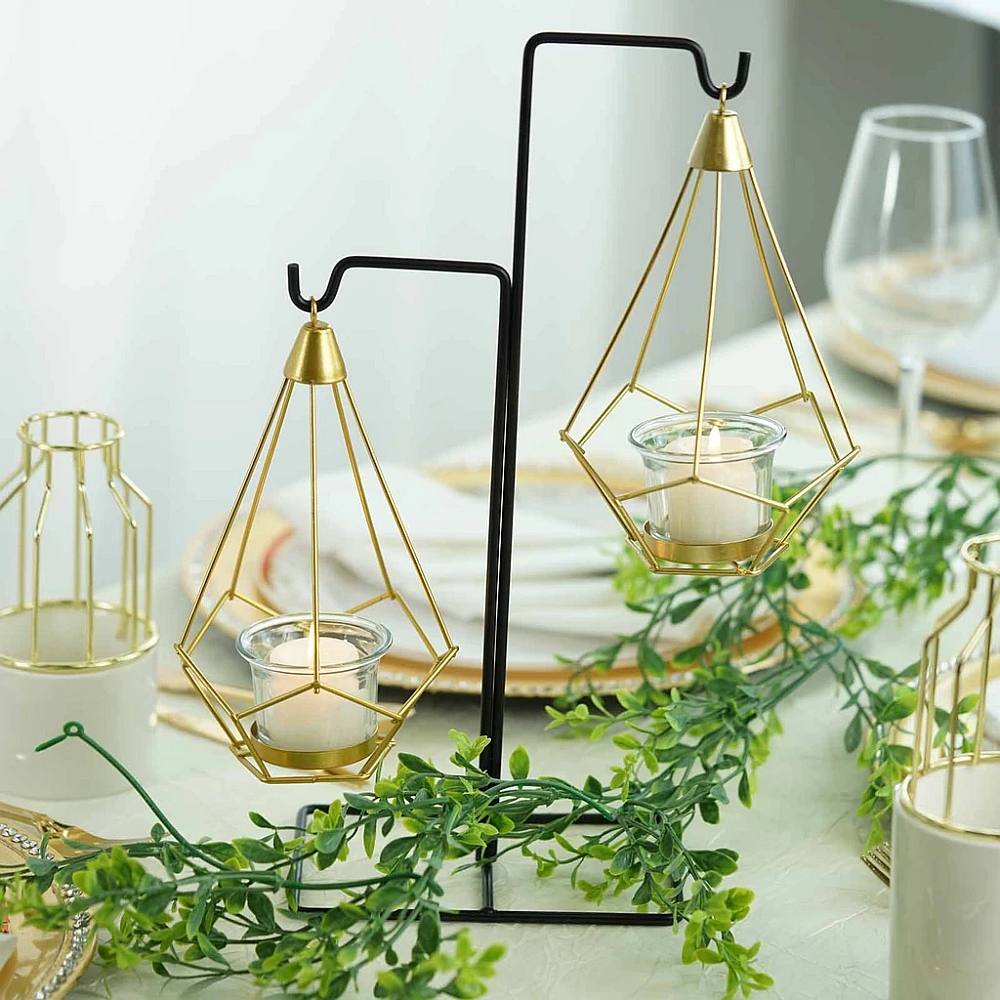 They are not fondly hung at houses because of their heavy nature since metal is involved in the making and also might cause some mishaps when not handled with care.
…they also look out for a soulful connection too.
These metallic votive candle holders are mostly made with vintage looks because of the history involved as the roots of these votive candle holders date back to the churches of the European Middle ages.
Though technology today has enabled the metallic hanging votive candle holders to be made in various designs and sizes, the cultural and the traditional aspects are also being upheld alongside.
Wooden Candle Holders
The hanging wooden votive candle holders exude natural beauty along with elegance and subtlety. The wooden candle holders are made with simple designs on them and are used in many houses as well as at prayer halls.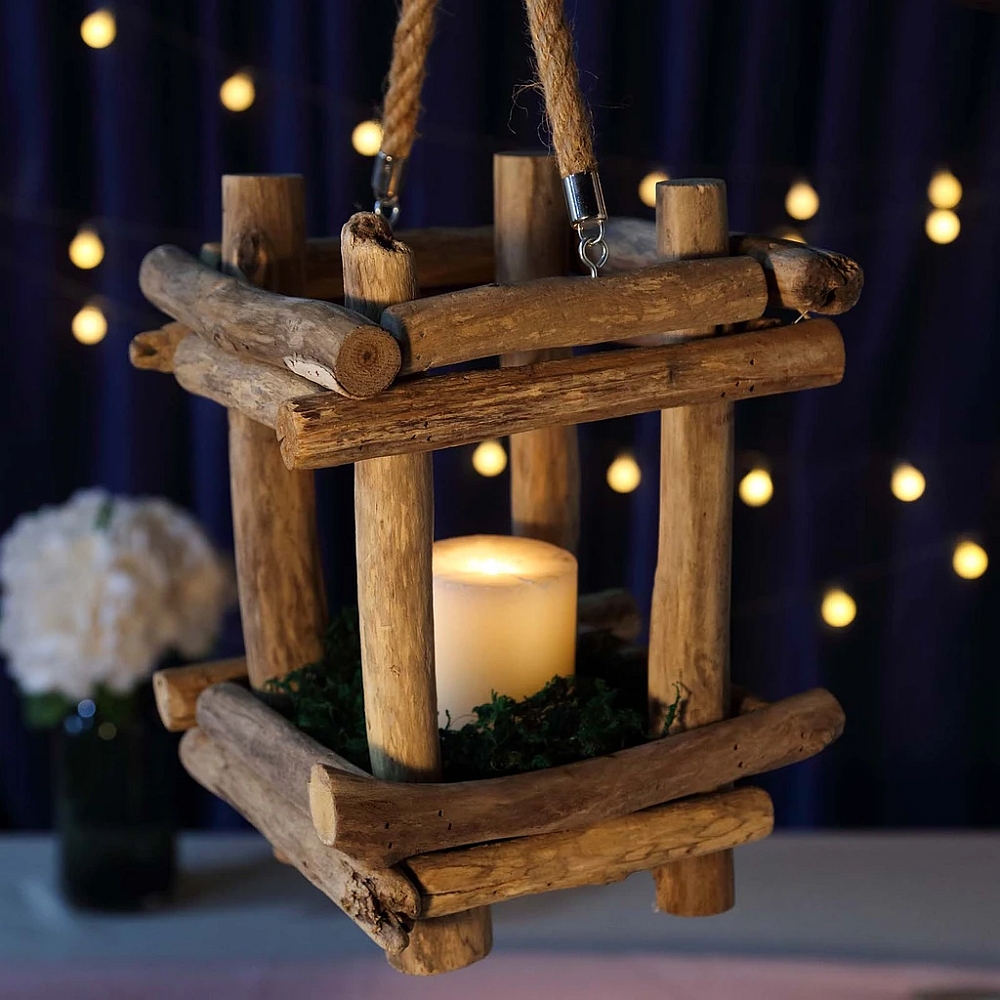 Votive candleholders are always special to people because of the spiritual reason involved with it and hence these wooden hanging votive candle holders strike a chord with them as they are able to feel Mother Nature's presence along with their prayers and offerings.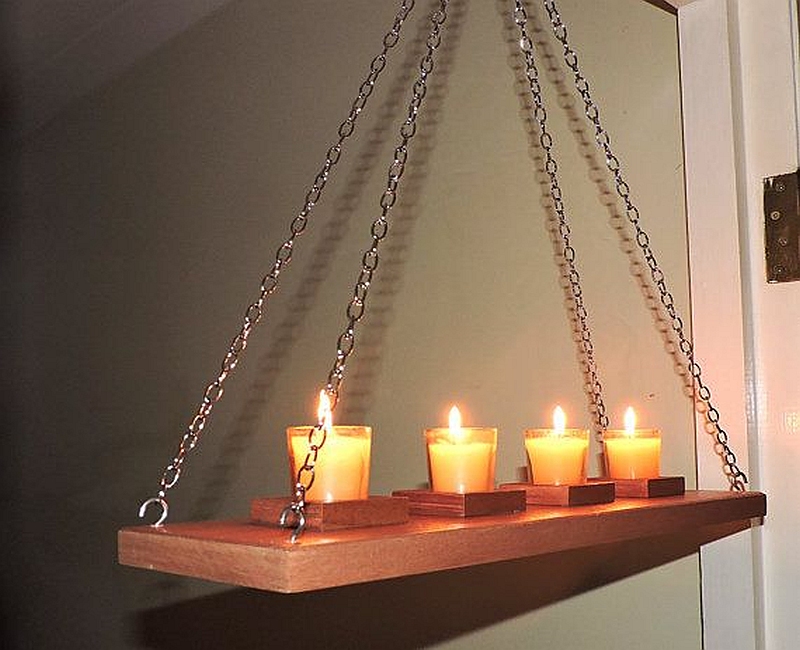 These votive holders are mostly made with strong Birchwood or with soft Driftwood.
But at times people who have eccentric carpentry skills or a knack for arts and craft activities make wooden votive candle holders from leftover wood pieces or old wooden articles or furniture available at house.
Finally
Hanging votive candle holders are always exceptional irrespective of whether being hung at houses or at churches because of the purpose they serve. These votive candle holders are amazing products of home décor but since people feel a soulful connect towards spirituality through them, is a statement of truth and that adds more value to these items.