Candle holders can be used to create a romantic and elegant ambiance at weddings and are a beautiful addition to the festive decor. Not only do they ooze sparkle and glow into your event decor, but they can also help set the mood for the entire event.
Whether you're looking for a simple candle holder to set on each table or something more elaborate, there's sure to be a style that matches your vision.
Unique Candle Holders for Weddings
When it comes to candle holders, there are a lot of different designs out there. You can find candle holders that are made from a variety of materials, including glass, metal, wood, and ceramics.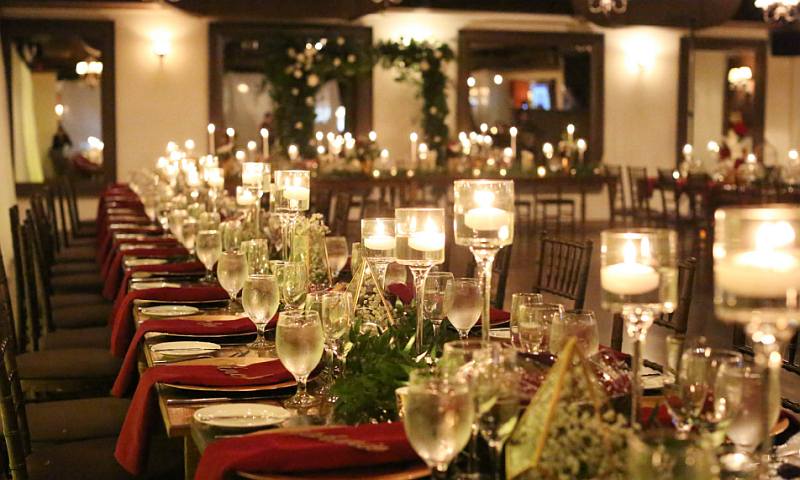 There are a lot of stylish shapes and sizes to choose from which can be used to impart a majestic allure to the wedding decor. And, they can also be decorated in several unique ways to match the theme or style of any wedding. You can use them to hold both real candles and LED candles.
So how do you know which candle holder is the right one for your wedding? With so many different design options available, it can be difficult to decide which ones are right for your big day. That's why we've put together a list of the top five glamorous candle holder ideas for weddings that will augment the visual interest of your decor. Read on to learn more!
Clear Glass Votive Candle Holders
Votive candle holders are a popular choice for weddings as they are relatively inexpensive and can be used in a variety of ways. These holders are an excellent way to exude shine and sparkle at your event.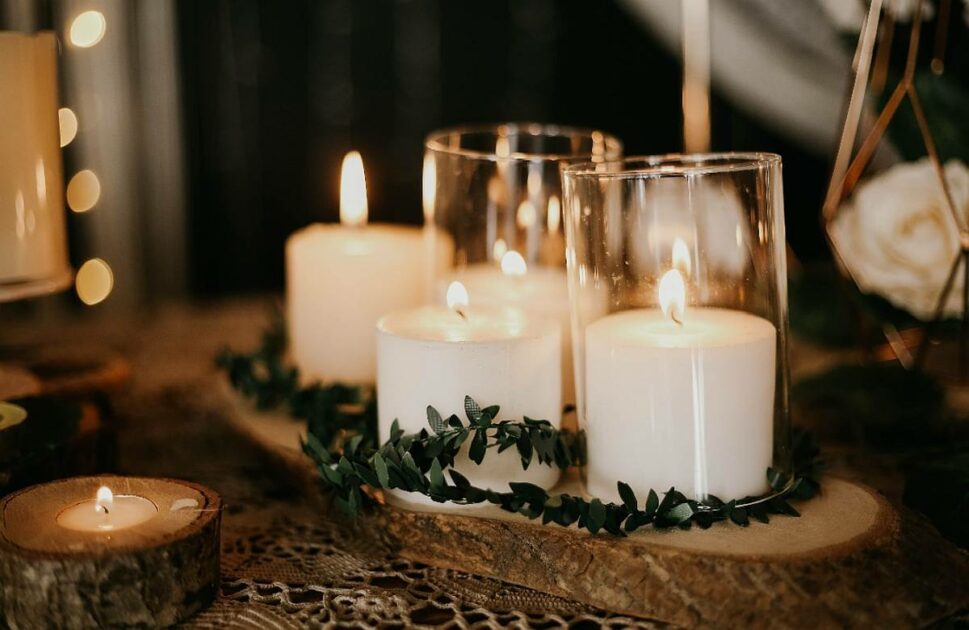 They are small and unobtrusive, yet they make a big impact on the overall look and feel of your event. They can be placed on tables, windows, or at any other location where you would like to add a bit of ambiance.
You can also use them to create a unique focal point for your reception tables. For instance, you could arrange these clear glass votive candle holders in the shape of a heart. Or, you could use them to spell out "Mr. & Mrs." or "Love". However you choose to use them, they are an easy way to elevate your decor to a whole new level of glamour and grandeur.
Tall Gold Pillar Candle Holders
Pillar candle holders are another popular choice for weddings as they are a beautiful way to bring light and dimension to your wedding decor. Whether you use them alone or in combination with other centerpiece elements, these holders can help create a truly stunning display.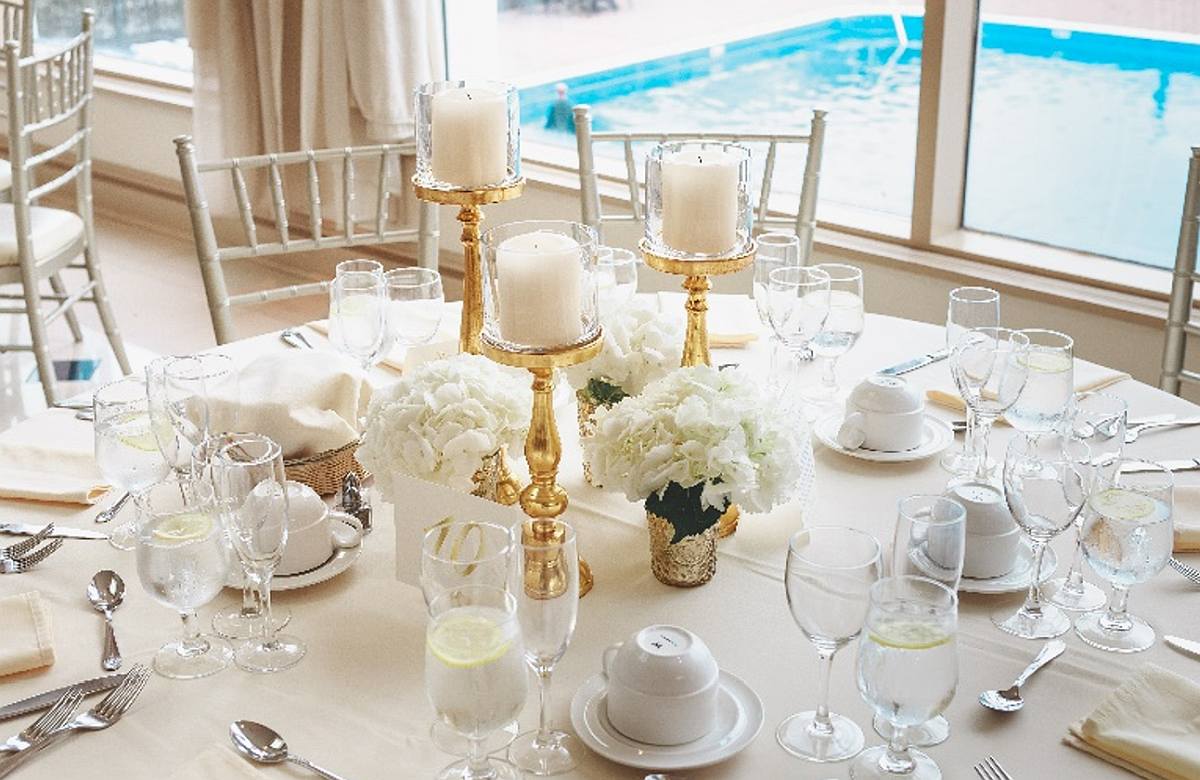 For a classic appeal, you can opt for these tall gold pillar candle holders as they look extremely attractive and will surely catch the eye of every guest. You can also arrange them in varying heights to exude a sumptuous allure. Whatever your vision may be, tall gold pillar candle holders are an elegant and easy way to impart a dreamy touch to your big day.
Crystal Glass Taper Candelabra
Candelabras are a popular choice if you want to impart magnificence and grandeur to your wedding decor. These elegant pieces are a timeless and elegant choice and can be used as centerpieces, aisle markers, or even as part of the ceremony itself. In addition to their classic good looks, candelabras also have the advantage of being highly versatile.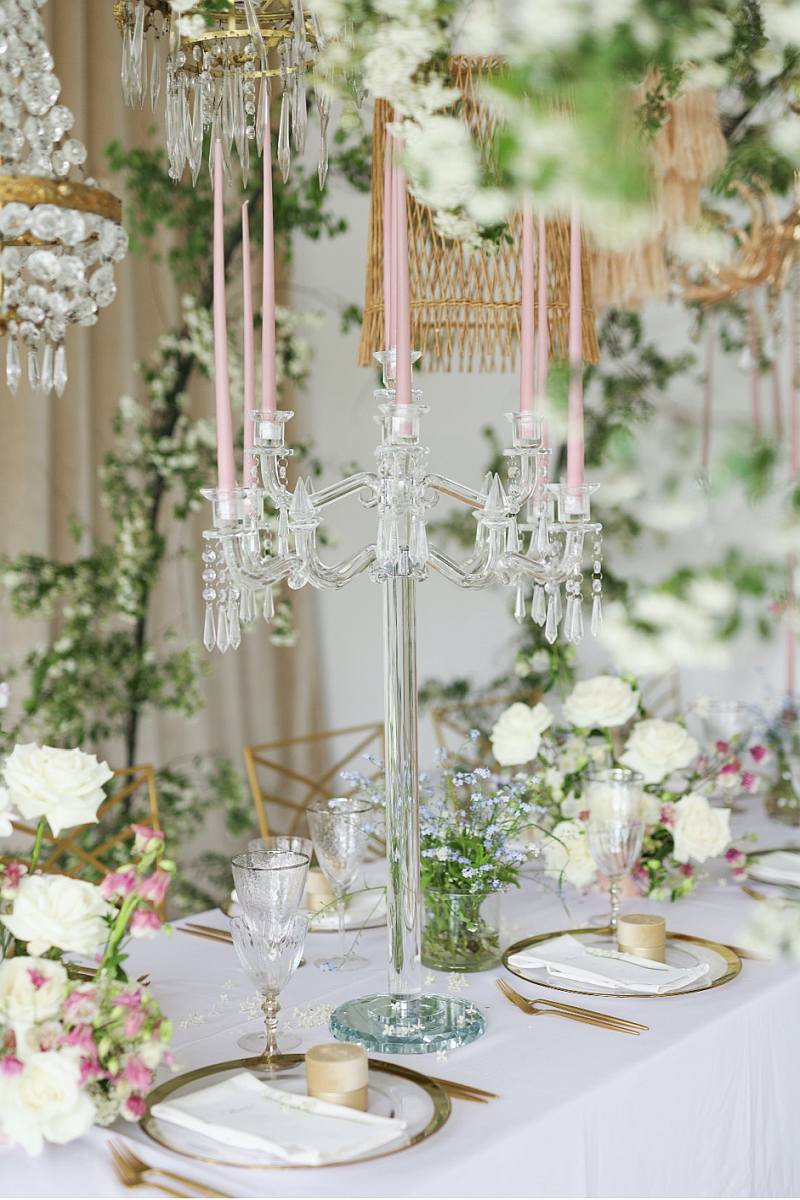 They can be dressed up or down to suit any style of wedding. If you're looking for a way to add a little extra romance to your big day, opt for this modish crystal glass taper candle candelabra with gem-cut chandelier chains as an exotic centerpiece.
Floating Vase Candle Holders
Floating candle holders are a simple yet captivating way to impart a romantic allure to any wedding decor. For an eye-catching display, place the floating disk candles in clear glass vase candle holders that are sure to elevate your event decor up a notch. Moreover, being a gorgeous decoration, they can also be used to create a unique ambiance for your wedding reception.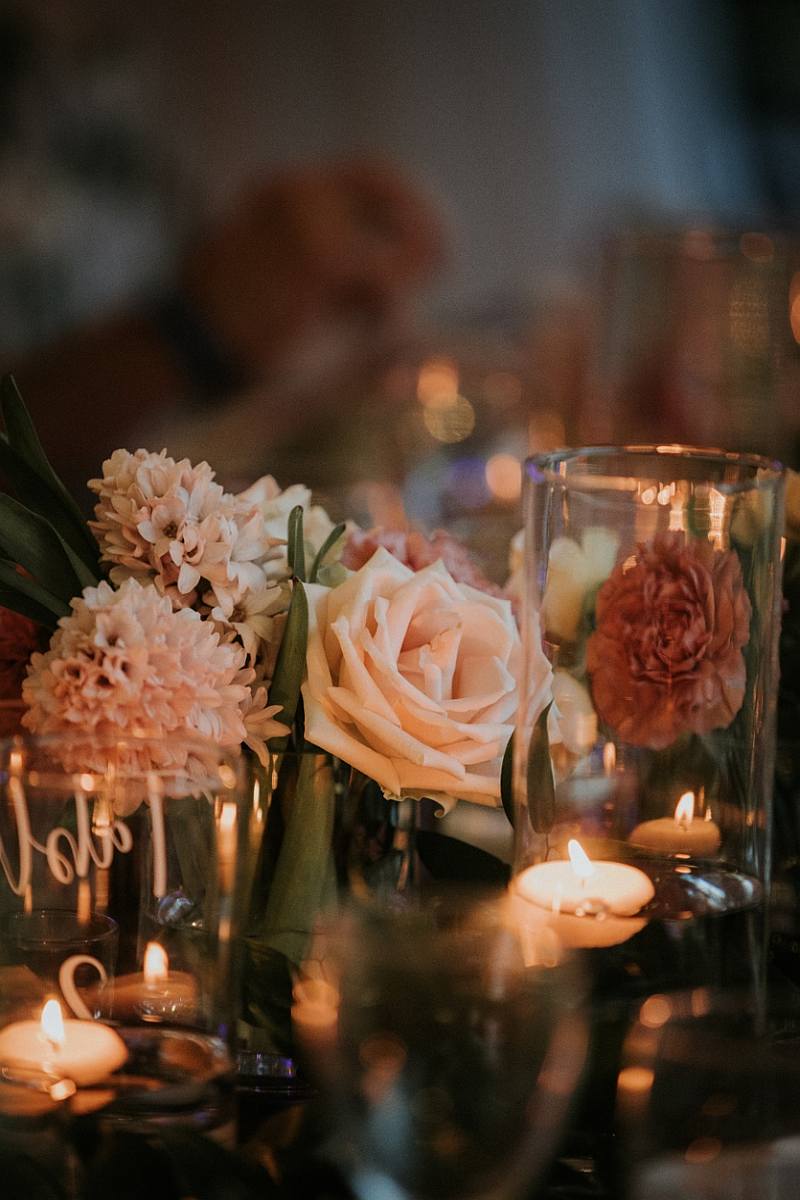 You can place floating candles in these clear cylindrical holders arranging them in front of the backdrop or the sweetheart table. The soft light of the candles will create a warm and inviting atmosphere for your guests, making your wedding an event to remember.
Black Lantern Candle Holders
Lantern candle holders can be used as centerpieces or as part of the aisle decorations, they are sure to impart a touch of class to your big day. They can be used in a plethora of ways to create unique looks. If you want to exude a romantic vibe, cascade strings of beads or crystals on top of black candle lanterns.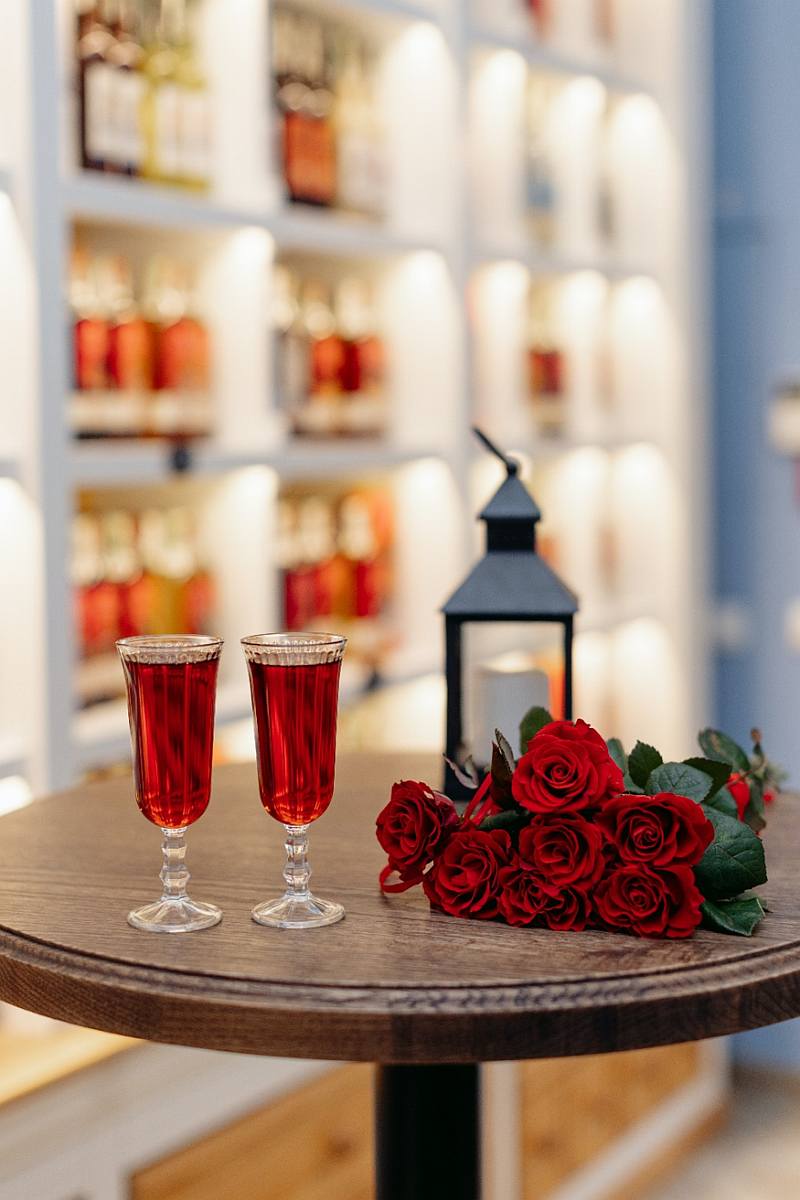 You can also use them to add a bit of drama to your decor by suspending them from the ceiling while placing them on the ground can give your reception area a worldly feel. No matter how you use them, these candle lanterns are sure to make your wedding decor shine.
Stores
Social
Tea Light & Votive Candle Holder – Handmade Decor – Lotus Flower – Gift Keepsake – Housewarming Wedding – Resin Home Decor – Centerpiece by 7Six pic.twitter.com/tahozTx51p

— I Make Dope Things. 🌒🌪♋ (@SchmexyDork) November 13, 2022
Conclusion
Your wedding day should be one of the most special days of your life and making it extra special means paying attention to the small details. Making sure every detail is perfect can be a daunting task, but something as simple as choosing the right candle holder can elevate your event decor from drab to fab. As you can see, there are a variety of candle holder ideas that you can use for your wedding ceremony. Accessorizing candles with candle holders enhances their charm and imbues a dreamy flair into the atmosphere. We hope you enjoyed our top 5 favorite picks for wedding candle holders and found the perfect fit for you.