The soft flickering of candlelight not only imbues a charming ambiance but also helps to create peaceful surroundings. However, using candle holders to accessorize candles elevates the look of your décor. Among the different types of candles, votive candles along with votive candle holders enhance the charm of the interior and impart a warm and cozy ambiance to your space.
DIY Candle Ideas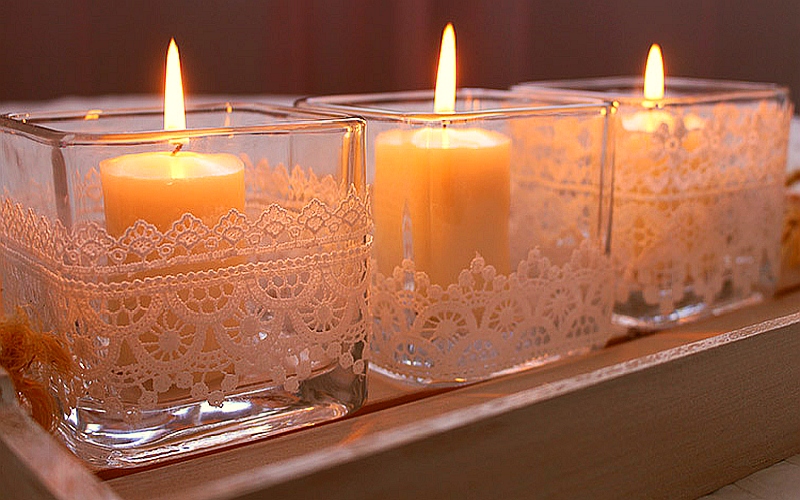 They are also a part of festive decors especially weddings, Christmas, family dinners and more. There is a wide range of decorative votive candle holders available in the market but you can also show your creative side and craft some amazing DIY votive candle holders.
In addition, there are many advantages of crafting as making votive candle holders is so much fun and many of the supplies required for DIY votive candle holders are most likely to be available in your home which makes it inexpensive and easy to do.
So, if you are looking for some wonderful and crafty ways to spruce up your votive candle decoration we have collated some fun and easy DIY ideas here that will inspire you for sure!
Fabulous DIY Votive Candle Holders
If you just love to work with your hands then you can craft some beautiful votive candle holders with simple everyday items around your house. For instance, if you have simple glass votive candle holders, turn them into glitter votive candleholders just by spreading some glue on the outer side of the glass holder and sprinkle glitter in the color of your choice to make a marvelous decor accessory.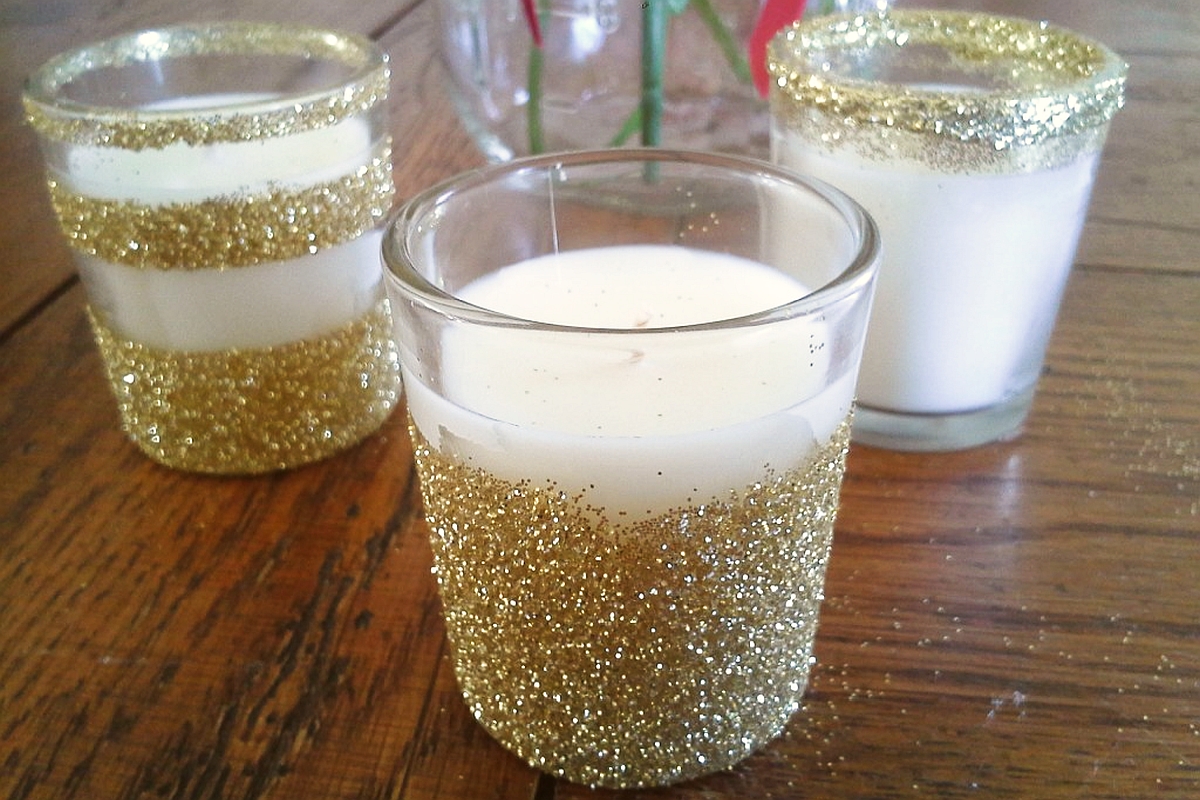 The glitter candle holders look great on tables at weddings or for any party décor and you can also use them as gift items. Likewise, you can craft your own crystal beaded votive candle holders by sticking some glass stones around square glass votive candle holders for an attractive table centerpiece. Another fabulous idea for DIY votive candle holders is to cover the glass holder with lace giving it a modish appeal.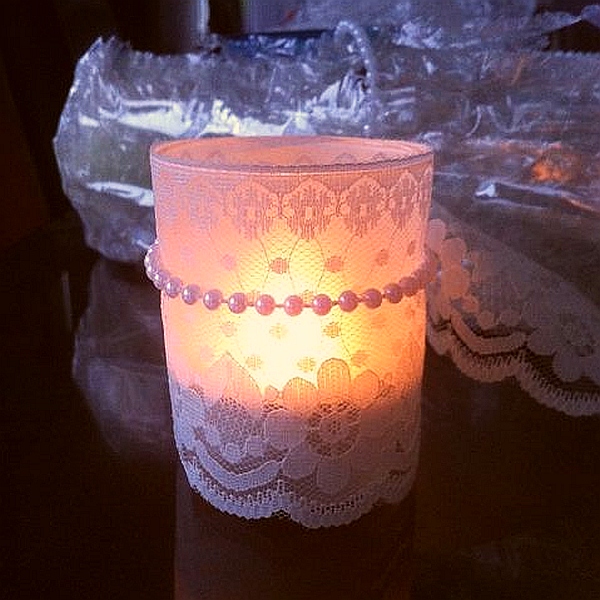 In case you want to add a rustic touch, you can wrap them with burlap ribbons as well. However, for a stunning décor piece, channel your inner artist and just paint your glass votive candle holders so they can impart a vibrant and artistic touch to your décor.
It's not always necessary to purchase a basic votive candle holder and then use it for crafting, rather you can easily convert some items to hold your votive candles. For example, mason jars are commonly available in every household and you can utilize them as lantern votive candle holders by adding a rope around its neck.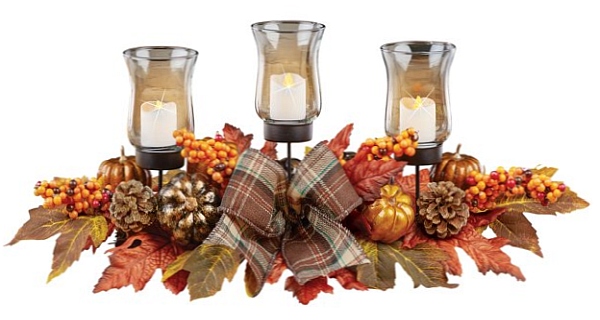 Also, you can paste some autumn fall leaves around a mason jar in order to create a fall votive candle holder. To energize the atmosphere, embossing a mason jar with vinyl letter stickers and then placing a votive candle inside it turns out to be a great idea. Furthermore, you can reuse your old glasses and convert them into attractive votive candleholders by using glitter, lace, glass beads, paint, photos, paper sheet cutouts, floral sprays and twigs.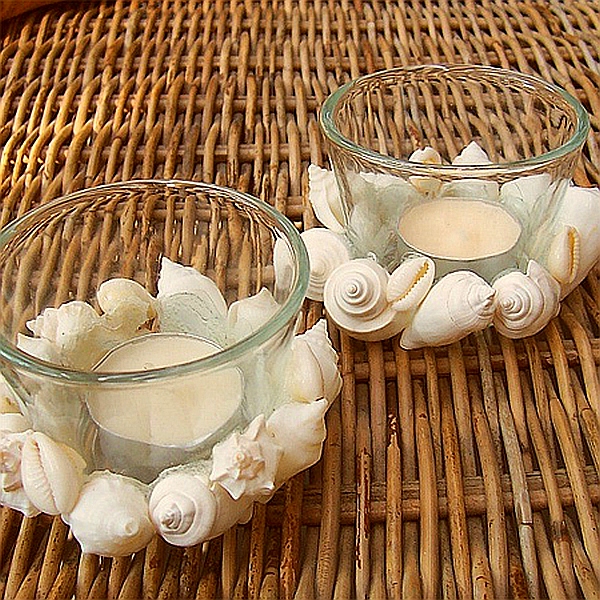 Similarly, you can preserve and display your collection of seashells by layering them on top of a small wooden base and an elegant beach votive candle holder is ready. There are a number of items including old spoons, CDs, tea cups, bowls and lace doilies that you can repurpose to effortlessly create your own votive candle holders.
Anyone else feeling energized by the Summer Solstice? Summer is our favorite time to go outside and collect flowers to make mini bouquets. A very simple DIY you can do with your leftover Lunarly Candle votive is to turn it into a mini flower vase! pic.twitter.com/ae8alYDAqN

— lunarly (@mylunarly) June 21, 2021
Upcycling A Votive Candle Holder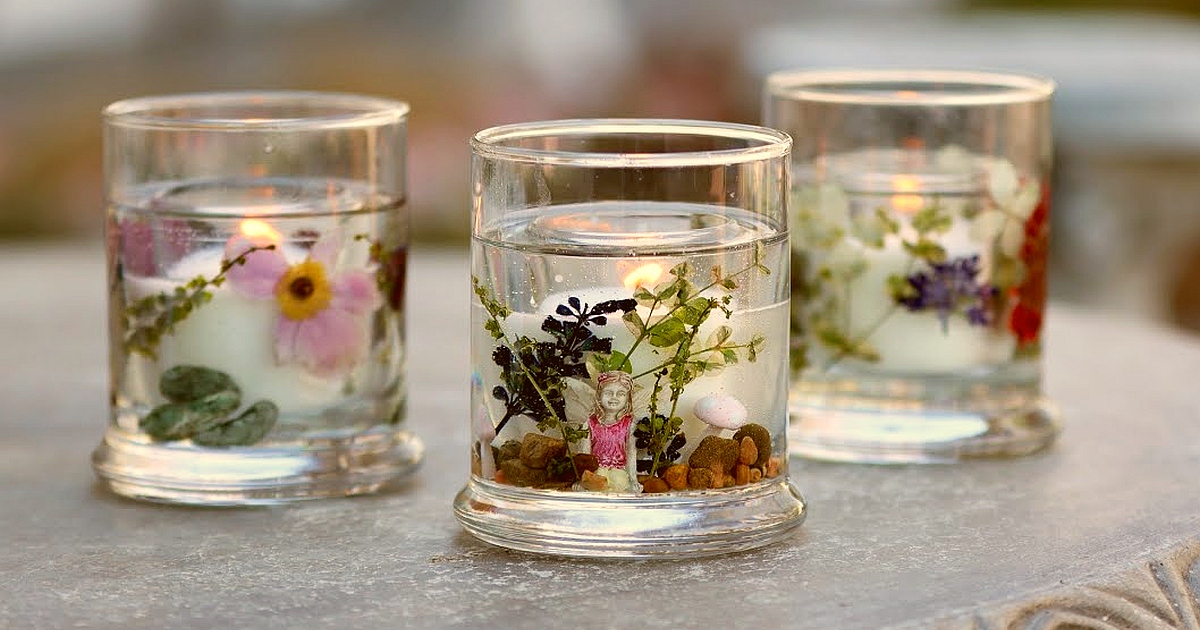 There is always room to give a fresh look to your existing interior by revamping some of its furnishings. Thus, upcycling a votive candleholder can be a simple solution to this and can be achieved by adding flowers, pearls, moss, leaves and stones to your votive candle holders.
Moreover, you can insert some twigs in a cylinder glass vase and put a small glass votive candle holder inside to grant a natural rustic flair to your candle decoration.
…using candle holders to accessorize candles elevates the look of your décor.
Conclusion
As they say, 'you can't use up creativity. The more you use the more you have.' So, unleash your creativity and turn your plain and simple votive candle holders into striking decor accessories. These are just a few inspirational ideas to craft and decorate votive candle holders, you can do as many variations as you want!'