Transforming your living spaces into serene havens of warmth and coziness can be achieved with jar candle holders. These charming luminaries have the power to transform any corner into a cozy haven that can bring the inviting ambiance of candlelight into any area of your home.
Whether you want to create a calming vibe for a relaxing bath or add a romantic touch to date night, candle jar holders are perfect for any occasion. With a wide range of styles and sizes available, you can easily find the perfect mason jar candle holders to match your taste and preferences.
Stylish Jar Candle Holders
From crafty hanging displays to ingenious seasonal switches, our focus is on turning these holders into creative masterpieces. In this blog, we're diving into the world of innovation, exploring endless ways to use mason jar as candle holders for your home decor.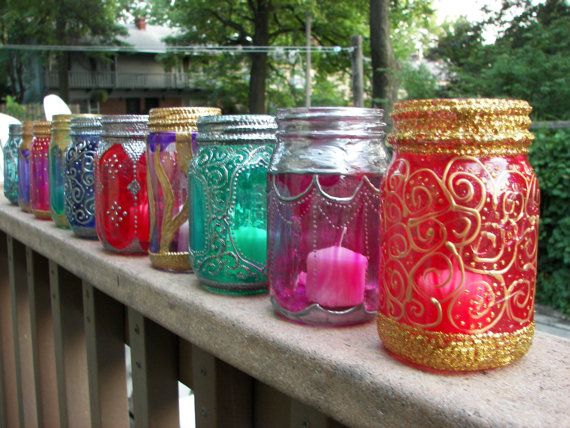 Centerpieces For Dining And Living Areas
When it comes to centerpieces for dining and living areas, DIY mason jar candle holders are a unique and eye-catching choice. You can easily create an arrangement with candles of varying heights and sizes in the jars to add visual interest. To elevate your centerpiece to the next level, consider incorporating natural elements like pebbles, sand, or flowers.
Glass jar candle holders
The combination of natural textures and the warm light of candles is a perfect complement to the rustic charm of jar candle holders. This is a simple and budget-friendly way to create a cozy ambiance in any space.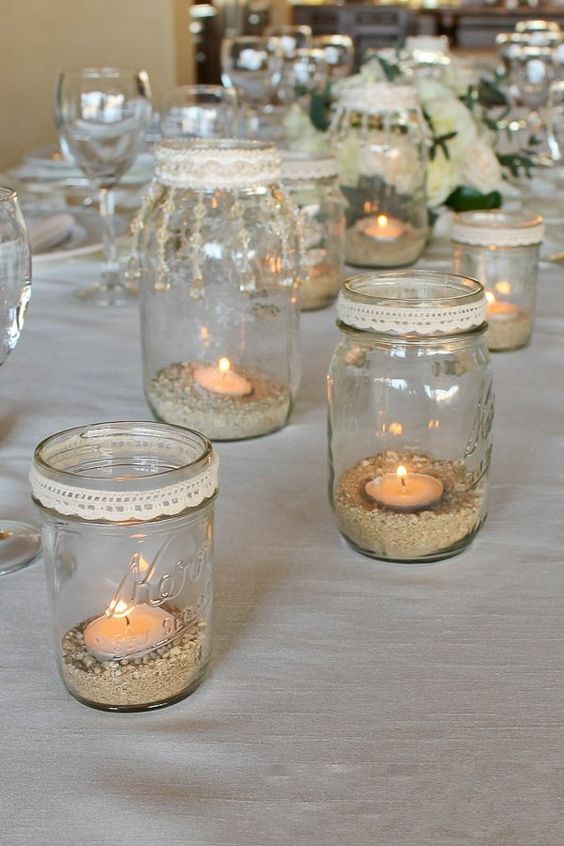 Hanging & Suspended Displays
Another way adds a touch of whimsy and elegance to your surroundings is by hanging your mason jar candle holders. Get hands-on with DIY techniques like twine, macramé, or sleek metal holders to suspend these charming luminaries. Imagine the gentle glow of candlelight gracing your patios, and porches, or illuminating the view from your windows.
Hanging Mason Jar Candle Holders
These suspended candle holders infuse a unique aura, enhancing both your indoor and outdoor spaces with an enchanting ambiance.
Outdoor Illumination
Take your outdoor space to the next level with the use of candle jar holders to elevate its ambiance. Transform gardens, pathways, and balconies into serene retreats by adorning them with these charming candle holders. Opt for weather-resistant options that stand the test of time, ensuring your decor remains vibrant and durable amidst the elements.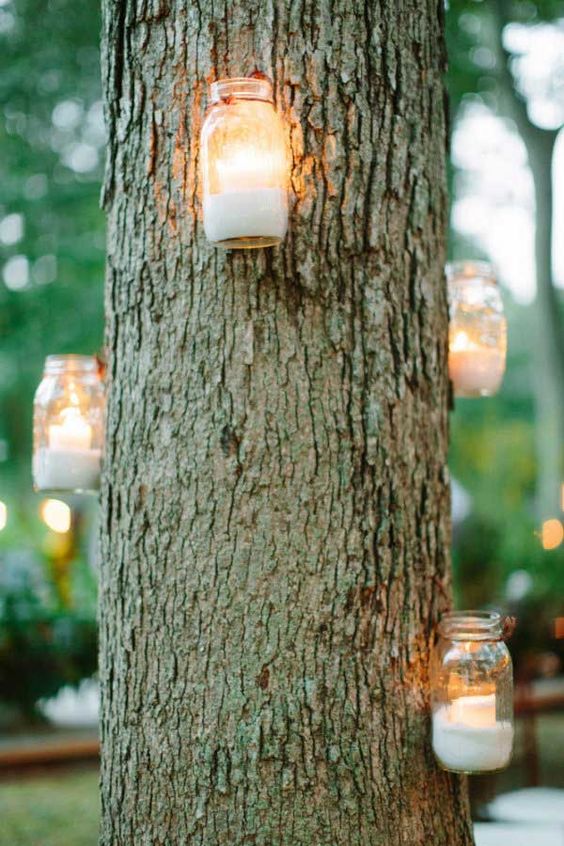 Wrought iron jar candle holders
Take practicality a step further by incorporating citronella candles into your setup. Not only do they cast a warm glow, but they also keep pesky insects at bay during gatherings, allowing you to relish the outdoor experience without interruption.
Rustic & Vintage Charm
Whether you opt for simple mason jar candle holders or go for antique-style holders, these decorative pieces can add a cozy and rustic touch to your home decor. Consider distressing the jars for a vintage look, or use holders with intricate metalwork for a farmhouse vibe.
Large Jar Candle Holders
These candleholders can fit in perfectly with shabby chic, cottage-style, or even boho interiors. Showcase them on a mantle, coffee table, or dining room table for a warm and inviting atmosphere. With endless possibilities for customization, these candle holders for mason jars are a must-have for any home decor enthusiast.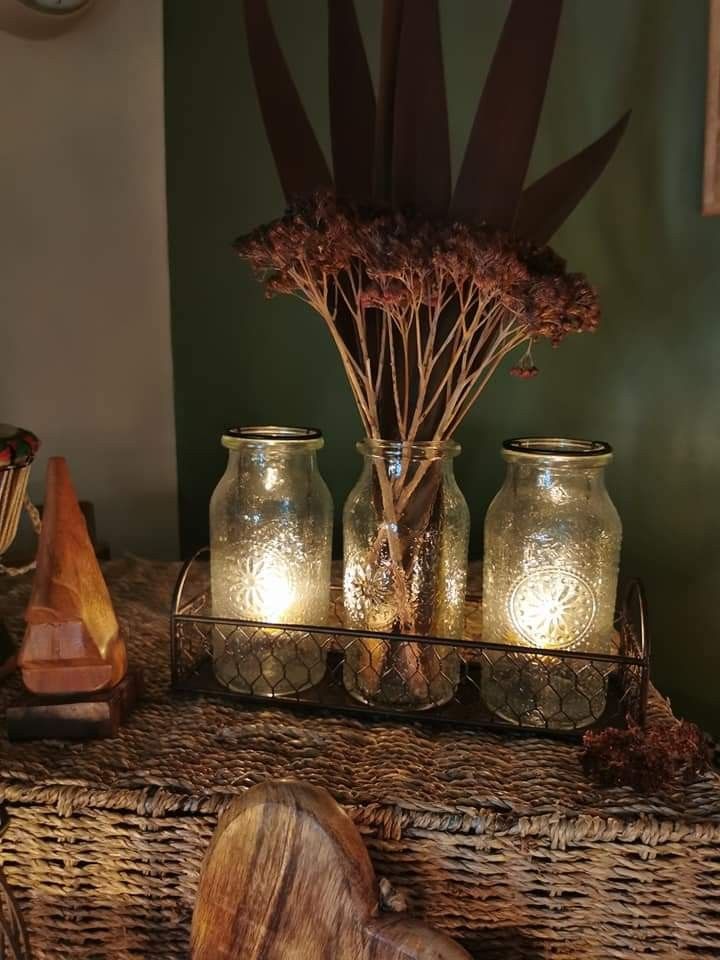 Seasonal & Festive Décor
Mason jar candleholders are incredible decor items that can be used to reflect your personal style and preferences on any special day.
Halloween jar candle holders
Decorating mason jars for Halloween may include painting the jars in spooky colors or carving out faces, while for Thanksgiving, wrapping the jars in burlap or twine strips and adorning them with colorful fall leaves and little pumpkin accents can create a charming display.
Christmas Jar Candle Holders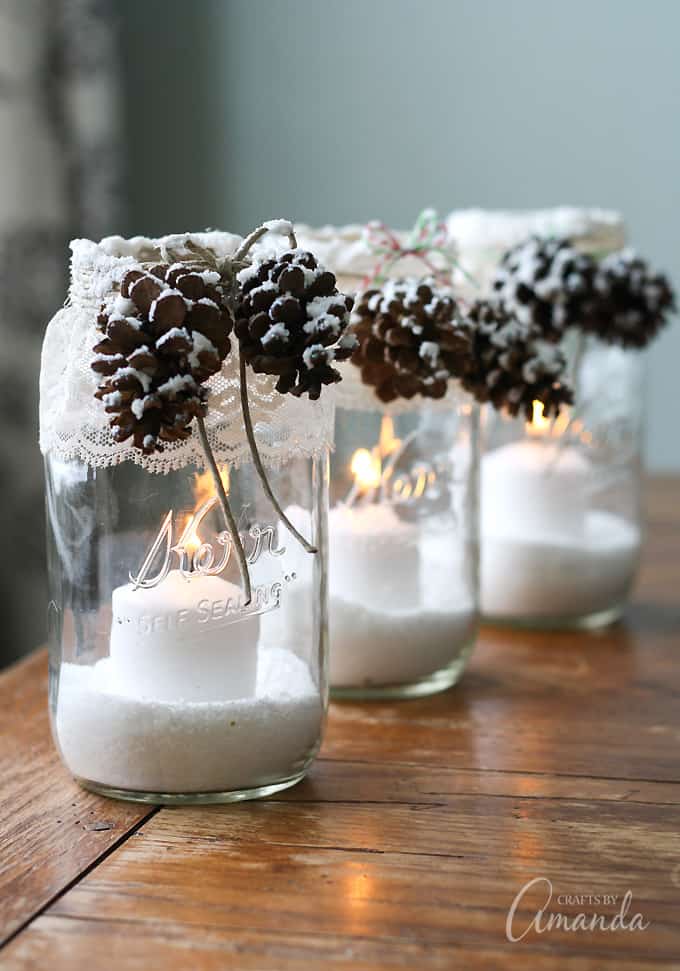 For Christmas, you can transform DIY mason jar candle holders into festive holiday-themed snow globes. Getting creative with personalized designs and themed arrangements enables you to add yet another layer of customization to your decor game.
Bathroom Retreats
Transforming your bathroom into an oasis of relaxation and tranquility may sound like an expensive project, but with the right touches, you can create a spa-like ambiance on a budget. One of the most effective ways to achieve this is by incorporating mason jar candle holders into your bathroom décor. These candle jar holders provide not just a practical place to put your candles, but can also create a soothing, inviting atmosphere.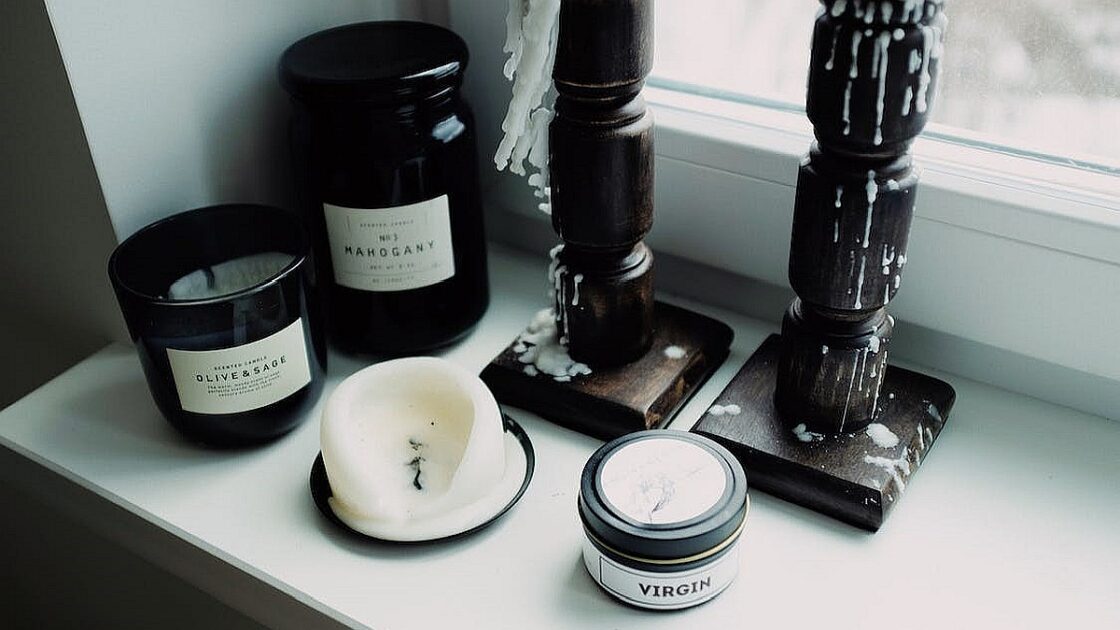 Whether you place them around the bathtub, on shelves, or near the vanity, candleholders for mason jars help to create a serene space. And speaking of candles, make sure to choose ones with calming scents and essential oils to enhance the experience.
Where to buy jar candle holders
yankee candle
etsy
efavormart
walmart
Finally
Mason jar candle holders have become one of the most versatile decorative pieces in homes today. Not only do they add an aesthetic appeal, but their practicality in creating ambiance and evoking different moods and emotions within various living spaces is undeniable. However, in handling candle jar holders, it's important to bear in mind a few dos and don'ts. Always ensure that the jars are clean and dry before lighting the candle, position your jar candle holders thoughtfully, away from hazards, and indulge your creativity while maintaining safety. It's crucial to observe the burning candle and never leave it unattended. With these considerations in mind, candle holders for mason jars continue to be a charming and timeless addition to any home decor. So go ahead and add some charm to your home by styling your favorite nooks with these enchanting glass jar candle holders.