Candlelight has a way of softening the edges of a room, and it can make even the most ordinary space feel special. If you own a restaurant, then you know that creating the perfect ambiance is essential to your success.
Your customers need to feel comfortable and relaxed in order to enjoy their meal.
Candle Holders For Restaurants
Creating the perfect ambiance in a restaurant can be tricky, but one detail that can make a big difference is the candle holders you choose. Not only should it be the right size for the candle, but it should also complement the overall design of the room.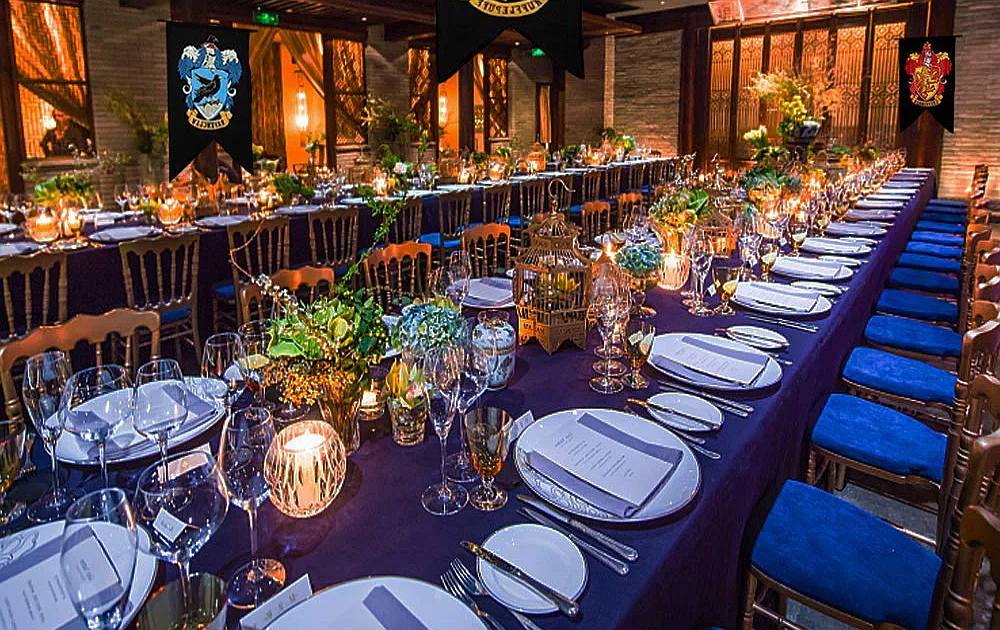 They can be used to create a special ambiance for an intimate dinner or to set the mood for a more casual meal. For example, candle holders made of glass or metal can help to create a more formal atmosphere, while those made of colored glass or geometric metal can give off a more relaxed and artistic vibe.
In addition, candle holders can help to protect your tablecloth from candle wax and keep your guests safe from accidental fires. Whether you want a romantic setting or something more cheerful, use these five of the best candle holders that can help you achieve the perfect atmosphere for your restaurant.
Long Stem Glass Globe Candle Holders
Candle holders come in all sorts of shapes and sizes, but one type that is always popular for anyone looking to add a touch of elegance to their restaurants or home is the glass globe candle holder.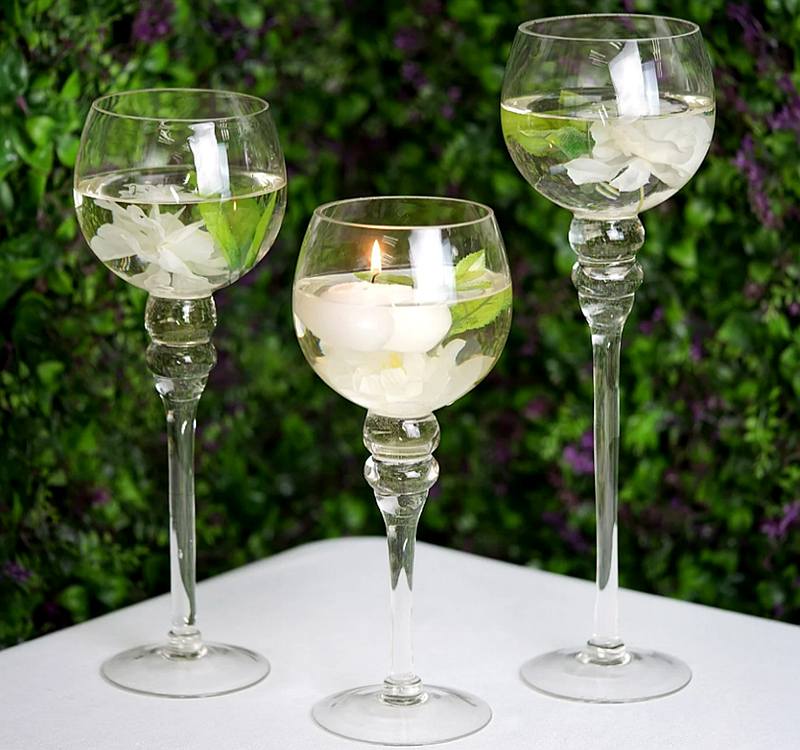 Particularly, long stem glass globe candle holders are designed to showcase the candle's flame, providing a sleek, chic look with their long stem. Plus, the globe design not only helps in brightening a space by graciously reflecting light but it also helps deflect the wind, so your candle will stay lit even on a breezy day.
These majestic candle holders can hold tealights, votives, small pillar candles, or even submersible candles and will surely impart luxury and charm to your restaurant's tables.
Crystal Beaded Goblet Candle Holders
One way to add festive luminosity to your restaurant is to use crystal beaded candle holders. These candle holders can accommodate pillar candles, tea lights, or votive candles in the wide bowl. When lit, the candlelight glimmers and dances off the surface of the crystal beads in a stunning way, which creates a warm and inviting ambiance.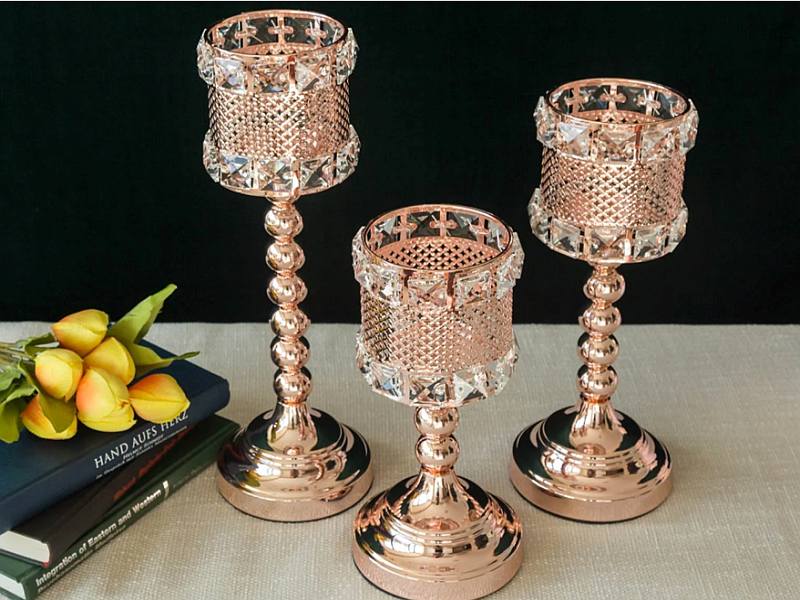 In addition, the holder itself is elegant and eye-catching, further enhancing the look of the display. Just a few things to keep in mind when using this candle holder, make sure that the candle is properly positioned. The flame should not come into contact with the beads, as this can cause them to melt.
Metallic Pillar Candle Holder
Pillar candle holders are generally tall and you can find them in many different materials, including metal or glass. But this gleaming metallic pillar candle holder stand will give an extra touch of elegance with its sturdy metal finish that's sure to complement any décor in your restaurant.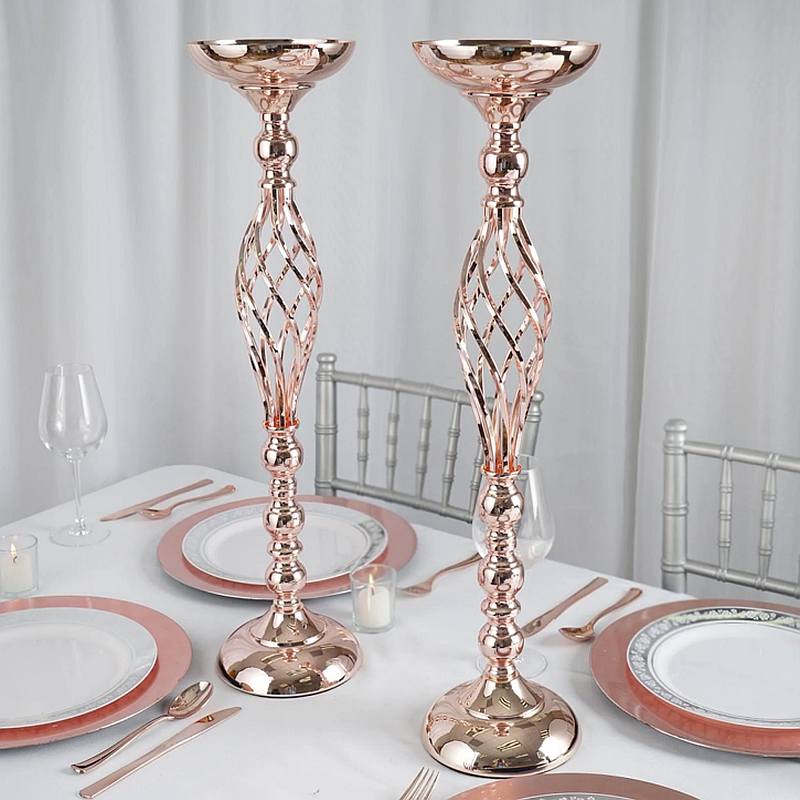 Its sleek and elegant twist shape is ideal for luxuriously showcasing any votive candles you have in mind, a good choice for restaurant hotels to impart gracious elegance at their events. Plus, they're easy to use: simply place a pillar candle in the candle holder and light it. The holder will catch any drips or spills, making cleanup a breeze.
Gold Geometric Candle Holders
Gold has always been associated with luxury and wealth which makes these gold geometric candle holders a perfect way to add a touch of class to any restaurant. The black iron stand provides a sleek and contemporary contrast, while the geometric shape adds an element of interest.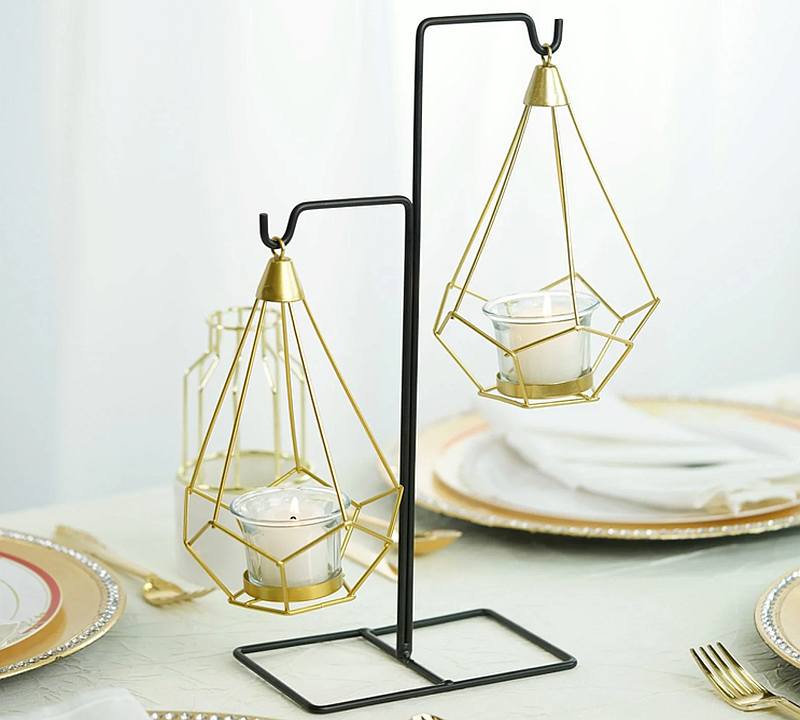 To use it, simply place a tealight candle inside the holder and enjoy the warm, ambient light. For an even more dramatic effect, try using LED candles. These stylish candle holders can be used to dress up any table or mantel, and they make an ideal addition to any event, from intimate dinner parties to large-scale celebrations in a restaurant.
Glass Square Votive Candle Holders
If you're looking for candle holders that will make a statement and create a more romantic feeling in your restaurant, decorate with these gorgeous glass square votive candle holders. The see-through glass clarity provides a beautiful way to showcase your favorite candles and the metallic rimmed design adds glamour to any table décor.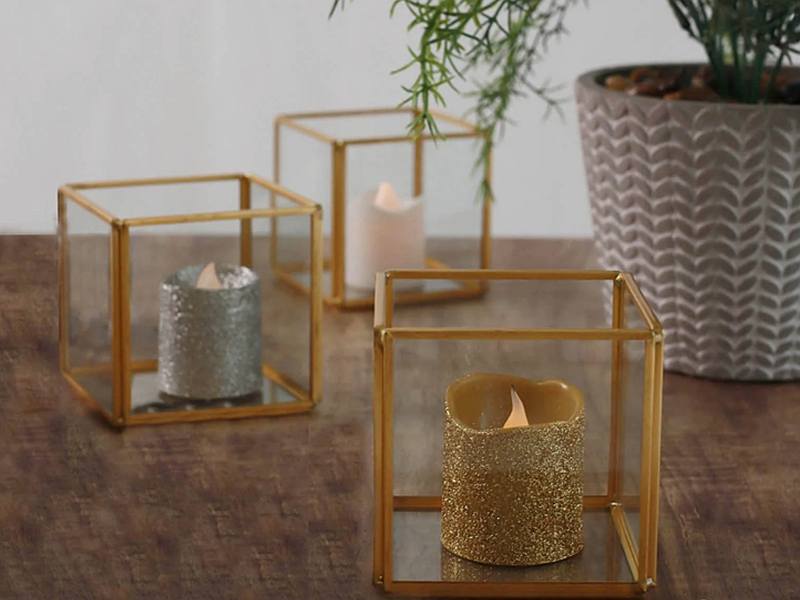 To use, simply place a regular tea light candle or votive candle inside the holder. If you're using a pillar candle, be sure to center it so that it is evenly balanced. But for safety precautions, it's better to use battery-operated LED tea lights for these votive candle holders.
Conclusion
With so many different types of candle holders available for a restaurant, it is easy to find one that will complement the décor of your establishment and match your event's style. Whether you're using them for ambiance or to help set the mood, candlelight is an important part of the dining experience and candle holders are a must-have to keep your candles safe and secure. No matter what style you choose, remember that candle holders are an essential part of creating a warm and inviting dining experience for your customers in your restaurant. And when choosing candle holders for your restaurant, be sure to select a style that complements your overall décor.